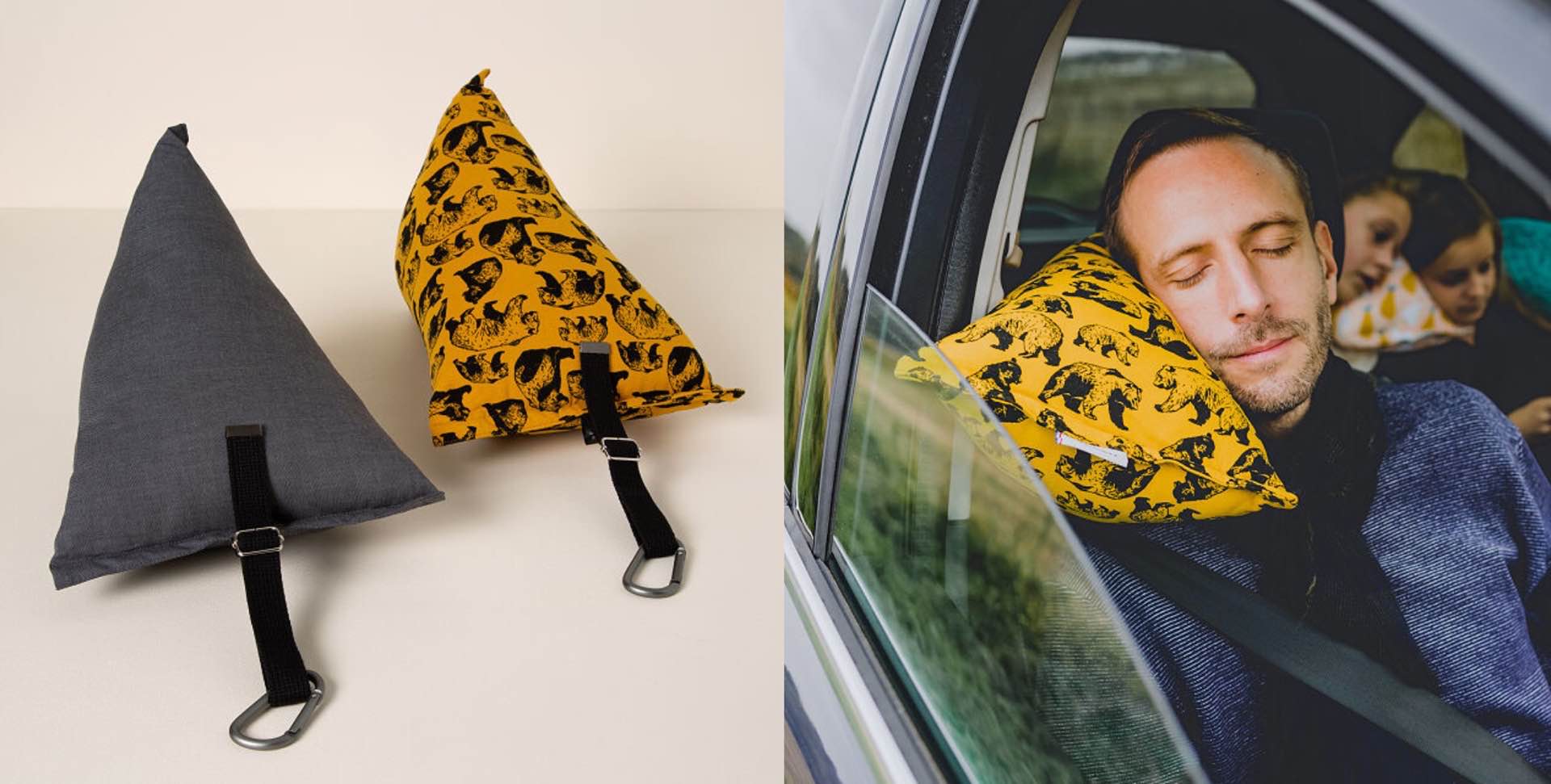 Road Trip Pillow by Laurent Padiou
When I was a kid, going on road trips with my family usually involved bringing one of my pillows because I'd learned that I get sleepy on long drives and needed a way to rest a while without waking up to a neck cramp. Laying down on the backseat wasn't an option — dumb "safety" rules, pfft — but I could always fold it in half, lean it against a window, and manage a decent nap.
Having one of these pillows back then would've been a bit easier. It's just the right size and shape to fit between your head and shoulder, and the whole thing can be affixed to the seat's headrest so it can't slip out from under you.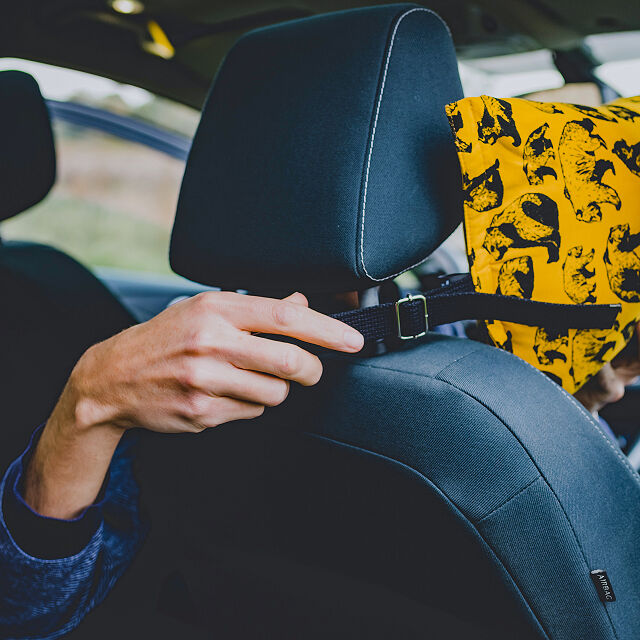 Created by French designer Laurent Padiou, the pillow is made from sustainably certified cotton and filled with padding made from 100% recycled plastic bottle fibers.
The pillow comes in your choice of Grey or "Bear Mountain" for $55 at Uncommon Goods.