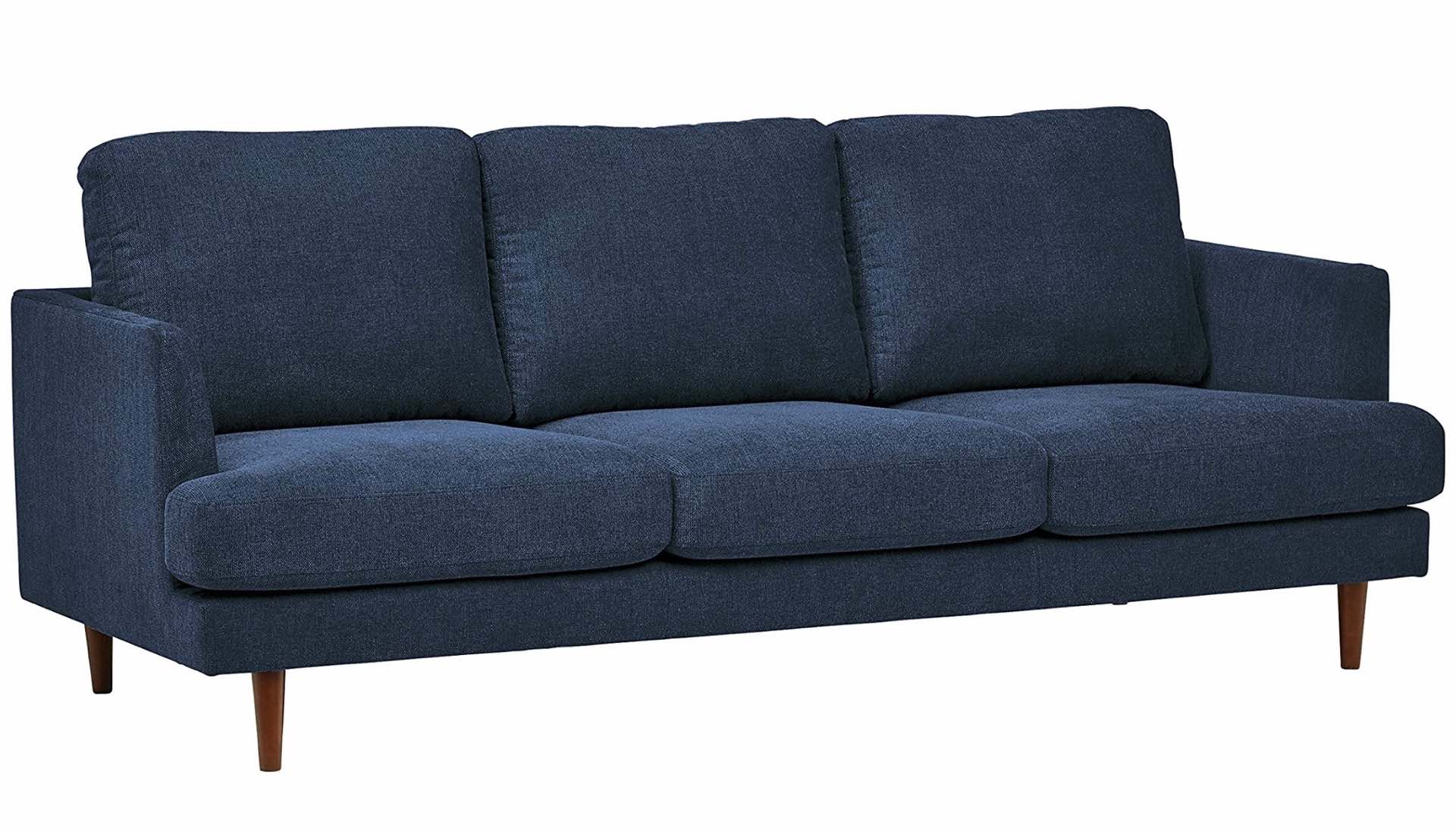 Rivet (by Amazon) "Goodwin" Modern Sofa Couch
Did you know Amazon has two of its own in-house furniture brands? One of them, Stone & Beam, has a "farmhouse chic" focus that manages to be upscale yet rustic (think Crate & Barrel or Pottery Barn). The other one, Rivet, is all about midcentury modern design that's a bit more trendy and industrial (think West Elm) but definitely more budget-conscious.
An example from the latter brand that would make a welcome addition to any home is the Goodwin Modern Sofa, which offers a clean modern look that makes a great canvas for decorating with throws and pillows of your choosing, and is just soft enough to nap comfortably on without being overly squishy.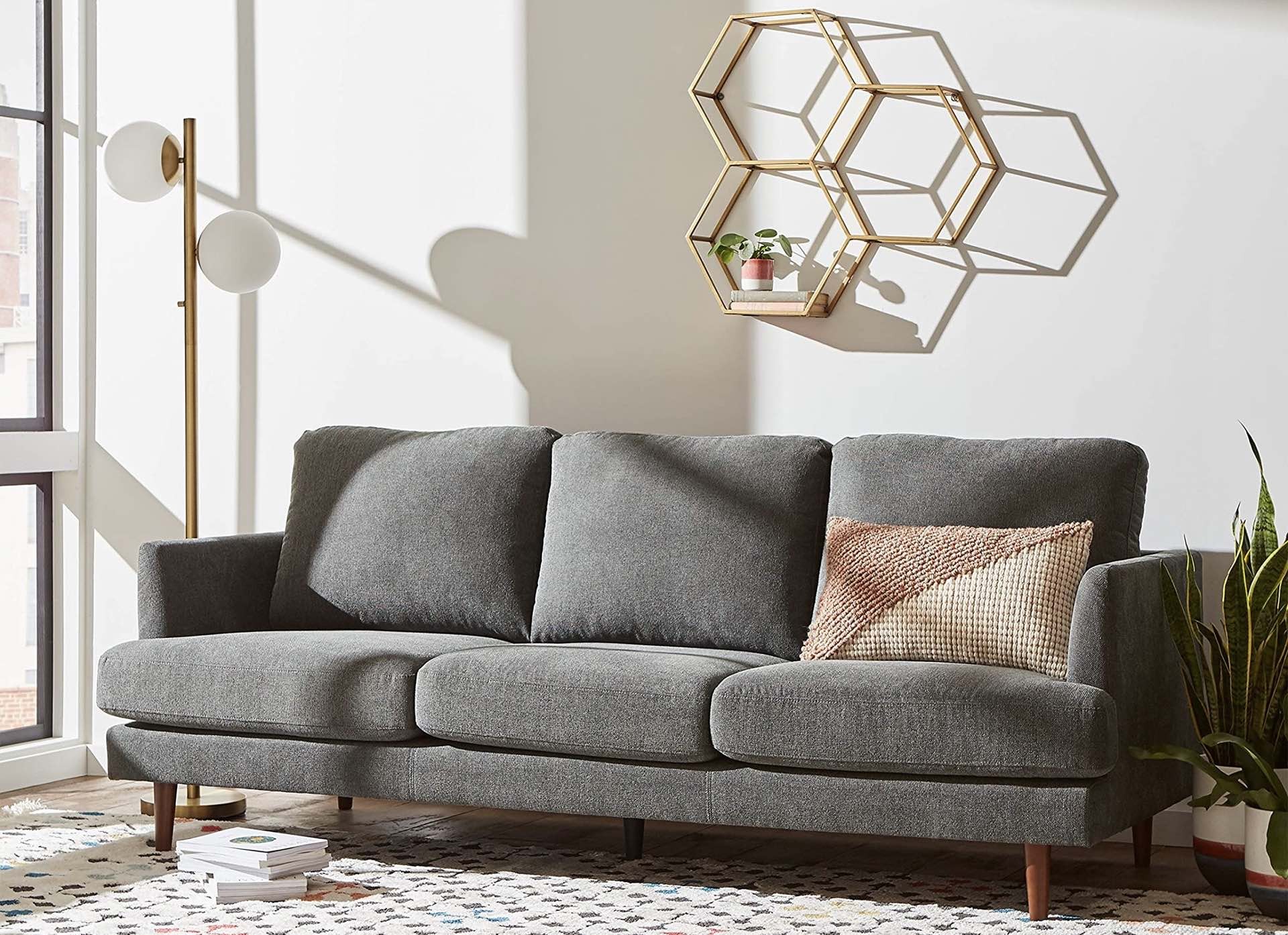 The build is sturdy, it's easy to assemble (just install the included hardwood legs), and it looks great in any space. What more could you want?
This couch comes in Navy Blue, Light Grey, and Charcoal Grey.