Rivet & Chain "Journeyman" Notebook Wallet
The Journeyman wallet by Rivet & Chain (founded just a year ago by British-Canadian leatherworker Dan Davison) is handcrafted for those of an old-fashioned sensibility — the type of person who prefers handwritten notes over digital ones, and is perfectly fine with antique-looking brass snap buttons rather than elastic bands and whatnot.
It's made from a Show Harness leather sourced from Pennsylvania-located tannery Wickett & Craig:
Hot-dipped in a proprietary mix of oils and waxes, Show Harness is weatherproof and has a distinguished depth of color. Able to repel water, the lighter tones also display a handsome pull-up—a signature trait of high-quality, full-grain leathers.
…with every detail (cutting, bevelling, and burnishing) done by hand so that no two wallets are exactly the same.
The Journeyman comes with a plain Field Notes memo book, though it can fit any 3.5″ x 5.5″ notebook. Alternatively it can accommodate a passport nicely, making it an effective travel wallet as well: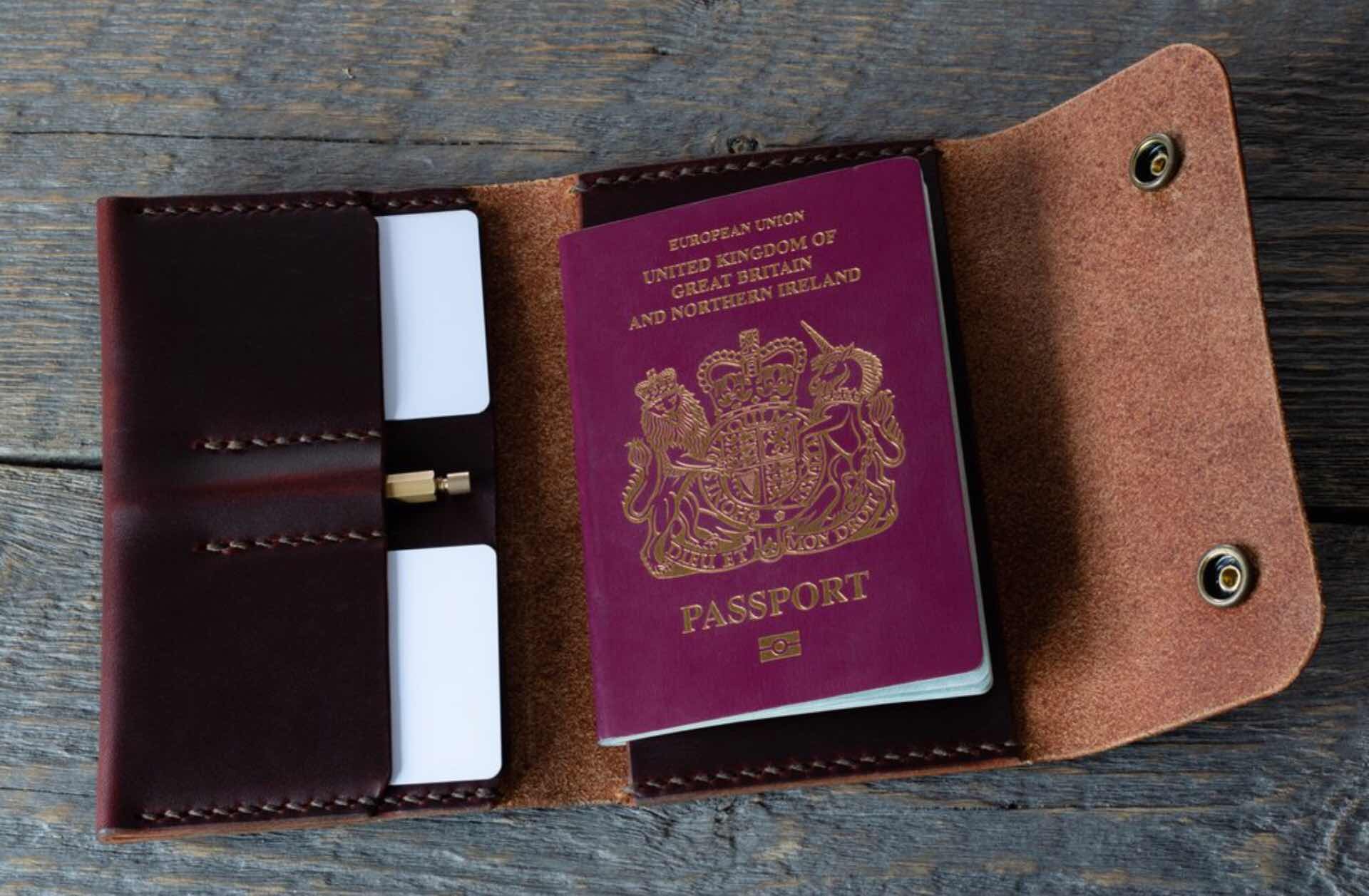 Note: That handsome pen pictured in the images above — the 80mm-long Short Hex brass ballpoint pen — is not included with the Journeyman wallet. However, the slot it's resting in fits pens or pencils up to 85mm long, so if you already have something of the sort, you can go ahead and throw it in there.
On top of having a place for your favorite memo book, the Journeyman sports two card slots and a larger hidden slot for cash/receipts/extra cards. The whole thing is hand-stitched together using a waxed polycord from Maine Thread that comes in your color of choice: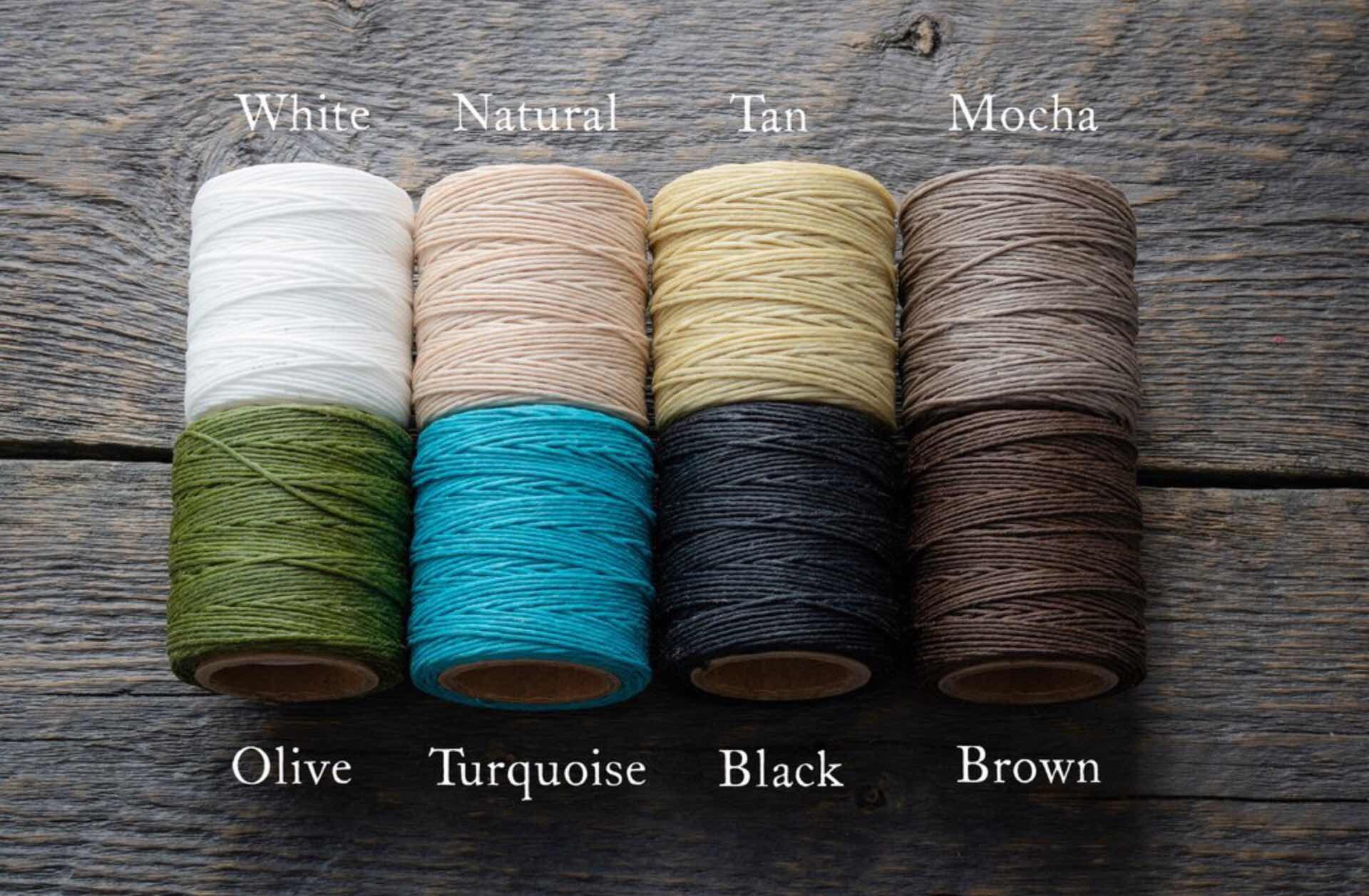 Get the Journeyman wallet for $97 at Rivet & Chain.