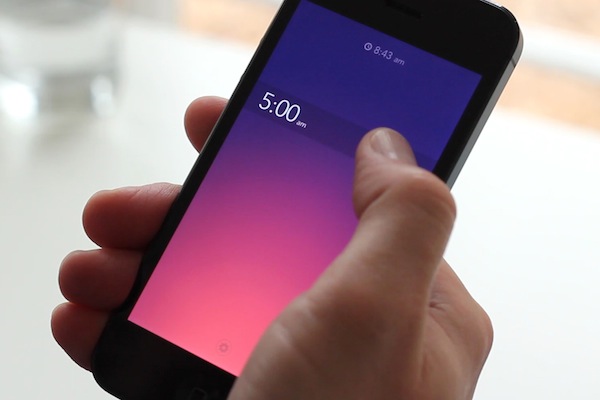 Rise Alarm Clock for iOS
While Apple's built-in apps for the iPhone and iPad get the job done for most people, some of my favorite apps for the platform are those that take existing functionality and improve upon it greatly.
Rise is one such app. It's a simple, clean, beautiful alarm clock. Setting an alarm is as simple as sliding up and down the screen to the correct time, and picking your sound and vibration options.
The one bummer here is that app's push notifications are blocked if your device is in "Do Not Disturb" mode, but that's a limitation of iOS, and not something that the developers of Rise can work around.
You can pick up Rise on the iOS App Store for $1.99.