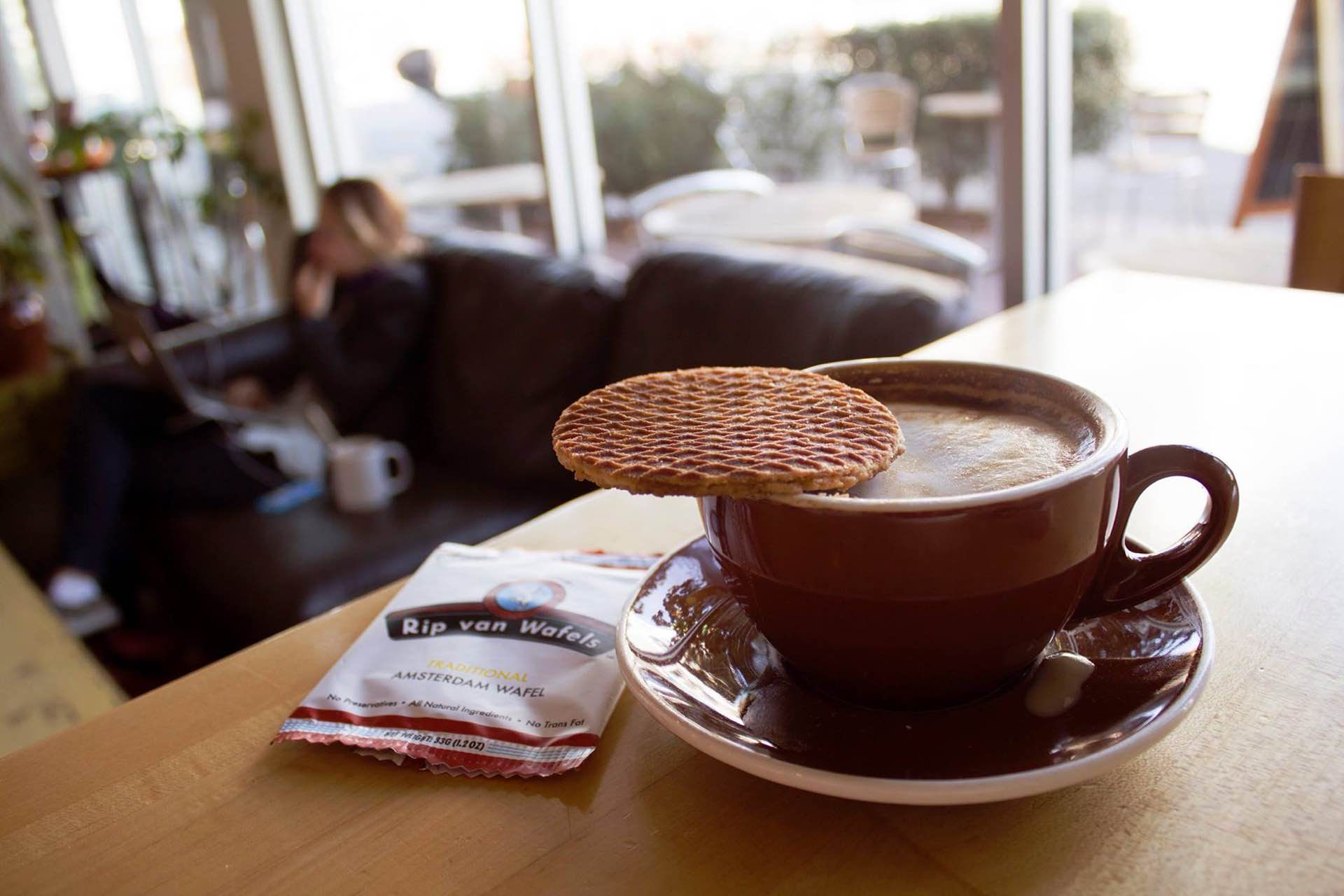 Rip van Wafels
Since today is Saturday, let's take a break from gadgets and bags and whatnot for a minute and talk about something equally important: delicious snacks. Namely, Rip van Wafels.
Based on The Netherlands' traditional stroopwafel, Rip van Wafels are cookies comprised of two thin, mildly-spiced waffles with a thin middle layer of caramel. The idea is, when it's time to take a coffee break—koffietijd, as they call it in Amsterdam—you place one of these wafels over a fresh, hot cup o' joe and let it soak in all those great aromas before eating it. While the coffee cools and the wafel heats, you get a few moments to yourself to sit quietly and reflect. Calming and mindful, as all coffee breaks should be.
What I like about Rip van Wafels is that they are not only tasty, but relatively healthy. Each wafel is only 150 calories and 8g of sugar, and they use all-natural ingredients—no HFCS, preservatives, or any such garbage you'd find in other packaged snacks. They're quite nice to snack on during long bike rides, in fact.
A case of 16 caramel wafels is $25 on Amazon. You can also order 16 cocoa-filled wafels for the same price. If that isn't enough to satisfy your wafel needs, Rip van Wafels offer a monthly subscription service, which can also include coffee or tea.