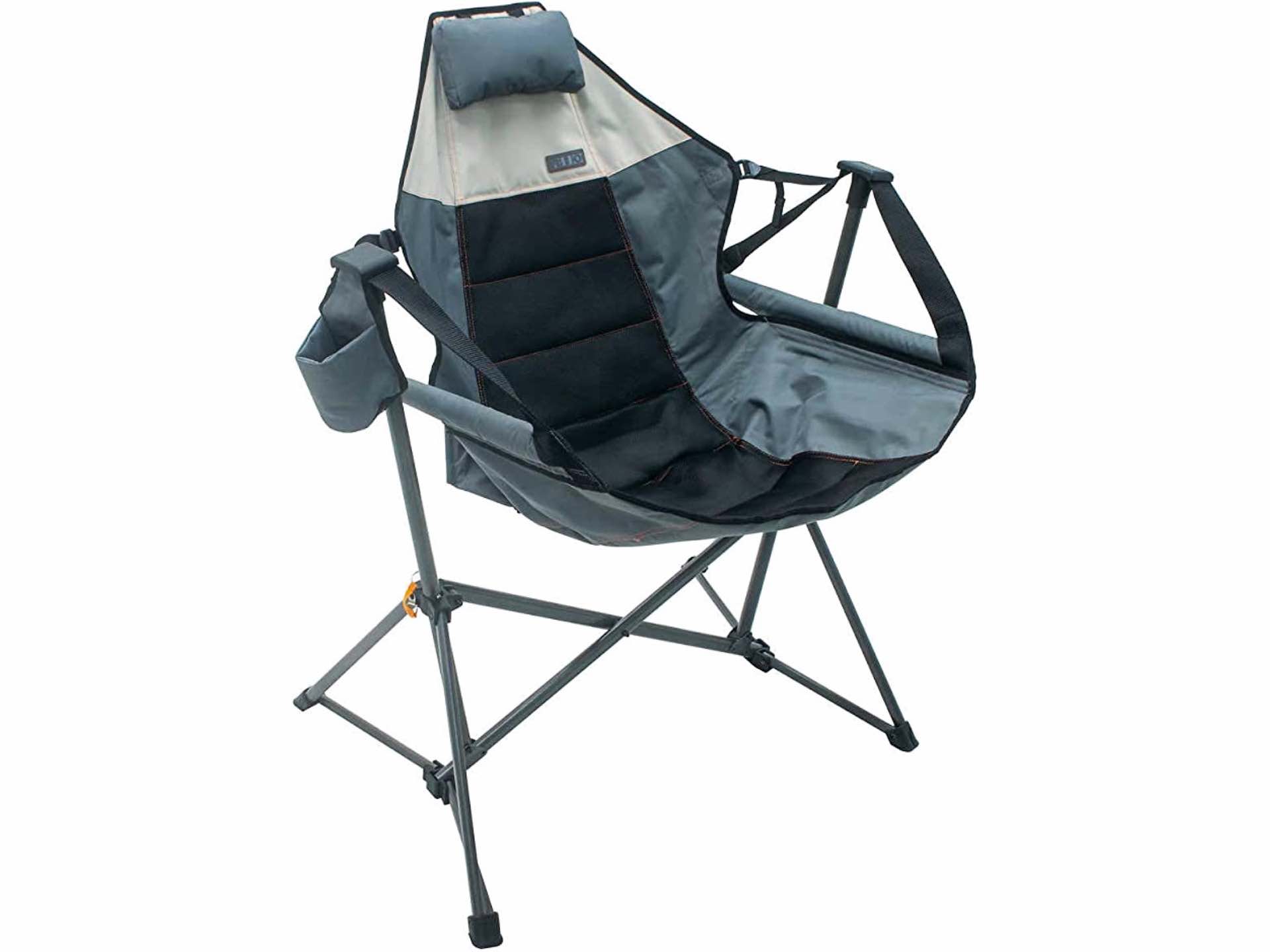 Rio Foldable Hammock Chair Lounger
Whether you're enjoying drinks with friends in your backyard, enjoying a concert/festival/sports game, or going on a camping trip, the Rio Hammock Lounger is a chair you won't regret bringing along. True to its name, this hammock chair lets you sway gently back and forth as you sit, which just might put you to sleep in five minutes flat if you don't watch yourself.
If that's not enough of a selling point alone, you should also know that the chair has adjustable straps that allow you to recline the seat to a point, making it a great way to stargaze without hurting your neck.
Get the Rio hammock chair for $72 on Amazon and look forward to all your cares melting away as soon as you sit in it.