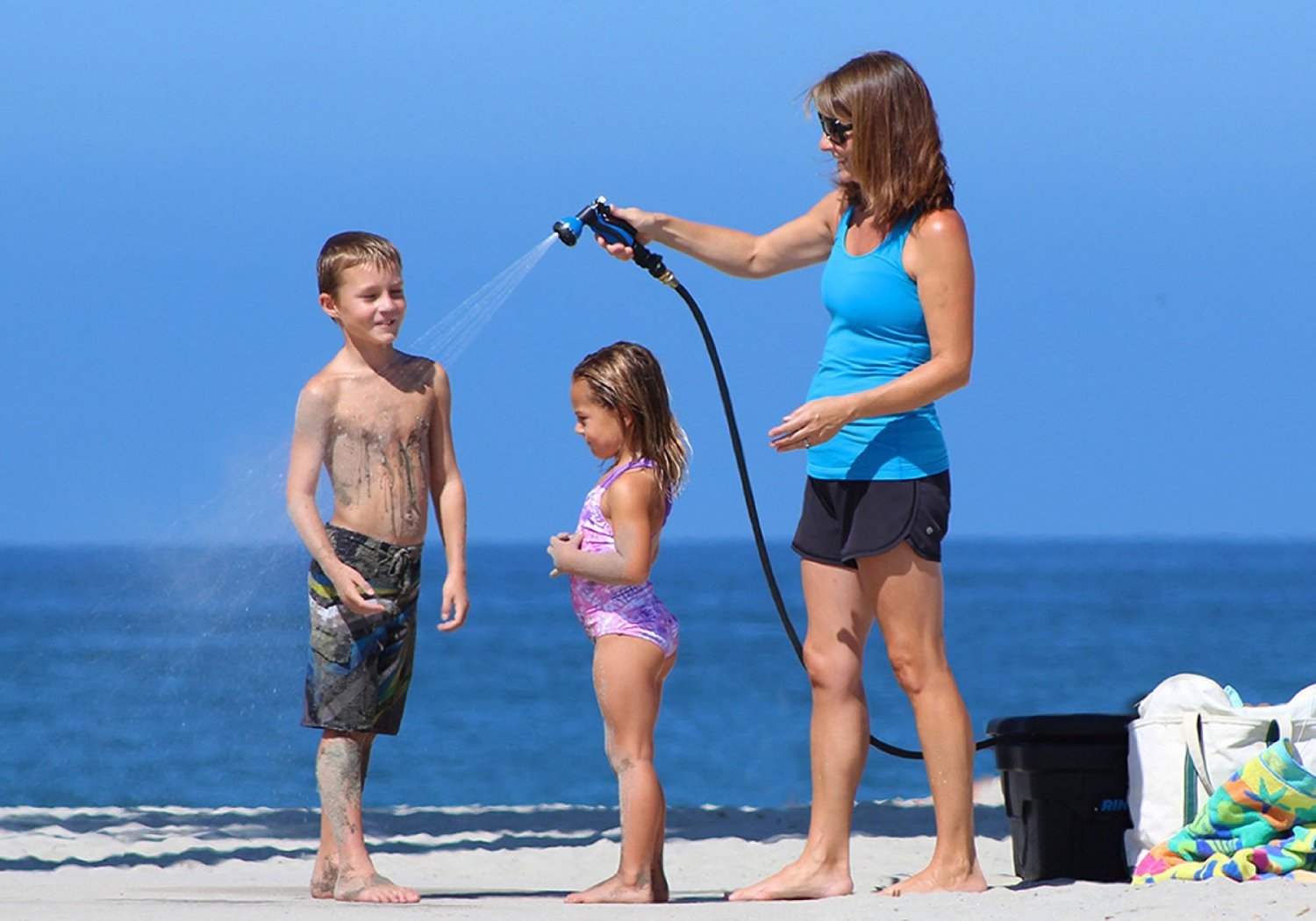 RinseKit Portable Sprayer
The RinseKit portable shower is somewhat related to the Ivation portable shower I wrote about the other day, except it has its own built-in water supply (2 gallons max), and it uses pressurization to deliver water rather than a motor pump.
It also serves a somewhat different purpose: Rather than offering a full-on shower, it works best for quickly rinsing people off after, say, a day at the beach or after they've been playing outdoors. No more tracking sand, grass, or mud into your vehicle or home. It's like having a water hose to-go.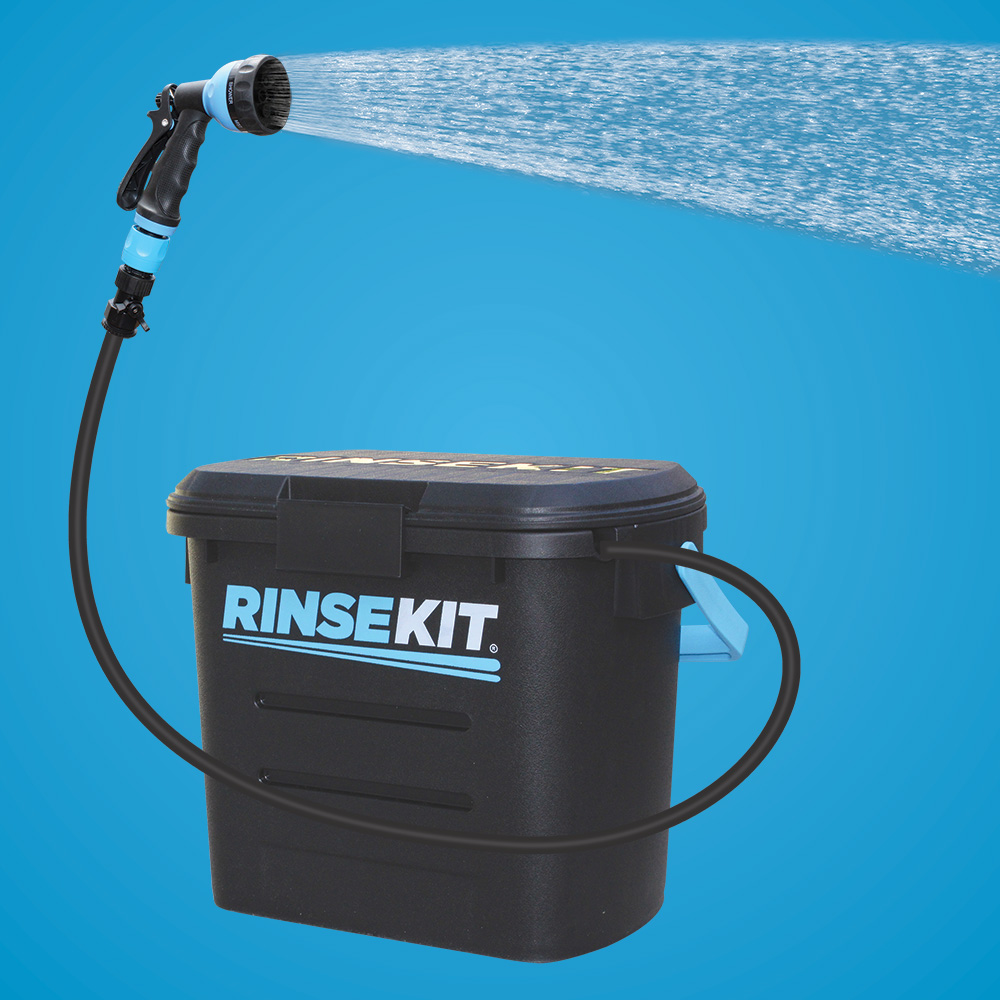 Once filled to capacity, it maintains its water pressure for up to a month. During use, it offers about four minutes of continuous pressurized spray, which should be enough to rinse several people off if you do it right. (It's definitely better than wasting water by pouring jugs over people, anyway.) It doesn't have a built-in water heater — though they do have a Kickstarter project aiming to solve that problem — but it is insulated so you can fill it with hot water and it'll stay warm a while.
Get the RinseKit for $90 on Amazon. Read their FAQ for more info on using it.