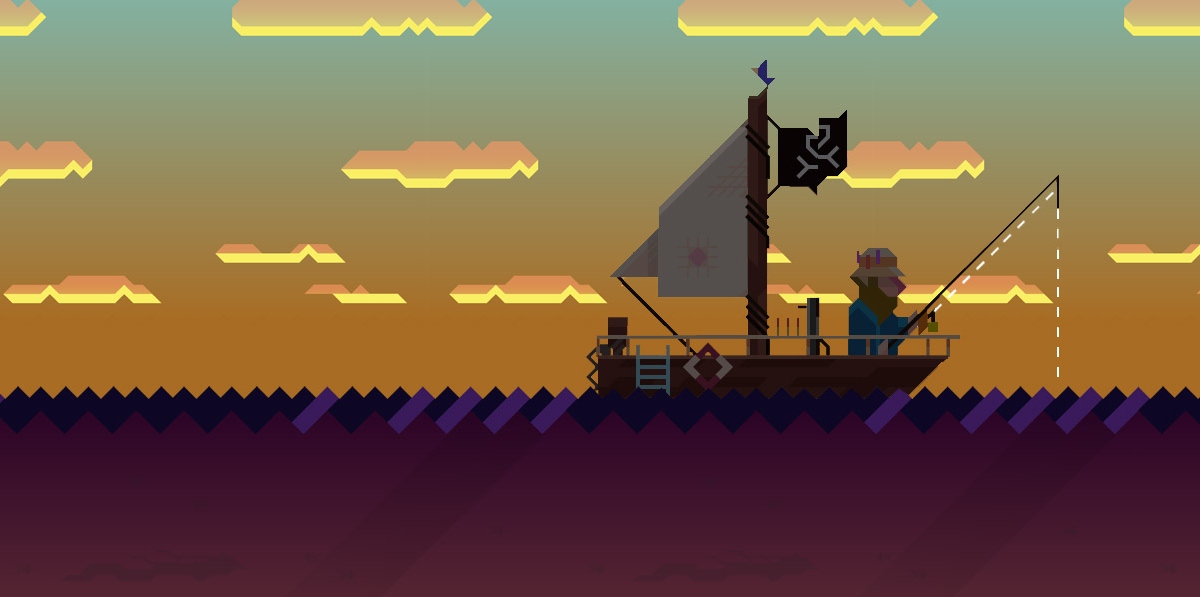 Ridiculous Fishing
Lately I've been addicted to an awesome little game for iOS called Ridiculous Fishing. It's gorgeous, the music is great, and there are no in-app purchases (IAP) to unlock items. Everything is unlocked as you earn in-game money.
The basic mechanics are simple: tap the screen to cast your line, tilt your device to move the hook around and avoid hitting any fish for as long as possible, and either reach the end of your line or hit a fish to start reeling your line back in.
The music suddenly shifts into reverse as the hook moves back up, but this time you're aiming to catch as many fish as possible (with the exception of jellyfish, since they cost you money). Once the hook has reached the surface, this is where the game earns its name, as the fish begin flying into the sky (and even outer space) and you must shoot them with your gun before they fall back to the ocean.
It's a weird concept but it totally works and I've had a blast playing it. Plenty of fun to be had here for only $3. I even bought the lovely soundtrack ($4) and made myself an iPhone ringtone from the "Stormy Seas" track.