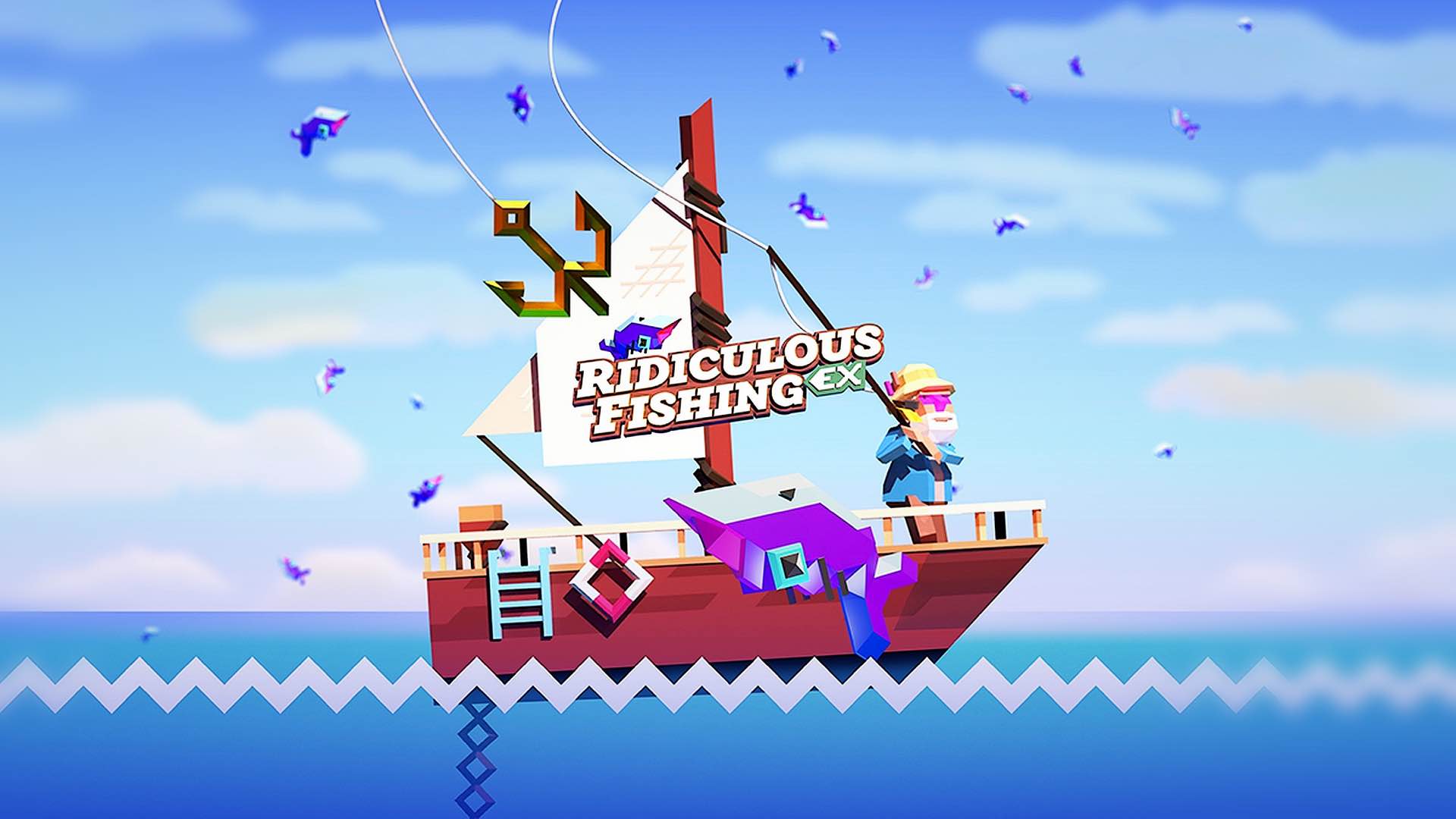 'Ridiculous Fishing EX' Released on Apple Arcade
It's been ten years since the release of the original Ridiculous Fishing game for iOS. It's a classic that I believe would have stood the test of time if the developers had continued updating it for new devices and iOS versions. Sadly, the last update it got was five years ago, and it's essentially been gathering dust ever since.
That is, until a few days ago when a completely remastered version of the game called Ridiculous Fishing EX hit Apple Arcade!
It's o-fish-ally here! ⚓️
We've been working with the Original Fishermen, @Vlambeer @aeiowu @helvetica, to bring you Ridiculous Fishing EX! With new visuals, fish, and a Pro Fishing mode, you'll be hooked😉! 🎣

Ex-clusively on @AppleArcade https://t.co/vhvdJI5BSV 🐟 pic.twitter.com/VFX4y8HCqJ

— KO_OP 🦕 GOODBYE VOLCANO HIGH ☄️ ➡️ COMING AUG.29 (@KOOPMode) July 14, 2023
The game has been completely rebuilt from the ground up by the original team of collaborators, and it not only recaptures the magic of the first title, but also features all-new 3D graphics that actually work on the latest iPhones. (The UI scaling on the old edition is totally broken, making it impossible to purchase items from the in-game store, shoot fish, read any text, or successfully navigate menus.)
Eirik Suhrke's charming original soundtrack — which was always one of my favorite parts of the game — has even been refreshed by game composer Riley Koenig and sounds fantastic.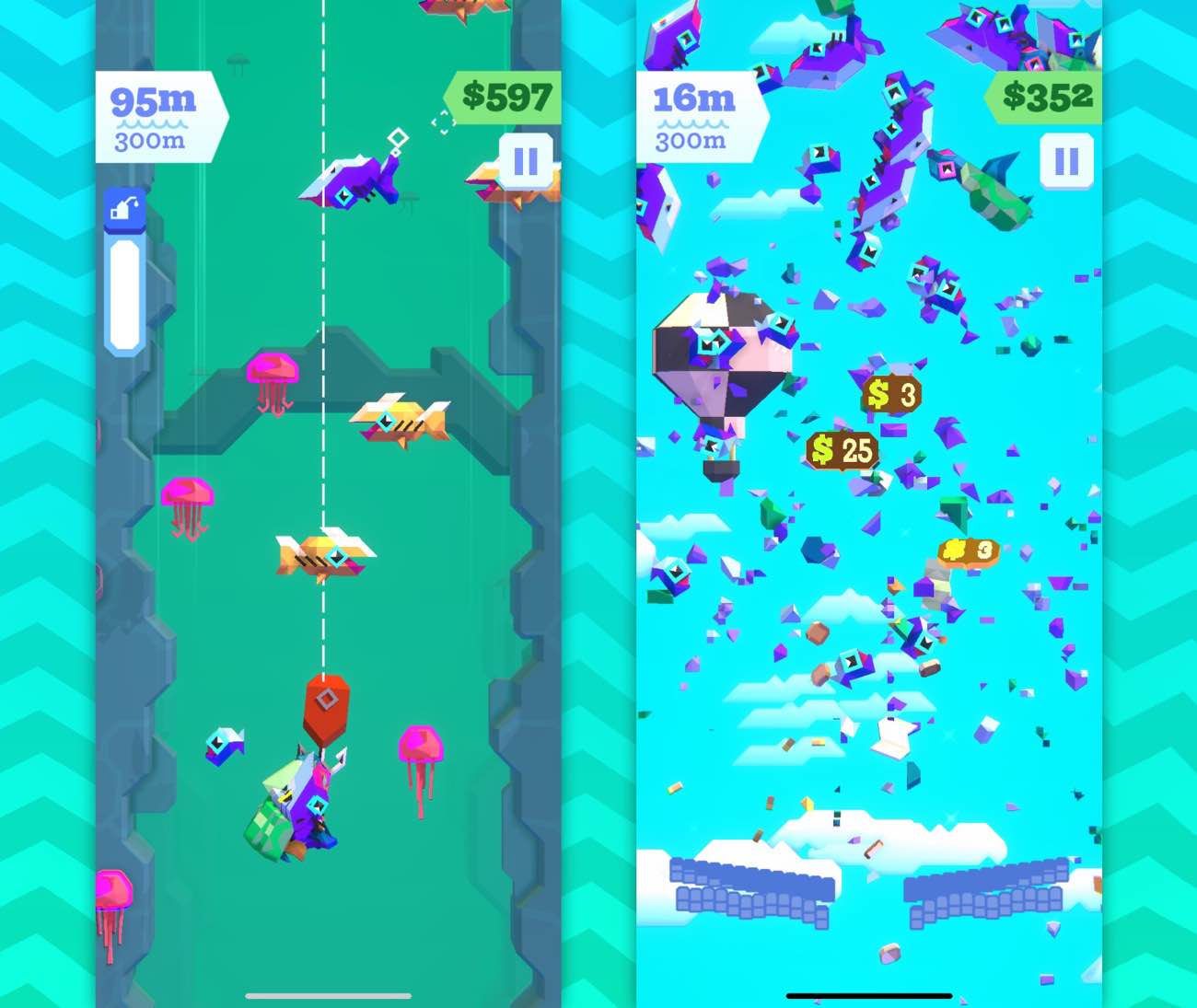 There are other fun little touches too, like the in-game video shorts app ("BikBok") that replaces the old game's pseudo-Twitter app ("Byrdr"). There are also more fish to catch/destroy, Game Center leaderboards and achievements, and an endgame "Pro Fishing" mode. They really nailed every aspect of this rebuild, and I'm enjoying playing it all over again.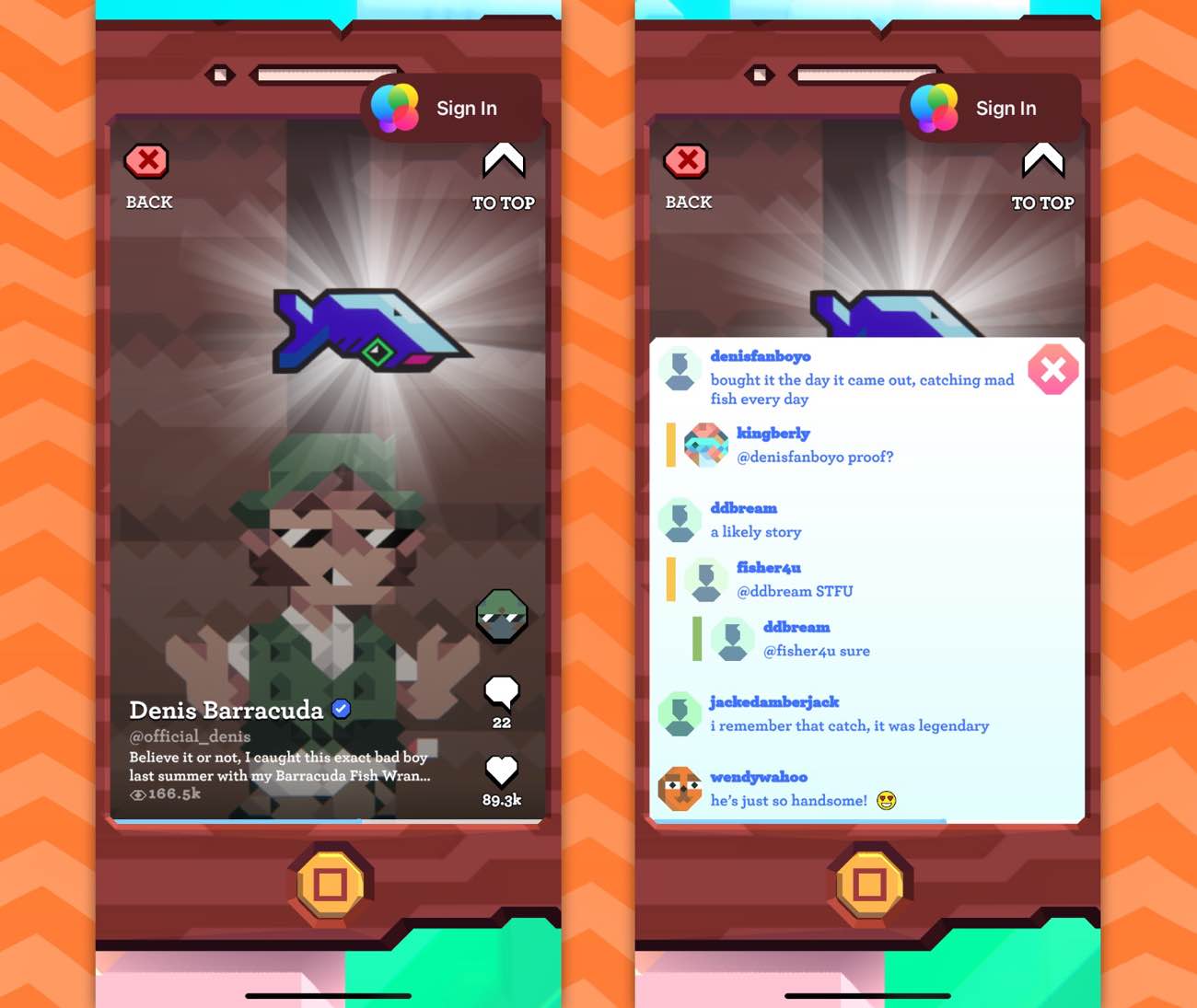 If you're an Apple Arcade subscriber, you can download and play Ridiculous Fishing EX now.