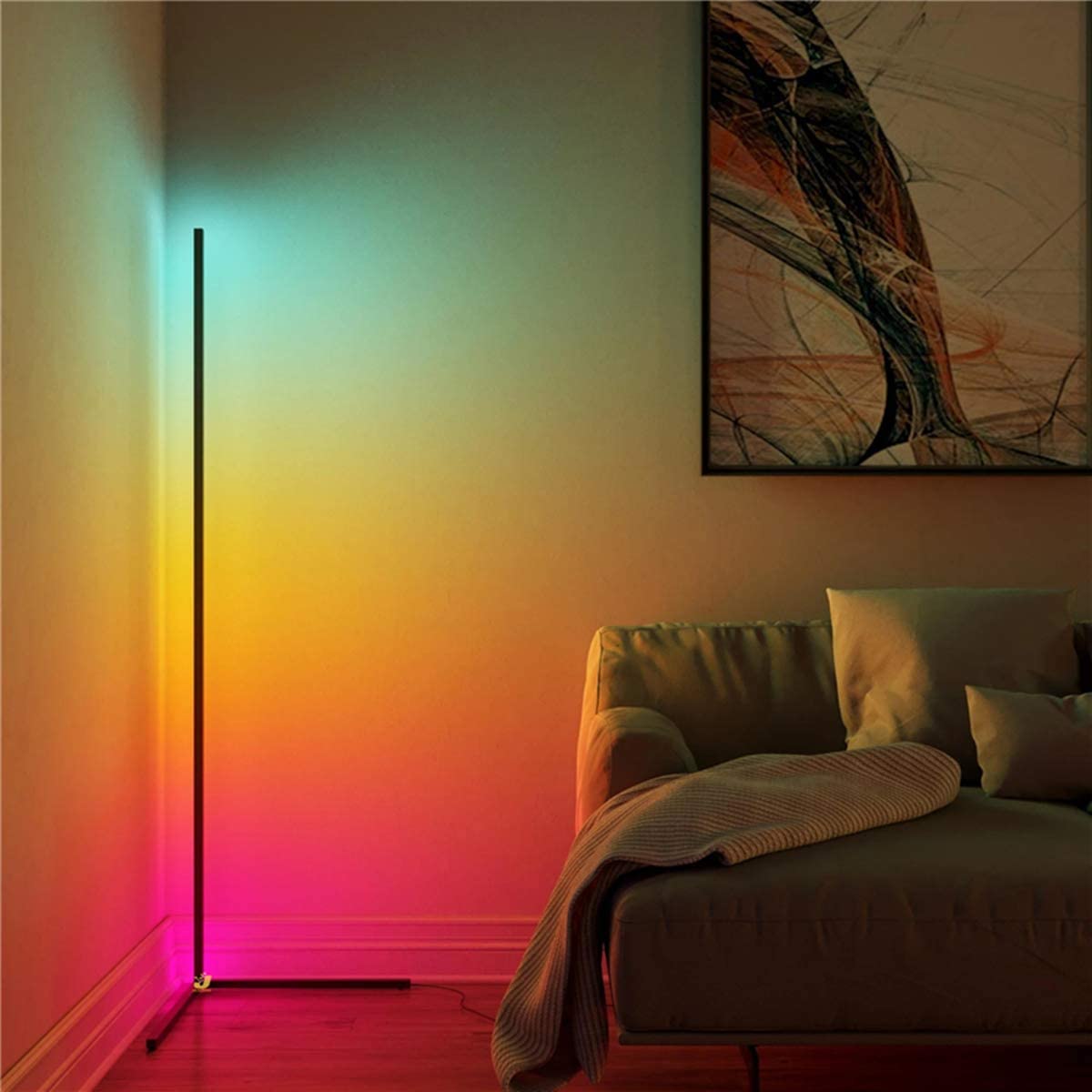 RGB Corner Floor Lamp with Remote Control
Near as I can tell, these super slim RGB corner lights are about the easiest and least obtrusive way to add some ~m o o d l i g h t i n g~ to any room. After placing one or two of 'em wherever you want, you can use the included remote to mix and match color schemes, set brightness levels, and use either static or dynamic lighting effects to achieve whatever kind of ambiance you're after.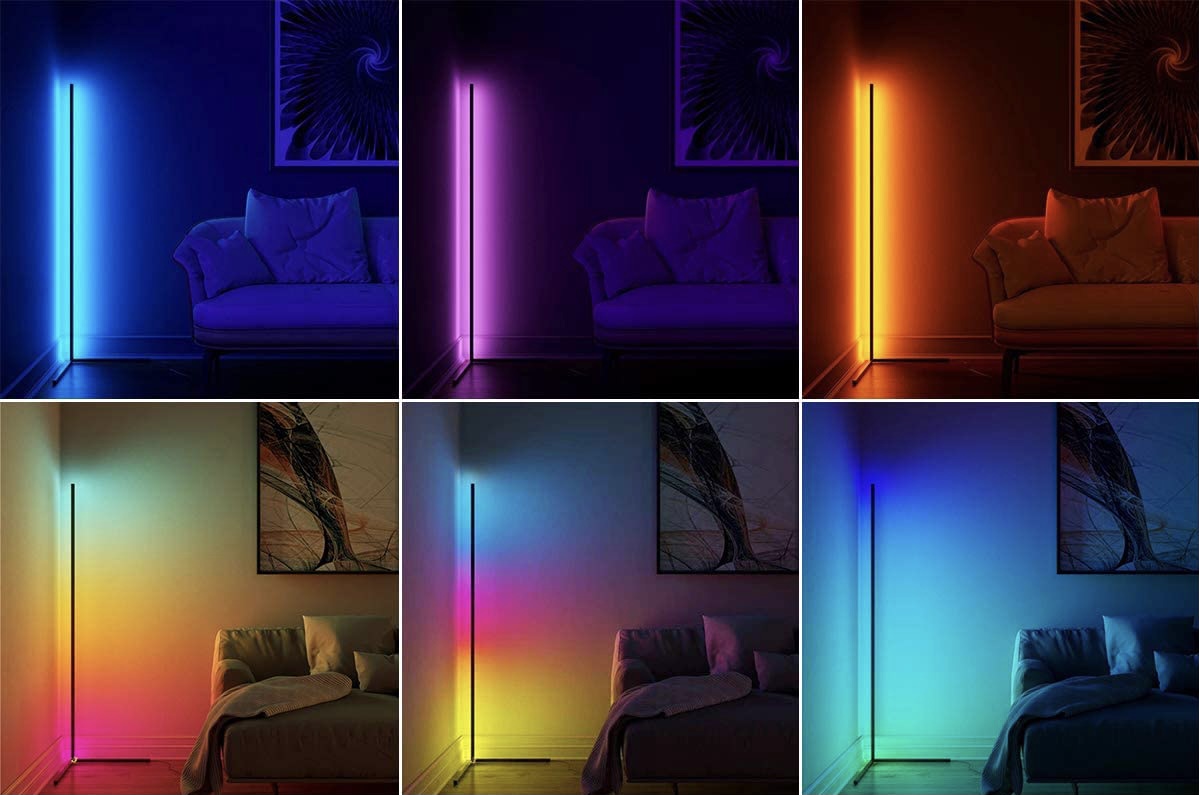 These things are perfect for lighting up your gaming setup, having behind you while vlogging/streaming, accenting specific areas of your living room, getting the most photogenic shots of your Airbnb rental, setting the stage for movie nights, etc.
There are a whole bunch of listings for these kinds of lights on Amazon, and they're all essentially the same thing rebranded by different sellers. The only common complaint is that the remote kinda sucks to use, but other than that, just about everyone loves having them around.
Here's a shot from the "Prysm" listing: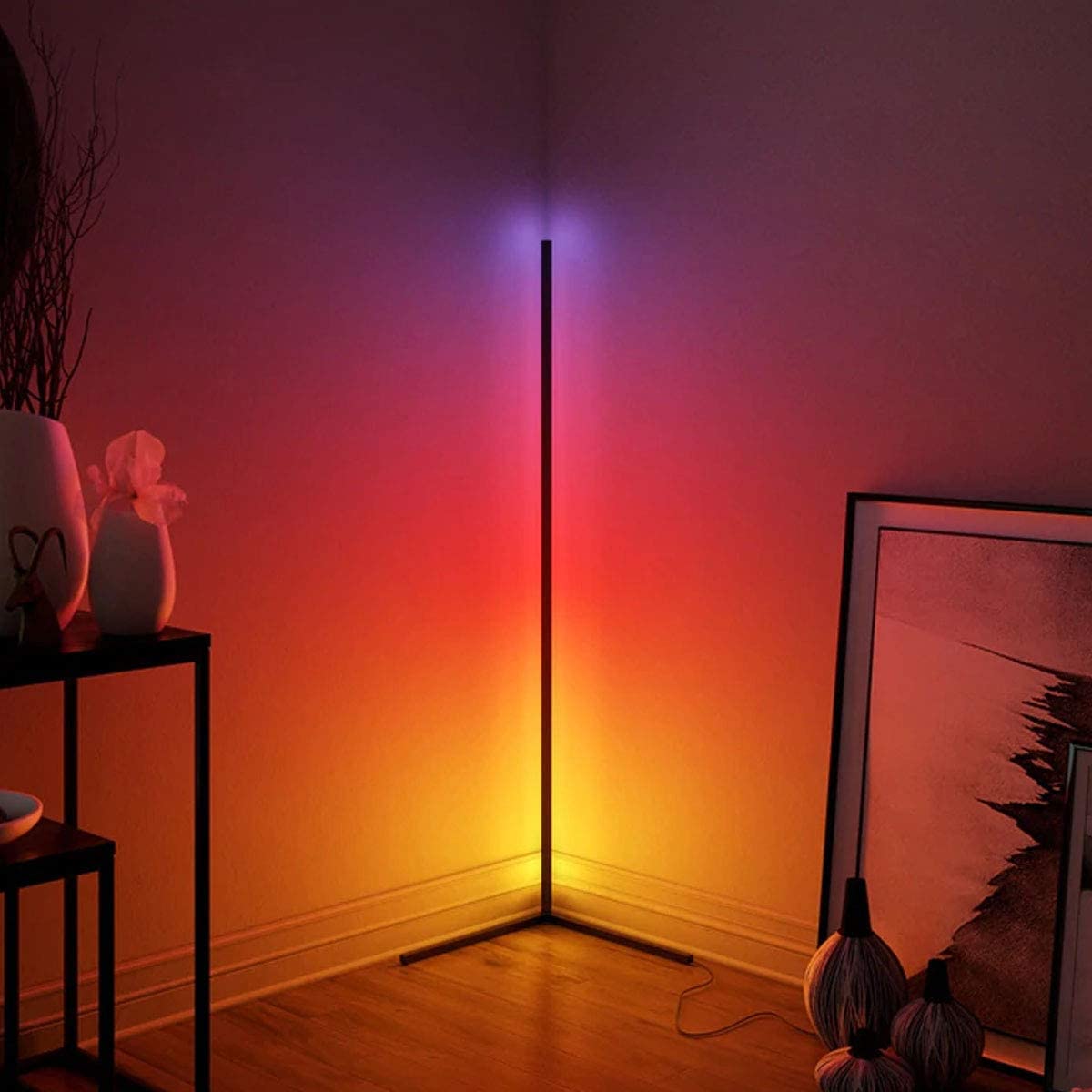 Whichever seller you go with, your lamp will likely go for right around $100 on Amazon.