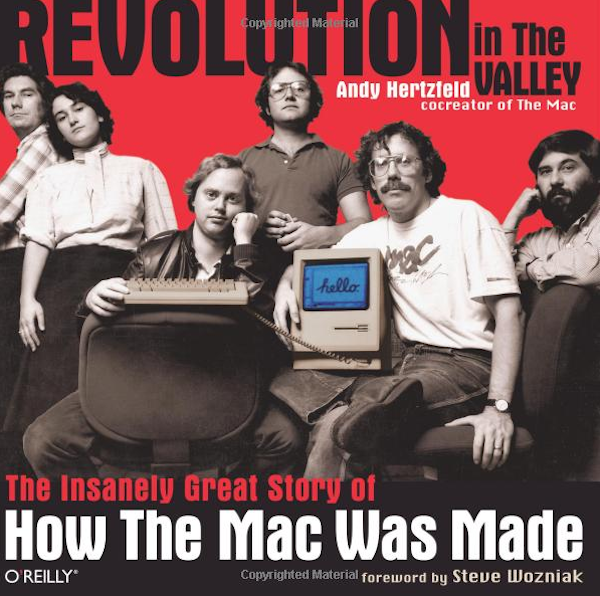 Revolution in the Valley
With Apple's insane success and popularity in the recent years, there are throngs of Apple customers that aren't aware how the company — or it's products — were started.
Revolution in the Valley, by Andy Hertzfield is a look at how the Macintosh came to be. The book traces the skunkworks project from 1979 until 1984, when the Macintosh went on sale for the first time, and beyond.
So who is Hertzfield? Well, his resume is impressive:
Andy started at Apple in August 1979 as Apple employee #435. He was one of the main authors of the Macintosh system software working on the core operating system and the User Interface toolbox, as well as most of the original desk accessories.
Even if you're an Apple nerd, there are things in this book that will be new to you. It's a fun, educational read, and one you shouldn't miss if you count yourself among the Apple faithful.