"To photograph: it is to put on the same line of sight the head, the eye and the heart." ― Henri Cartier-Bresson (1908-2004).
Henri Cartier-Bresson, one of the fathers of modern photo-journalism, spent most of his life documenting the world around him with a Leica camera and a 50mm prime lens. He was one of the pioneers of 35mm film, and worked almost exclusively in black and white. To him, photography was the art of capturing a moment, a slice of life forever stopped in time.
Free Photography Guide: Download our Better than iPhone Photography guide to help you get started with you photo skills and camera basics. Along with our gear recommendations for getting started. Get it here.
Now, while it's true that Leica doesn't make Micro Four Thirds cameras (MFT) — or, technically, lenses — they do collaborate closely with one of the two major companies behind the standard: Panasonic. As part of that collaboration, Leica engineers help design MFT lenses that are then manufactured by Panasonic in Japan. These lenses are the closest thing to real Leica glass for the system, and they do show some of the trademark character traits so often associated with Leica.
One such lens is the Panasonic Leica DG Summilux 25mm f/1.4. Due to the 2x crop factor of the MFT system, this lens gives users the same classic 50mm field of view Cartier-Bresson knew so well. 50mm lenses have always been a popular choice among seasoned photographers and beginners alike, but how well does this one perform, and is it worthy of the Leica name? Let's find out.
Build quality and ergonomics
The Leica 25mm lens — let's call it that for short — is solidly built, but it doesn't reach the level of polish and ruggedness we've seen in other MFT lenses in the past couple of years, not to mention the build quality of actual, made-in-Germany Leica glass for the Leica M-system.
The lens has a metal mount, but the rest of it is made of plastic, including the filter and hood threads. The barrel sports a rubberized focus ring that's very well dampened and has a nice feel to it, despite being a focus-by-wire design. Sadly, there's no distance scale on the lens, which is an unfortunate omission.
The lens also features a 46mm diameter filter thread, a pretty common size in MFT lenses, particularly prime lenses such as this one. It comes bundled with a lens hood — also made of plastic — that screws in place and provides increased protection against ghosting and flare.
There's one issue with the included lens hood, however: it's not reversible. In fact, one of the most cumbersome things about the Leica 25mm is that carrying it together with the hood will take quite a bit of real state in your camera bag. Some other lenses like the Leica's main competitor, the Olympus M. Zuiko 25mm f/1.8, feature reversible lens hoods that can be screwed in both ways for easy storage.
The included lens cap features a handy front-clip mechanism that allows you to put it on and off while the lens hood is attached. This is a pretty useful design touch but, if you're using larger-diameter filters via step-up rings, you still won't be able to use it. That said, for those times when you're going filter-less, it's definitely a nice-to-have feature.
Besides that, there's really not much more to pick on — or to praise. The Leica 25mm lens is certainly not a delicate flower and it will hold up just fine under normal usage conditions. It's just that, after four years of innovation in the space and fierce competition across manufacturers, we've gotten used to a higher standard. At roughly $600 this is definitely not a cheap lens, and at that price point it does feel like it should be a bit better.
Autofocus
One of the most widely criticized aspects of this lens's predecessor, the Panasonic Lumix 20mm f/1.7 pancake lens, was it's super-slow autofocus, especially on Olympus bodies. While the pancake lens offers spectacular image quality in a super-small package, it's certainly not the fastest lens around when it comes to focusing. This can be problematic when shooting moving subjects, which makes the lens harder to use for things like street photography.
The Leica 25mm, on the other hand, is just as fast to focus as other Olympus primes, like the excellent 45mm f/1.8. Regardless of the camera brand you own, the Leica has no problem hitting focus in good light, and even though it does hunt a bit in low-light conditions, its fast f/1.4 aperture makes it perfectly usable.
There's one thing this lens is not when it comes to its autofocus, though, and that is silent. Unlike several Olympus lenses that feature silent autofocus motors, the Leica produces a humming sound whenever its focusing motor is engaged. It's not loud enough to startle any potential subjects, so it probably won't make you miss any picture opportunities, but unfortunately it means the lens is not recommended for video recording.
Image quality
This is where the lens starts to show some of its Leica heritage. The image quality out of this lens is, simply put, outstanding. With its creamy, almost painterly look, the Leica 25mm will bring that extra touch to your images that is so difficult to describe — or indeed, to measure.
The Leica 25mm renders images in a way that appeals beyond mere sharpness. There's an organic feel to the images that makes them pop, and some of the Leica character is definitely present.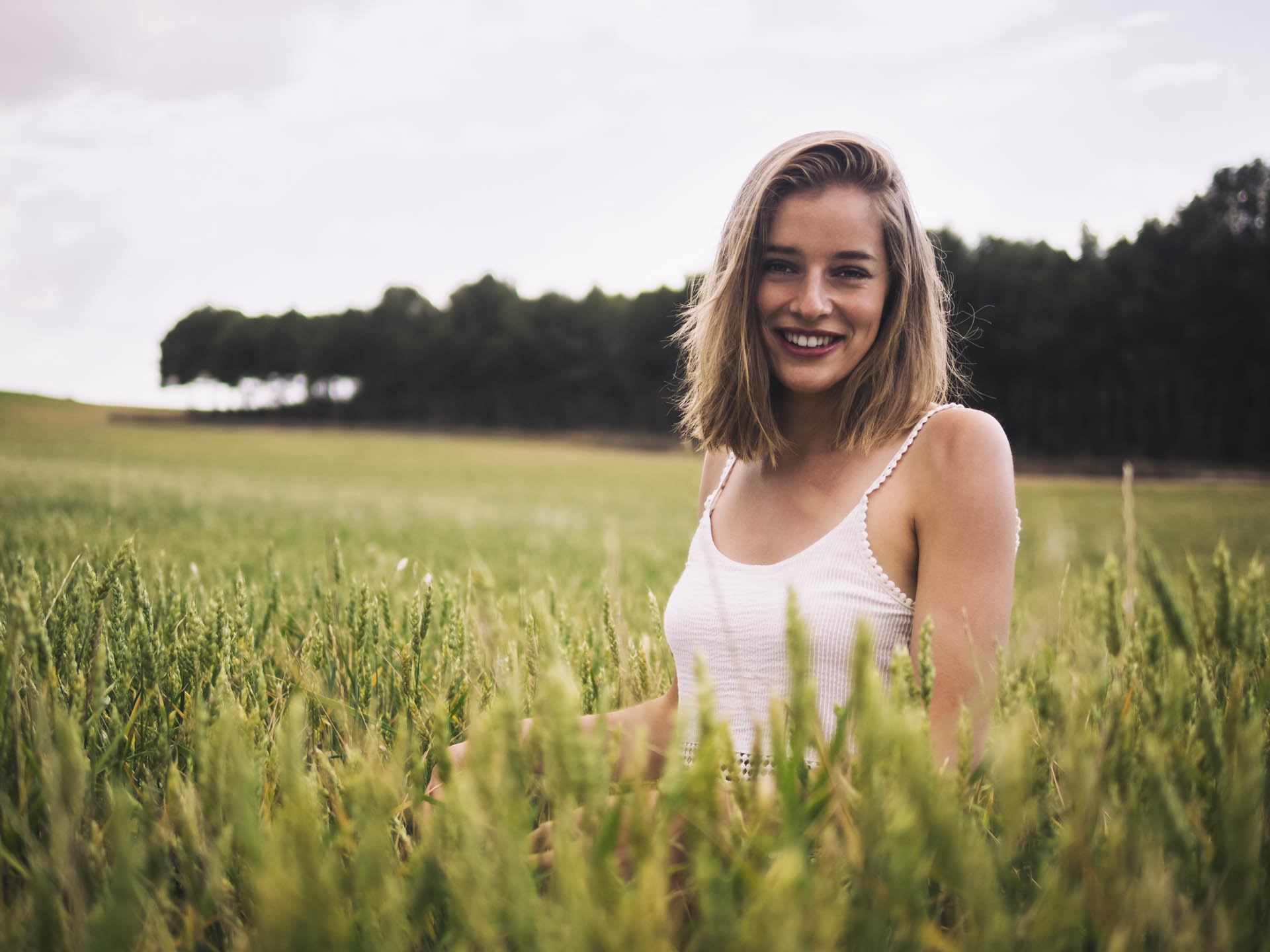 Sharpness
Although there are sharper lenses out there, the Leica 25mm is sharp enough for most people's needs, and super sharp in its own right when stopped down a bit.
At f/1.4, the center is not impressive by any means, but still perfectly usable. It gets very good from f/2.8 on, peaking at f/4 like most MFT primes. From f/8 and on, sharpness starts to decline due to diffraction effects.
The corners are a bit soft at f/1.4, but get decently sharp by f/2.8 and very good by f/4, although they don't quite match the center throughout the aperture range.
By comparison, the Olympus 25mm f/1.8 is just as sharp in the center and generally sharper across the frame, especially at the far corners. Still, both lenses are definitely excellent as far as sharpness is concerned, especially considering that at f/1.4 keeping both the center and the corners in focus is no easy task anyway.
And compared to the Olympus 12-40mm f/2.8 PRO zoom at 25mm, the Leica lens is ever-so-slightly sharper in the center from f/2.8 on, with the corners being pretty much equal between the two. It must be said that the Leica lens is significantly softer at f/1.4 and up to f/2, but since the Olympus zoom doesn't reach those aperture values the comparison is moot there.
Bokeh and depth of field
Bokeh is a term that refers to the aesthetic quality of the out of focus areas in an image, not the extent to which they're out of focus. Some factors that typically affect the bokeh of a lens are the number and grouping of its optical elements, the number of aperture blades it has, and whether those blades are rounded.
The Leica 25mm offers some of the nicest bokeh of all MFT lenses, being surpassed only by the Leica Nocticron and the Voigtlander primes. The Olympus 75mm f/1.8 and the PRO zooms may offer a more blurred background, but the quality of the out of focus areas is not as nice as the Leica's, at least in this humble reviewer's opinion. That said, bokeh is inherently subjective, so it's best if you judge for yourself.
Since it has seven rounded aperture blades, the Leica 25mm renders perfectly circular out-of-focus light sources, or "bokeh balls".
The fast f/1.4 aperture also gives this lens a great ability to control depth of field. When focusing on close objects, depth of field is incredibly shallow and background blur is impressive, especially for a MFT lens.
Color rendition and contrast
In the era of VSCO film and in-camera film emulation filters, most people are perfectly happy with applying a preset or selecting a filter and not doing much in the way of post-processing beyond that. As a result, native color rendition, contrast and rendering have become slightly less important than they used to be.
That said, Leica-branded MFT lenses have a very unique rendering that separates them from all other MFT lenses. By comparison, color rendering in Olympus lenses is usually a bit more sterile. That is not to say Leica lenses are inherently better, mind you. Indeed, there are plenty of people that actually prefer the Olympus rendering, but there's no doubt that the Leica 25mm lens delivers rich images, with an organic quality that just isn't there in the Olympus lenses.
As for contrast, the Leica 25mm lens is one of very few MFT lenses capable of achieving decent levels of micro contrast. According to Mike Johnston of The Luminous Landscape, micro contrast is "the ability of the lens to differentiate between smaller and smaller details of more and more nearly similar tonal value". That means the Leica will be able to show more detail in areas of very similar tonality than, for example, the Olympus 25mm lens.
Whatever you prefer though, keep in mind that any of today's MFT lenses will produce excellent images that are adjustable in post-processing to achieve your desired look. So, while color rendition and contrast are technically properties of the lens, they probably shouldn't be a deciding factor when making a purchase. Similarly, micro contrast is noticeable when pixel-peeping, but it won't make a huge difference at typical viewing sizes.
Free Photography Guide: Download our Better than iPhone Photography guide to help you get started with you photo skills and camera basics. Along with our gear recommendations for getting started. Get it here.
Vignetting
Vignetting is light falloff that occurs in the corners of an image, particularly at large apertures.
The Leica 25mm lens shows strong vignetting at f/1.4, which persists until f/2.8 and is essentially gone by f/4. Vignetting is somewhat normal in fast lenses, but even accounting for that, this is perhaps the one aspect where this lens performs worse than expected, clearly lagging behind its competitors.
Vignetting isn't always an unwanted property though, and in fact many people enjoy the artistic effect it creates in some images. In the case of the Leica 25mm lens, light falloff occurs at a very gradual pace, and is indeed quite attractive in some images. That said, should you want to eliminate it completely, it's easily corrected in post-production.
Chromatic aberration and fringing
Chromatic aberration refers to some color artifacts that appear on high-contrast areas of an image, particularly when shooting with a large aperture and against the light. These typically appear in the form of purple or green fringes around the more contrasty borders.
The Leica 25mm shows a fair amount of purple fringing when shooting at f/1.4, especially on Olympus bodies. Panasonic cameras correct chromatic aberration automatically, so in that case the effect is much less pronounced. Even with the automated correction, some traces of fringing may still make it into the final images, but luckily they are easy to correct in post-production.
Ghosting and flare
Lens flare may occur when a bright light source is caught in the angle of view of the lens, in such a way that its light rays directly hit the front element of the lens. Those rays may then bounce off other elements or even the sensor itself, producing several artifacts along their path. Lens flare usually presents itself in the form of severe haze and a pronounced loss of contrast across the entire frame.
Ostensibly, the Leica 25mm lens is equipped with "_Nano Surface Coating_" technology in order to prevent or minimize lens flare. However, despite this effort, lens flare is still very much present whenever a bright light source happens to be caught in or near the frame. Using the supplied lens hood helps to some degree, but it's far from a perfect solution.
As for ghosting, it is a term that refers to the artifacts that appear in the image when lens flare occurs, usually in the form of orbs of different colors and shapes. In this case and despite the anti-reflective coating of the lens, ghosting is also clearly present.
Distortion
Both Panasonic and Olympus camera bodies automatically correct distortion with Olympus and Panasonic lenses, so any distortion will be gone before you even open your photo-editing application of choice.
However, even after the in-body correction, the Leica 25mm lens does exhibit a tiny bit of barrel distortion sometimes, although it's never pronounced enough to become a serious issue. Should it appear in some of your images, enabling the automatic distortion correction feature in your app usually takes care of the issue.
Real world usage and image samples
The 50mm focal length is certainly special, and offers a very natural way of seeing the world. It's also an incredibly versatile focal length, perfectly valid for a wide array of situations: from street photography, photo-journalism and documentary work, all the way to portraiture, this focal length can seemingly do it all.
However, that same versatility is also why some people are never quite satisfied with it. After all, there are proper wide angle and portrait lenses out there that excel at their respective jobs, and while you can certainly use a 50mm lens for the same tasks, the results will never be as polished.
At the end of the day though, photography is a game of trade-offs, so it's up to you to pick the option that better suits your particular style. You can have a one-camera, one-lens setup that is super-versatile and a joy to use, or you can carry 5 or 6 lenses with you and get the most specialized results possible at the cost of complexity, size and weight. The choice is entirely yours to make.
As far as the 50mm focal length goes, the Leica 25mm lens delivers impressive performance in most situations. Handling and focusing speed are excellent, size and weight are not a problem, and image quality is up there with the best the system has to offer.
The only hiccups occur in extreme high contrast situations where fringing may be a problem, or in low light situations where the lens may hunt for focus a little bit. Additionally, be sure to always carry and use the lens hood if you want to avoid ghosting and flare, which can happen whenever you're shooting against a bright light source.
Once you make your peace with its limitations, it's easy to use the Leica 25mm to its full potential. Due its very characteristic rendering, this is a lens that begs to be pointed at people. In fact, it is one of the best lenses in the MFT system for street photography, giving images that unique look so many MFT users have come to know and love over the years.
Aside from street photography, you can also use it for portraiture with very good results. Be it candid shots or posed portraits, the fast aperture will give you the opportunity to blur out the background and isolate your subjects with remarkable ease. Just remember that if you want to achieve subject isolation on a bright day, you'll probably need to use a neutral density filter to avoid overexposing your shots.
Even architectural shots are not outside of the realm of possibility with this lens. Stop it down a little bit and its impressive sharpness and low distortion will give you a very capable tool to capture as many iconic buildings as you please. Just make sure you have enough room for framing, which can be challenging with a standard lens — as opposed to a wide angle lens.
Finally, low-light photography is also perfectly doable with the Leica 25mm, despite the occasional hunting for focus. Shooting at f/1.4 will allow you to keep your ISO setting a bit lower than with any other 25mm lens, except for the Voigtlander 25mm f/0.95, whose light-gathering ability is unsurpassed by anything else out there. And if you take advantage of the focus peaking and magnification features available in most modern MFT cameras, using manual focus is a breeze with this lens.
However, there are a couple scenarios where the Leica 25mm may not be the best choice. It's not weather sealed, so if you plan to shoot in bad weather, we'd recommend using a different lens. The same goes for situations where things can get rough and the occasional bump is to be expected. In those cases, choosing a more solidly-built lens may be the best way to go. For both cases, we like the excellent Olympus 12-40mm f/2.8 PRO zoom.
Similarly, even though focusing is snappy and accurate, prime lenses like the Leica 25mm are usually not the best choice for fast action shots or sports, where the ability to re-frame from one shot to the next is paramount. Photographers using other higher-resolution systems usually turn to cropping their images in those cases, but unfortunately, the cropping ability of the MFT system is somewhat reduced due to their relatively modest resolution — most MFT cameras have 16 MP sensors.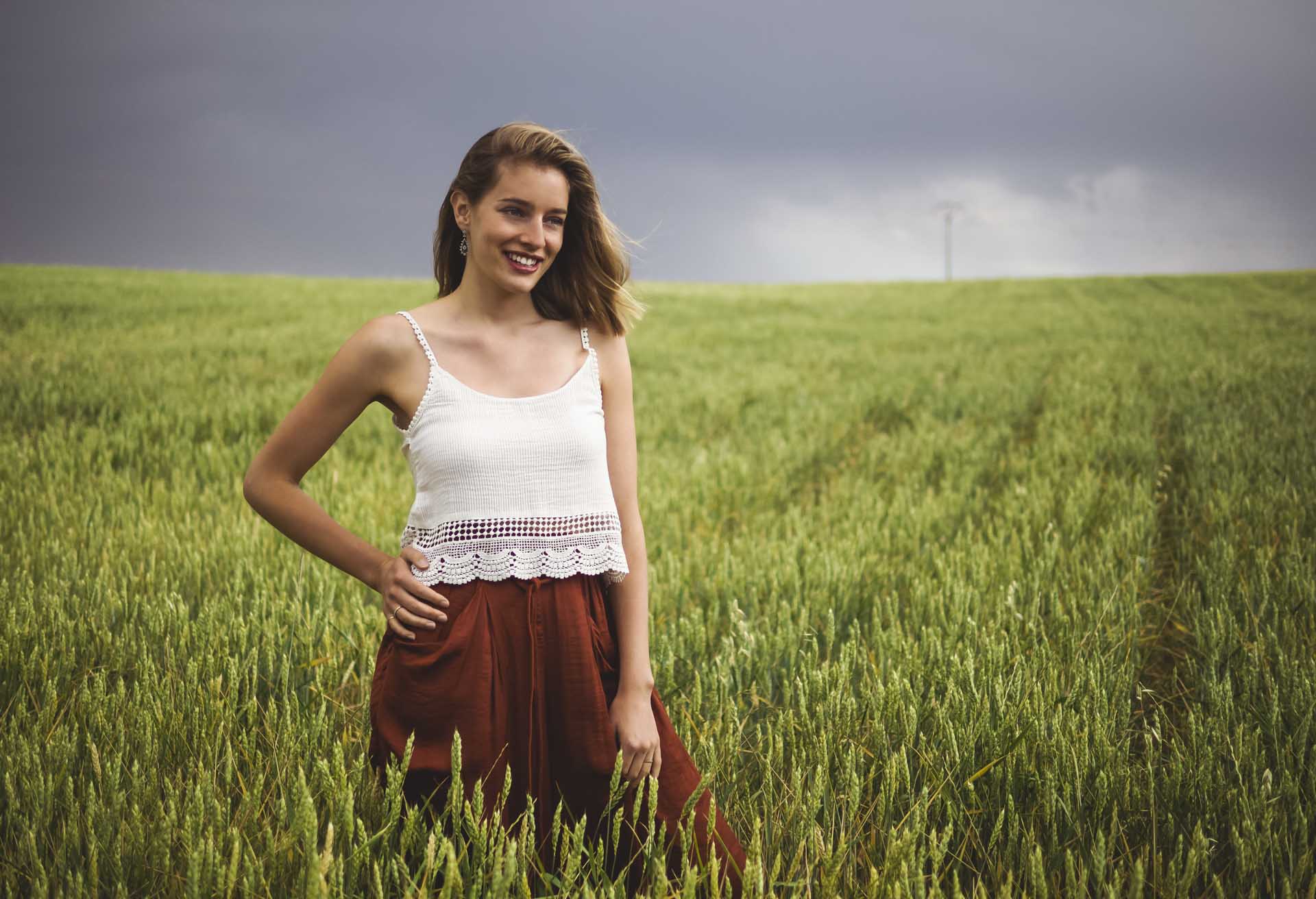 All in all, the Leica 25mm is a very versatile choice that won't disappoint even the most discerning users, but it's important to be aware of its limitations. When things click though, this lens is capable of magic.
Room for improvement
The Leica 25mm is no doubt a very capable lens, but it is getting a little long in the tooth at this point. While its feature-set was state of the art by the time it was released, competition in the space has been fierce since then, and there's been no shortage of stellar lenses for the MFT system that have certainly raised the bar. By sitting at a very respectable price point, the Leica 25mm is defining itself as a premium lens, but in order to remain competitive in that segment, some features should probably be added, perhaps as part of a hypothetical Mark II redesign.
Here are some of the areas where we feel the Leica 25mm lens fails to live up to our current expectations:
Sharpness wide open, especially in the corners. The Leica 25mm was one of the sharpest lenses around when it was released but since then, the Olympus 25mm f/1.8 has shown it is possible to produce a lens that is sharper corner to corner while remaining small, light and affordable.

Build quality and weather sealing. In the early years of the MFT system, size and weight were two huge factors dictating design priorities. In fact, the Leica 25mm was often criticized for being too bulky for the system. Today, things have definitely changed and people have embraced the system as a serious tool demanding serious performance. Panasonic and Leica could very well improve the build quality of the lens, giving it an all-metal design with weather sealing. A distance scale for manual focus wouldn't hurt, either.

Optical Image Stabilization. The Leica 25mm lacks any sort of image stabilization technology. This will not be an issue for owners of Olympus camera bodies, since their cameras have in-body image stabilization built in. Panasonic camera owners, on the other hand, need to rely on the lenses to implement OIS, so it would be a welcome addition.

Non-reversible lens hood. The current lens hood is, simply put, awful. Any future redesign should introduce a reversible lens hood, possibly made of metal.

Ghosting and flare resistance. Performance of the Leica 25mm's Nano Surface Coating may have been impressive four years ago, but the truth is flare resistance is merely OK by today's standards.
Panasonic and Leica created a great lens four years ago, but they've both advanced so much since then. Last year, they got almost everything right with the Leica Nocticron 42.5mm f/1.2, so they already have a near-perfect blueprint for how to improve this lens and keep it as the stellar choice it should be.
Alternatives
If you think the Leica 25mm may not be the best choice for you, here are a few great alternatives you can consider:
Final words
The Leica 25mm is a very special lens. While it's not the most perfect lens in the world, its image quality is excellent and it has that extra bit of character that makes it stand out from the crowd. This is an artist's tool, a lens for the photographer who cares more about telling a compelling story than they care about specs and sharpness charts.
If you feel at home in the 50mm focal length, the Leica 25mm remains a very solid choice well worth your consideration. Given the breakneck pace the photography industry is moving at, that's an impressive achievement in and of itself.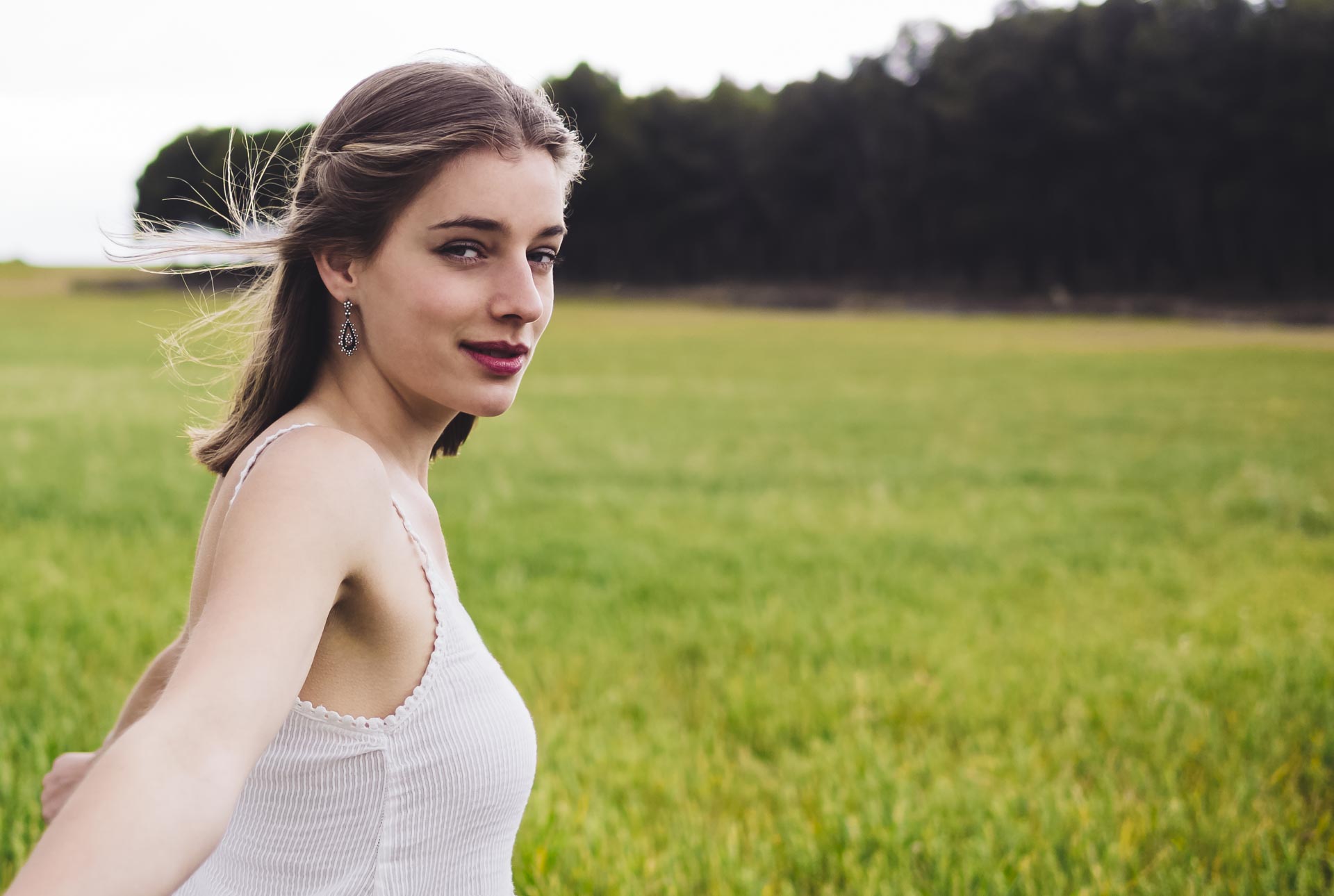 Henri Cartier-Bresson's name will forever be linked to the 50mm focal length, and to Leica. The combination of those two things always seemed to just click with the way he saw the world around him. Today, some 50 years later, MFT users can have some of that same magic in the form of this beautiful lens.
Free Photography Guide: Download our Better than iPhone Photography guide to help you get started with you photo skills and camera basics. Along with our gear recommendations for getting started. Get it here.
The Panasonic Leica 25mm f/1.4 is not flawless, but life rarely is. If photography is truly about capturing the world through your eyes, there may be no better looking glass than this.