Until this year, Fuji's thoughtful and extensive lens line-up was missing an important component: a telephoto prime lens at the popular portraiture focal length of 135mm.
Typically, portrait shooters have relied on workhorse focal lengths including the venerable 50mm and 85mm, both of which Fuji had covered with their XF 35mm f/1.4 and XF 56mm f/1.2 lenses (Fuji's cameras use an APS-C sized sensor, so a 35mm lens is roughly equivalent to a 50mm field of view on a full-frame sensor). Now, Fuji shooters who wanted a bit more reach for their portraiture work can turn to the new XF 90mm f/2.0.
Free Photography Guide: Download our Better than iPhone Photography guide to help you get started with you photo skills and camera basics. Get it here.
As someone who recently bid farewell to a Canon full-frame setup in favour of a Fuji kit, I was excited to have the opportunity to spend several weeks with both the 56mm and brand new 90mm lenses in my bag. Mounted to an X-T1 running the new v4.00 firmware, I put these primes through their paces doing more than just portraiture — I took them to Eastern Europe to shoot some cultural photos, I trekked through the woods in the mountains of Transylvania to see how they fared shooting nature, I brought them behind the scenes on film shoots to capture candid shots of the crew, and of course I pointed them at pets and family as well.
My goal was to push them out of their comfort zone, find the boundaries of their capabilities, and ultimately decide whether one or both have a place in my kit.
Build Quality
Rather than inundate you with photos of the lenses themselves, I'd like to talk about how their design and construction actually impacts shooting. Don't get me wrong, I like gear shots as much as the next person, but ultimately we buy lenses to shoot photos and not decorate shelves, so how they look doesn't strike me as particularly important.
Both the 56mm and 90mm lenses are made mostly of metal, which gives them a reassuring heft and sense of durability. They share a filter size (62mm) and are essentially the same width, so looking at them side by side makes the 56mm look like a sawed-off version of its bigger brother.
There are two significant differences in their physical construction that are worth discussing. The first is that only the new 90mm gets Fuji's "WR" suffix, indicating weather resistance. This means that anyone shooting in inclement weather or unusually cold temperatures will want to make sure they take the larger lens with them when they go out.
The second physical difference between the 56mm and the 90mm is internal. The new 90mm lens has a new focus system that Fuji's calling Quad LM. Essentially, this motor uses four magnets to facilitate the movement of elements within the lens. The result is that AF performance is not only faster but quieter as well. In theory, this would be beneficial for video, but no one should be shooting video on Fuji cameras.
Between the new focus motor and the weather sealing, the 90mm is significantly heavier than its 56mm counterpart. Mounted on an X-T1 without an additional grip, the 90mm felt a bit front-heavy, but was still perfectly comfortable to carry around and shoot with (I use BlackRapid straps so larger lenses aren't dragging my neck down like they would with a standard strap).
Conversely, the 56mm felt perfect. The X-T1+56mm combo is well-balanced and easy to work with, and light enough that there should be no fatigue even after a day of wearing it.
Ergonomics
Since the lenses are more alike than different, they feel very similar when you're shooting with them.
Among the differences are small details, like the increased friction of the aperture and focus rings on the 90mm. I appreciated this, especially for the 90mm where I enjoyed the sense of precision during manual focusing adjustments. The 56mm's aperture ring felt a lot looser than I would have liked, and I found myself checking the aperture setting obsessively to avoid surprises, especially after several instances of it shifting while in my bag or across my shoulder.
That being said, I cannot overstate how much I love Fuji's ongoing dedication to physical controls for common camera settings. The fact that their lenses all have physical aperture dials has spoiled me, and I find myself frustrated by their absence when shooting with anything else. 
Free Photography Guide: Download our Better than iPhone Photography guide to help you get started with you photo skills and camera basics. Get it here.
Performance
Paired with the new autofocus adjustments in the X-T1's latest firmware update, I found both these lenses to be extremely fast and very confident in their focusing abilities. I almost never encountered focus hunting, and I was often surprised by the AF's ability to lock on even in difficult shooting scenarios.
A notable example occurred during my trek through the mountains, where I encountered a tiny (and dangerous) viper hiding in the dense underbrush. Thanks to the 90mm's reach, I was able to get some great shots of the little critter, and despite the obstructing foliage I didn't have to resort to manual focus — the viper's camouflage was no match for the X-T1's AF. I was very impressed.
Speaking of getting up close, the 90mm actually has a shorter minimum focus distance at 60cm, meaning that it's possible to get some interesting quasi-macro shots that take advantage of the lens' incredible detail rendering. Paired with one of Fuji's own MCEX extension tubes, you can close this gap even further and use the 90mm as a full-on macro lens.
Despite the difference in focusing systems, I can't say that I found the 90mm to be significantly quicker than the 56mm. Whether that's thanks to the improvements in the X-T1's firmware or something else I'm not sure, but focus speed doesn't differ enough between these two lenses to be a primary factor in someone's decision to choose one or the other.
Optical Quality
I've come to expect a certain degree of quality when working with Fuji lenses. Like many others who have shot with their equipment, I find myself marvelling at how the detail, consistency, contrast, and colour rendition of these lenses tends to rival (and often outperform) counterparts from other systems.
I had heard a lot of praise directed toward the 56mm before using it, so I went in expecting greatness, but even so I have to admit that I was floored by the images I saw coming through this lens. On my Canon L series lenses, I got used to discovering the "sweet spot" that produced the best images — most of the time it meant stopping down a bit. With the 56mm, the sweet spot seems to be the only spot, as I encountered nothing but razor sharp, gorgeous images across the whole practical range.
With the 90mm, I didn't have the opinions of others to bias my impressions as my review copy was among the first batch of units sent out. As a result, the only thing I had to compare my findings to was the performance of the 56mm and previous primes I'd worked with.
As you might expect, the 90mm turns out to be the pinnacle of Fuji's optical engineering. It's a no-compromise monster of a lens that delivers impeccable detail, gorgeous colours, and delicious micro contrast in images across a variety of shooting scenarios.
I began to think of chromatic aberration, flares, and vignetting as problems that only other people have, and I felt much more willing to place my subjects off-centre even when shooting wide open because there was no sudden drop in detail to worry about.
Taking the 90mm to a butterfly conservatory was a joyful photographic experience. I felt perfectly free to shoot whatever I could imagine with no concern whatsoever about mechanical or optical impediments. With the support of the X-T1's superb ergonomics and upgraded AF tracking, it almost feels like cheating to be able to get such beautiful shots so effortlessly.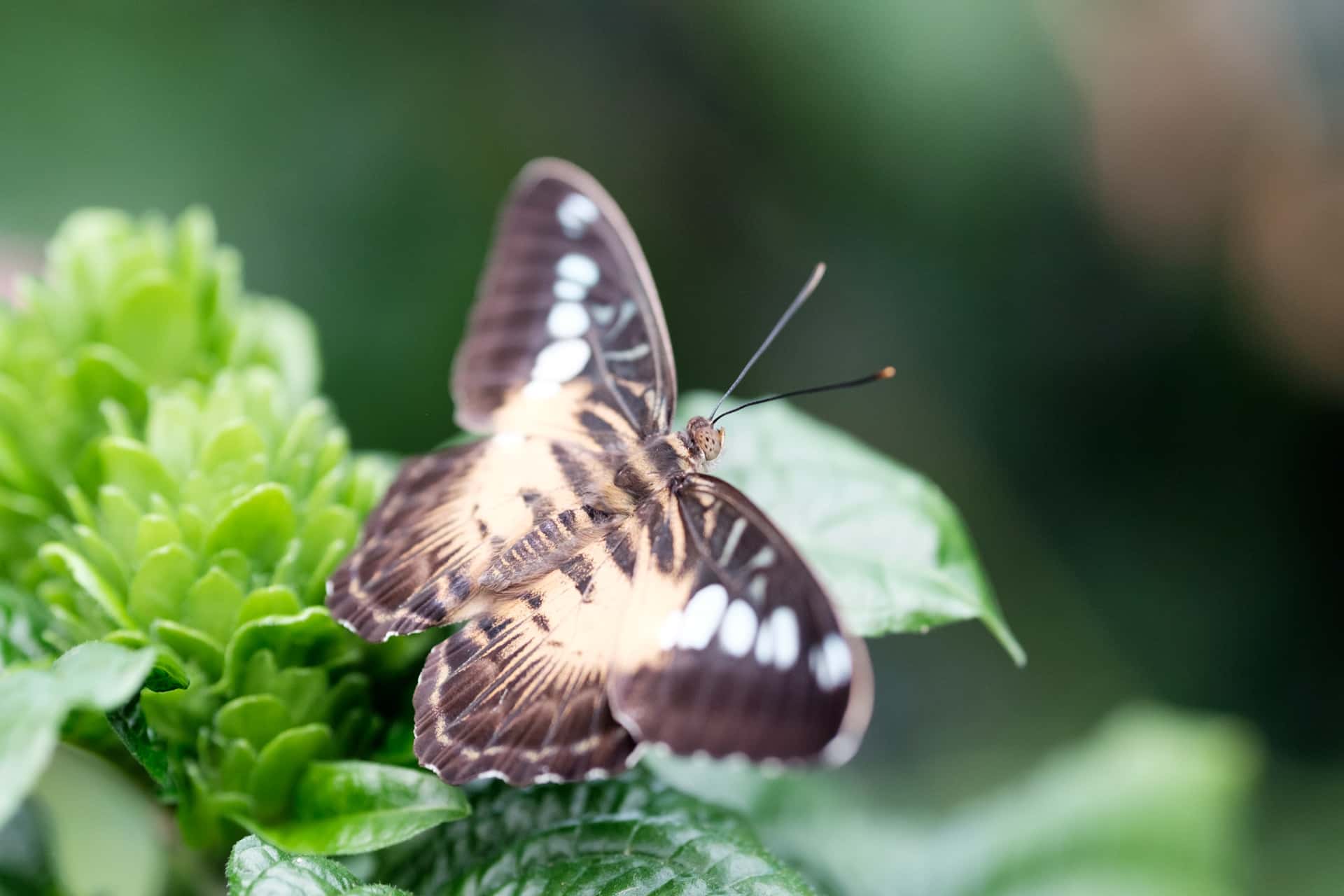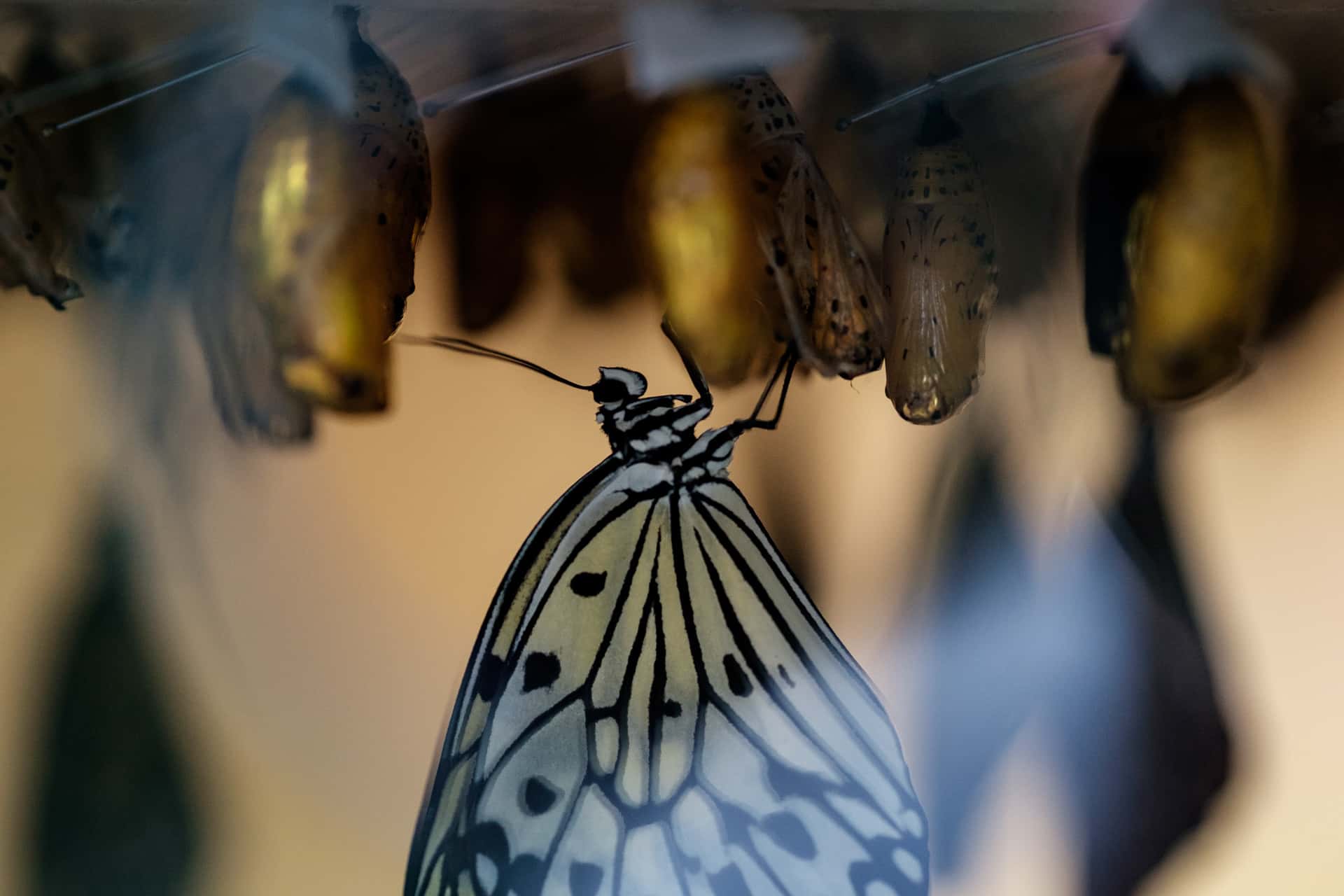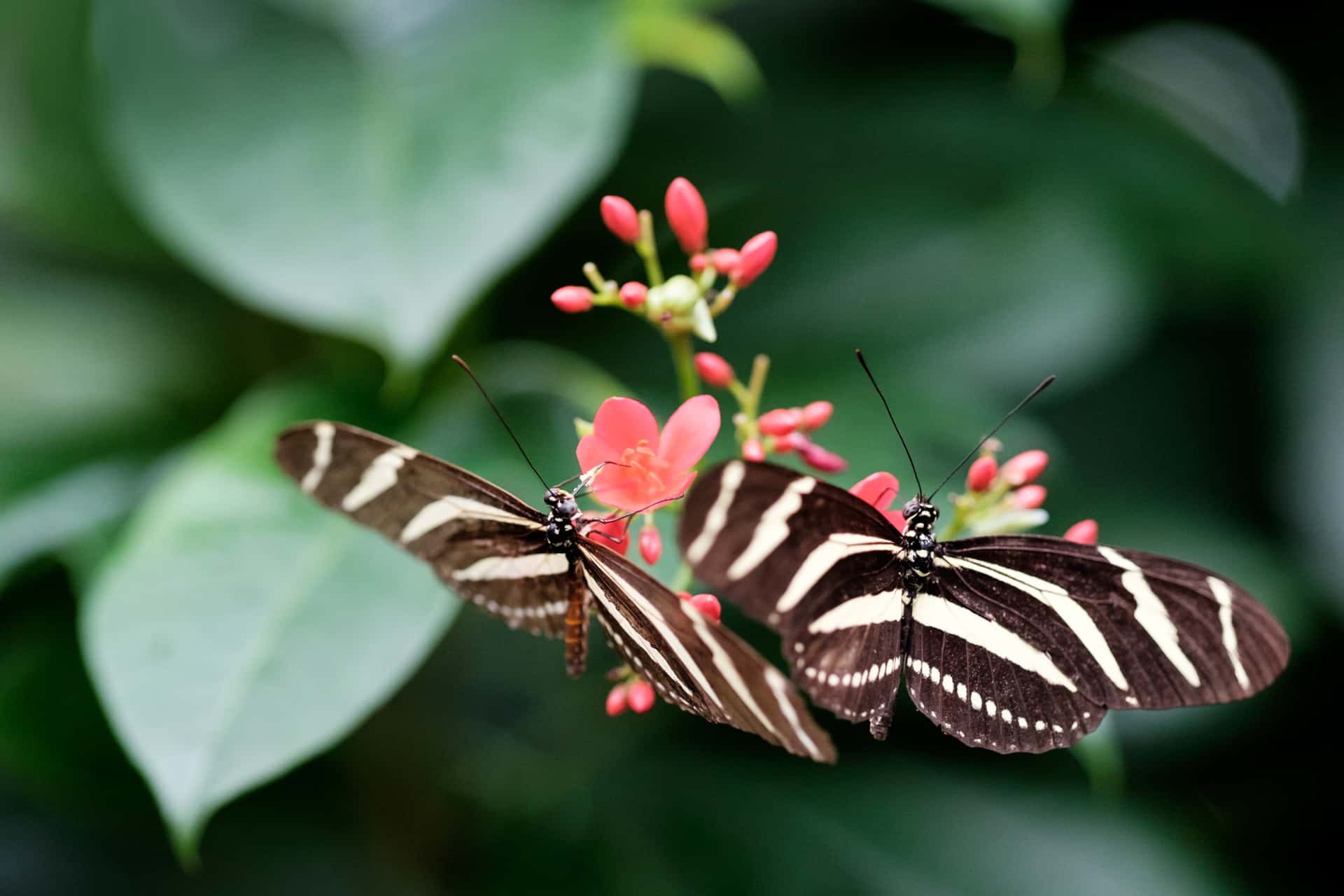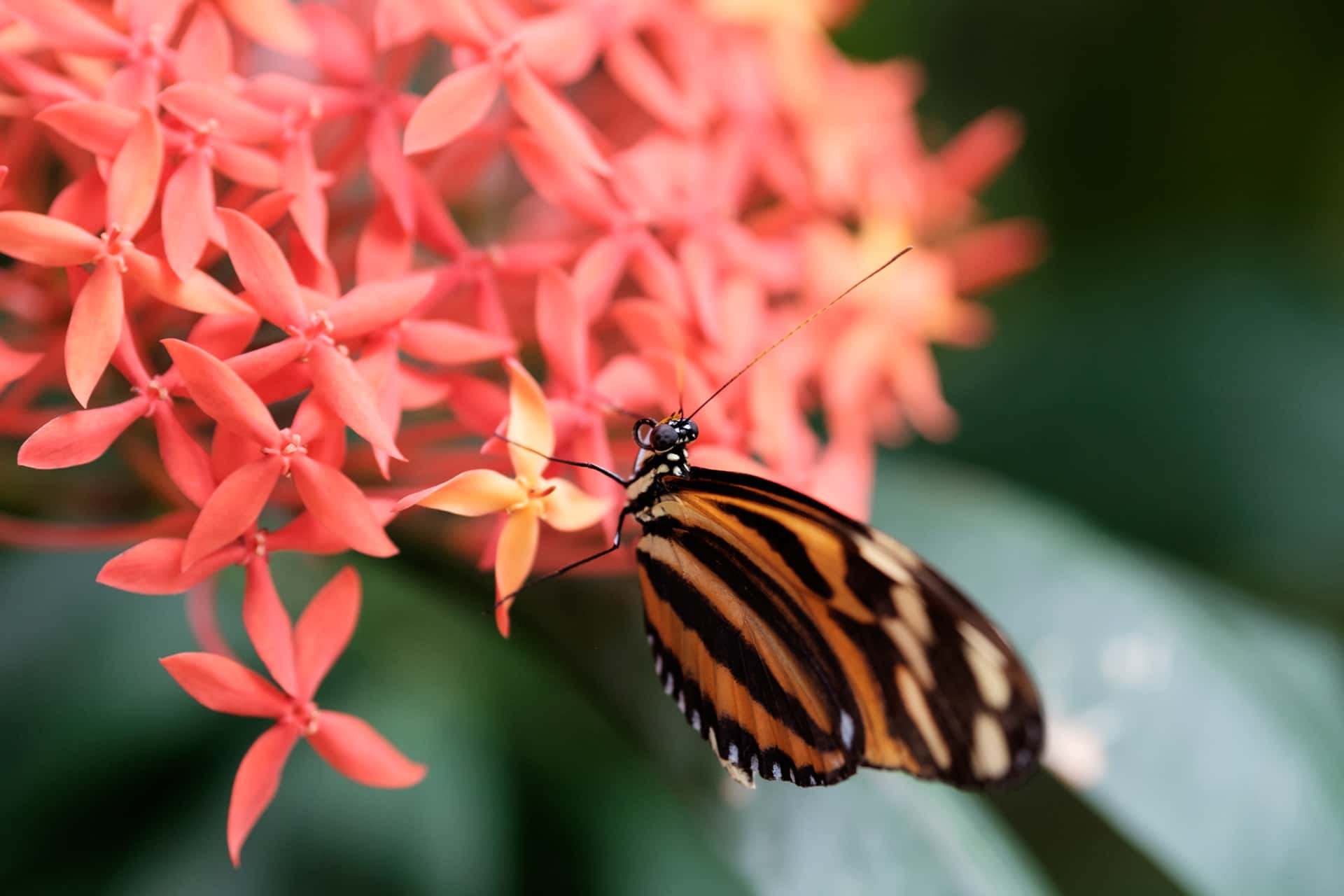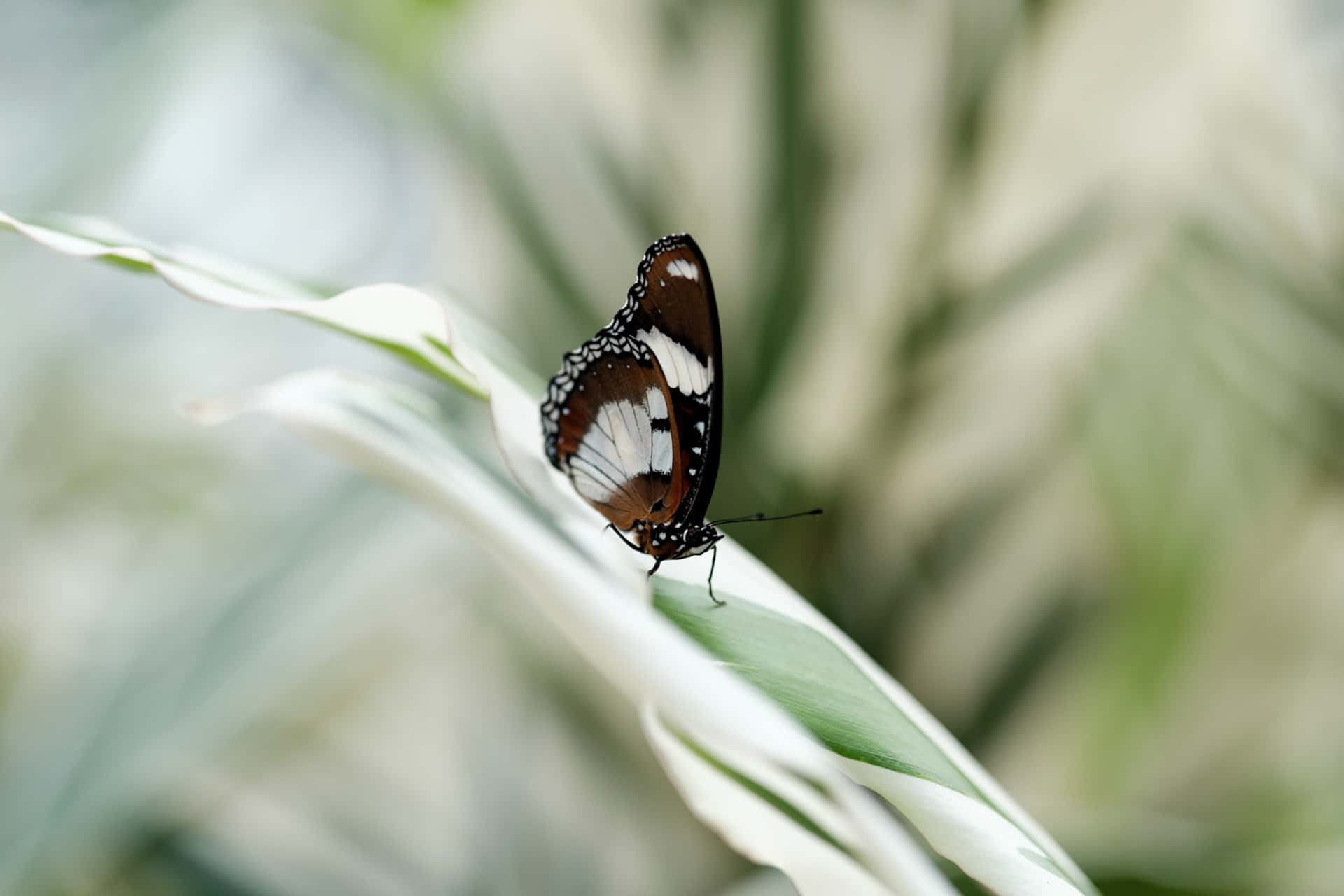 The best part is that the images are nearly perfect straight from the camera. Normally I don't feel comfortable sharing images until I've spent some time with them in Lightroom, but I sent several of these butterfly shots around as JPGs straight from the camera because I genuinely didn't see the need to tweak them.
Picking a Portrait Prime
Having heaped praise on these lenses, it's time to think critically about what they offer and when you might want to buy one over the other.
Many professionals will end up owning the pair, but since they're both essentially portrait primes, there are many who will find themselves choosing just one of these lenses, at least to start. But which?
Photographers whose portraiture is mostly focused on headshot, busts, and tighter framing will naturally gravitate toward the increased focal length of the 90mm. Similarly, those looking to shoot outdoors probably won't mind trading the slower aperture for weather resistance and reach.
On the other hand, anyone shooting most of their work indoors will need that wonderful f/1.2 of the 56mm. Those few stops make a huge difference for light gathering, and the slightly wider field of view also allows for shots that include more context alongside the subject. Full-body shots are easier to accomplish, without requiring you to stand awkwardly far from your subject like you would with the 90mm.
In general, the 56mm can be considered a more versatile focal length, covering a wider shooting envelope that allows for a lot more than just portraiture. Besides nature, intimate reportage, and still life work, you can take advantage of the focal length's compression effects to get some very interesting, atypical landscape shots.
That compression of distance is even more pronounced with the 90mm, of course, but it's extreme enough that you have to be careful to avoid getting results that are weird rather than artistic.
In the end, the 90mm should be considered a more specialized lens. If what you're using it for falls within its narrower shooting envelope, then you can be confident that nothing short of a Leica or top-shelf Zeiss lens can hold a candle to its performance. It's the best lens I've ever used and a true flagship that Fuji should be proud of.
That being said, I would personally buy the 56mm first, because it's a more versatile tool. It doesn't quite match the 90mm for optical precision, but it maintains the same gorgeous image rendering. There's something about the combination of its image quality, size, and physical feel when attached to the X-T1 that make it a joy to shoot with, and I can see why many have called it one of Fuji's must-own pieces of glass.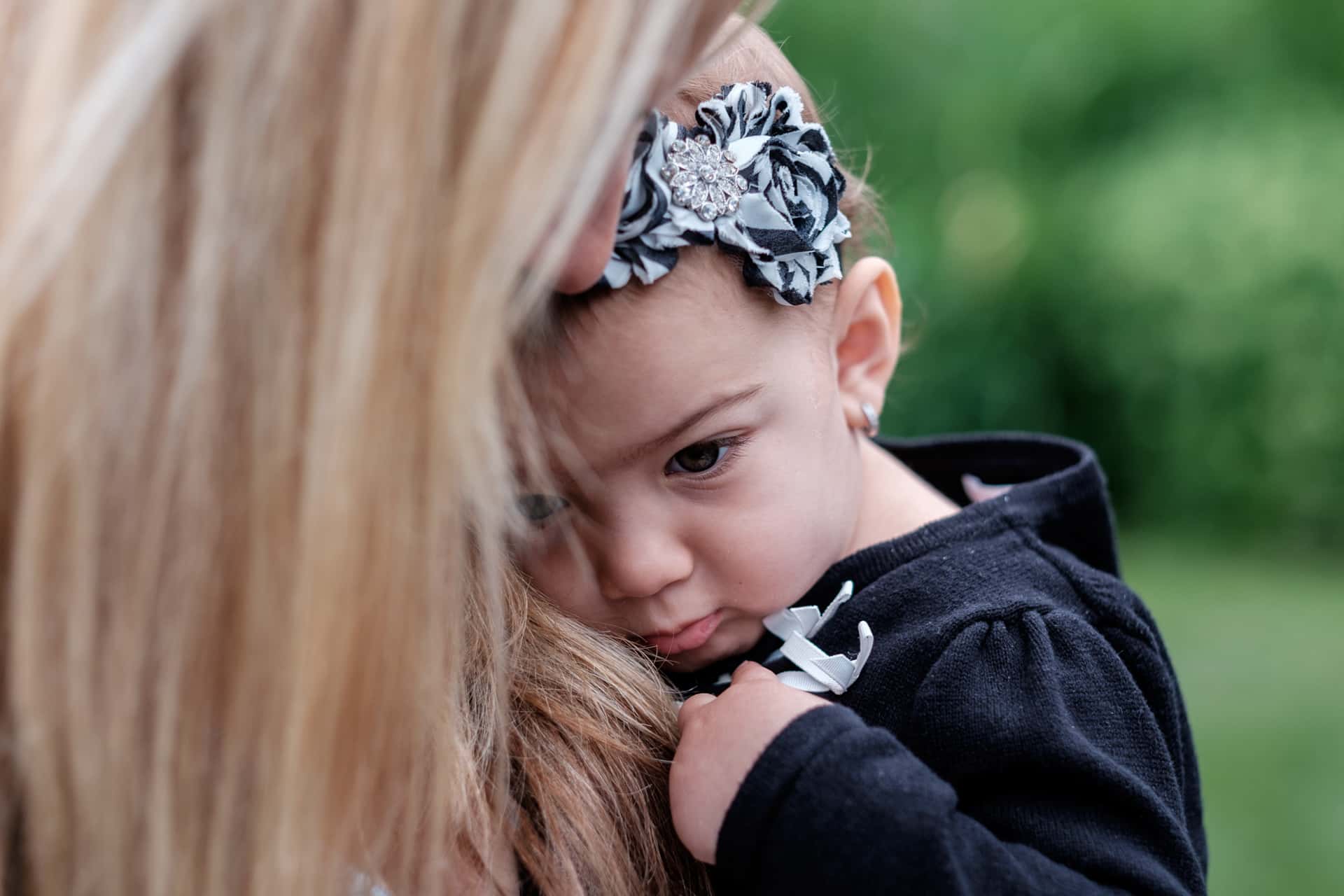 Parting Words
While these lenses are by definition portrait primes, it feels like calling them that doesn't do justice to the range of their capabilities.
Creative photographers will find uses for them across a variety of different scenarios, and they can do so without worrying about the lenses letting them down in difficult situations.
Free Photography Guide: Download our Better than iPhone Photography guide to help you get started with you photo skills and camera basics. Get it here.