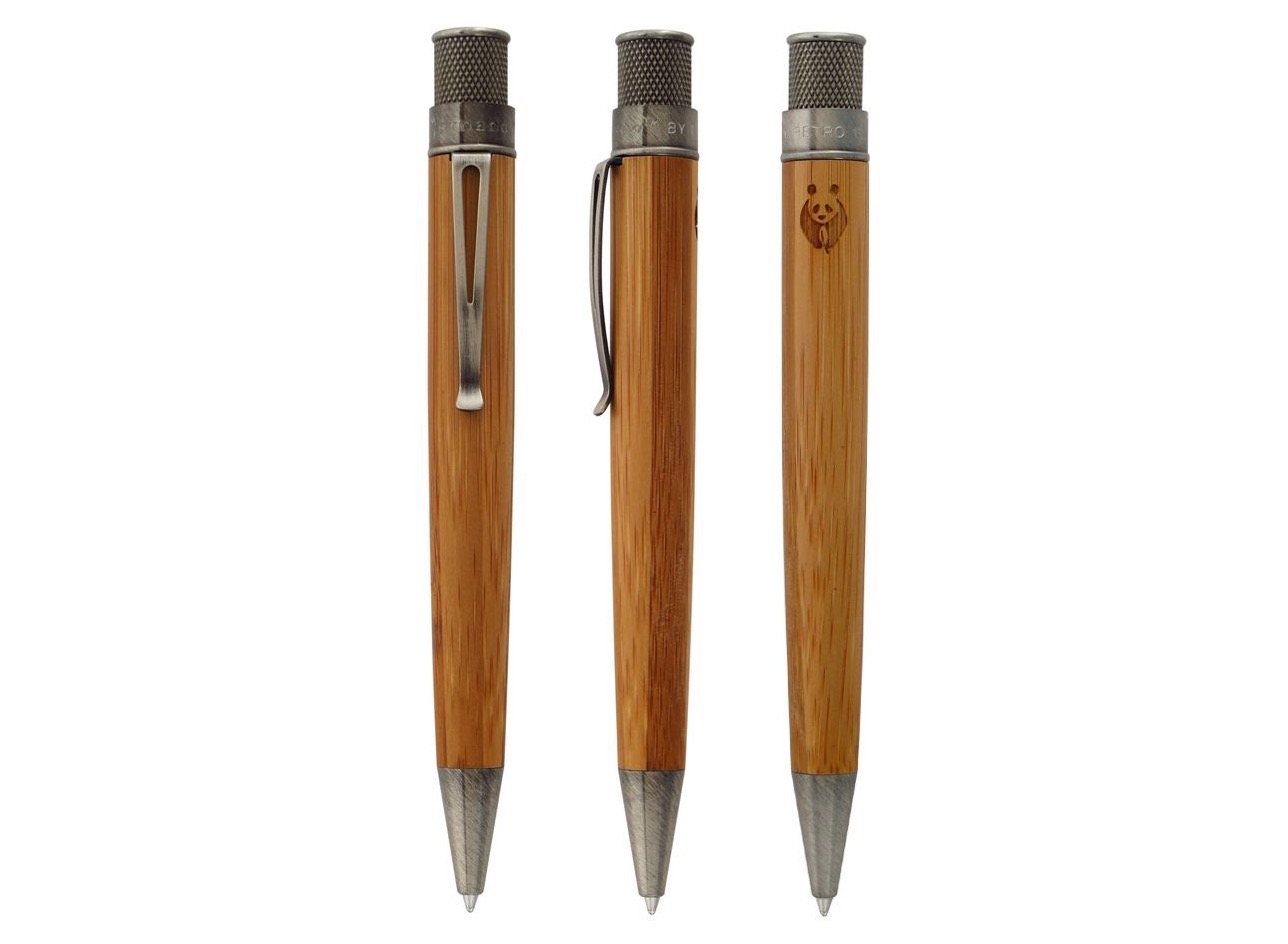 Retro 51 "Bamboo Tornado" Rollerball Pen
If you're in the market for a new pen, sure, you can always go to Walmart and pick up a cheap pack of BiCs. Sometimes though, maybe you want something that looks nicer and feels great in the hand, without going too far off the pen-nerd deep end (not that we'd have any room to judge you for that).
Today, I'll point you in the direction of Retro 51's Bamboo Tornado rollerball pen. It sports a lovely, light-colored bamboo wood barrel with antique silver accents, plus there's a cute panda logo engraved on the back. Here's a closer look at that panda by Mike Dudek (aka @clickypost / @dudekmoderngoods) on Instagram:
For every pen you buy, Retro 51 makes a donation to the Arbor Day Foundation to rescue 250 square feet of rainforest. Get yours for $36 at Amazon.