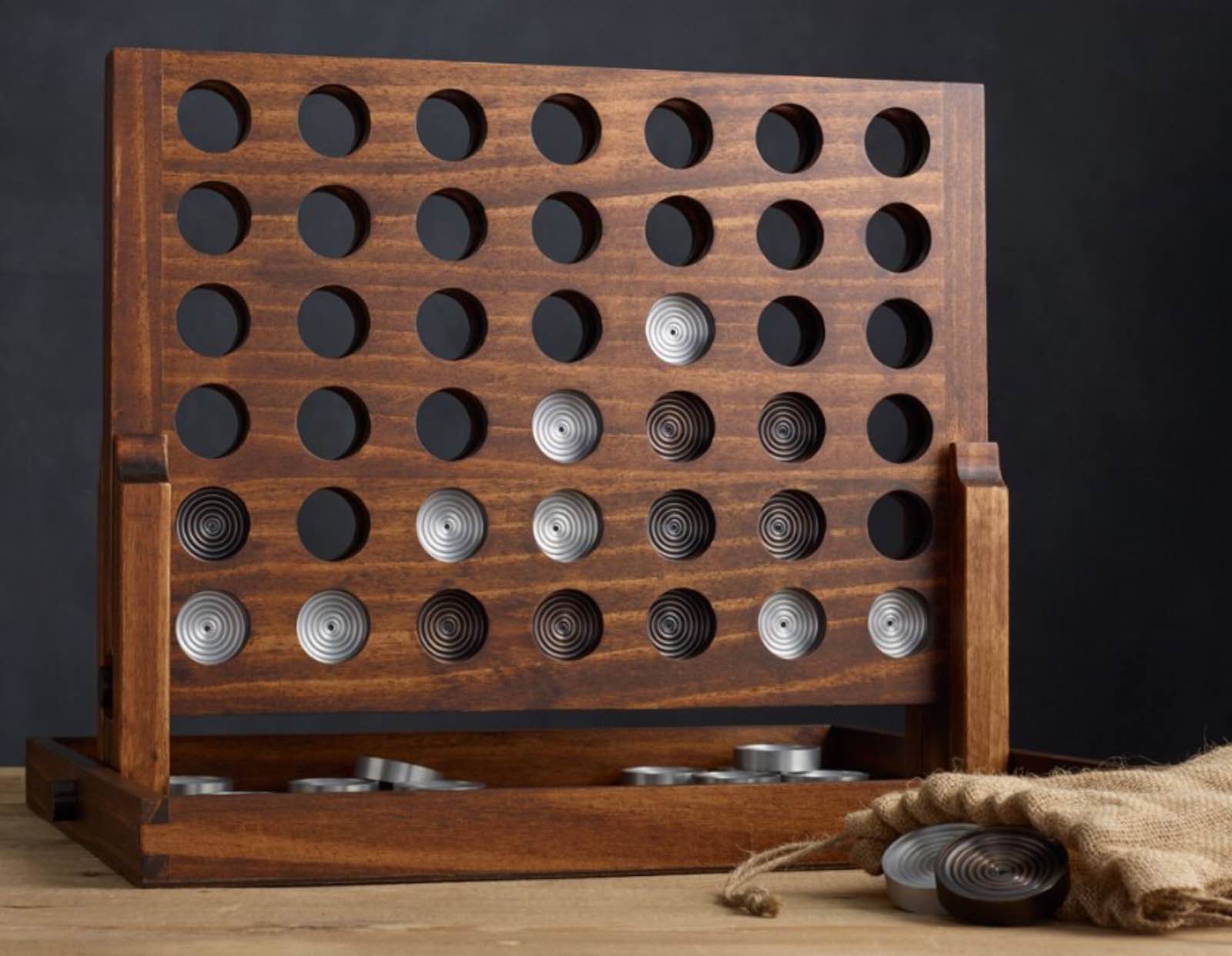 "Four Up" by Restoration Hardware — A Wood-and-Metal Version of "Connect Four"
If you've ever played Hasbro's classic Connect Four game, Restoration Hardware's reimagined version (dubbed "Four Up") is essentially the same but fancier. Rather than using colorful plastic components, the board here is crafted from wood with a vintage natural finish while the pieces are made from aluminum in silver and matte black. They've really done a beautiful job with this.
Get the game for $179 at Restoration Hardware.