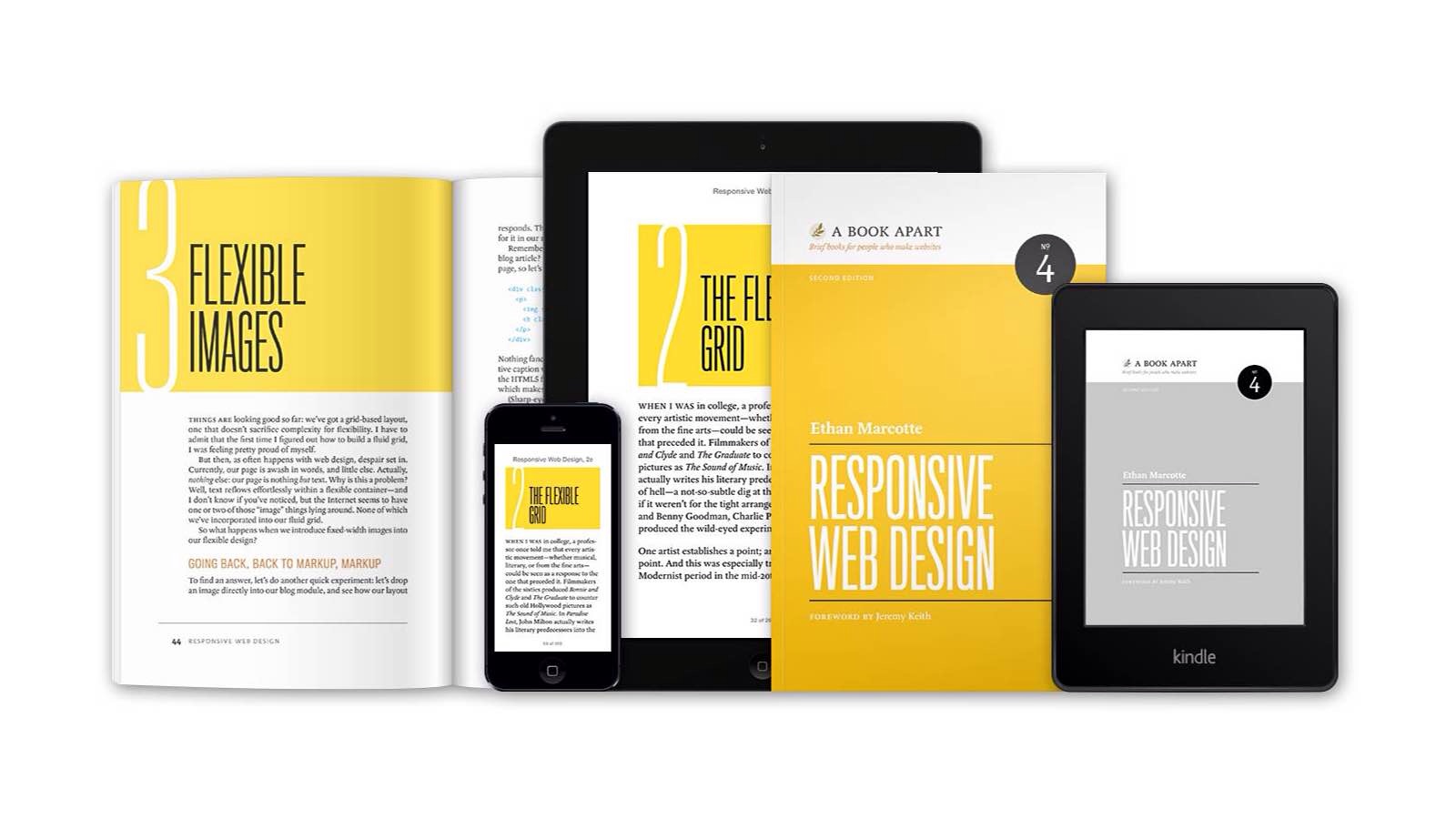 Responsive Web Design, Second Edition
In 2010, Ethan Marcotte wrote an article on something he called responsive web design. Fair to say, it changed the landscape of the web utterly. The next year, he published a book of the same name that is still an invaluable resource to web designers everywhere.
And now, the book has been updated. Say hello to Responsive Web Design, Second Edition. According to the folks at A List Apart, here's what's new:
"Discover new tips and tricks for browser support, take a closer look at solutions for serving images, explore the role of progressive enhancement in web design, find better methods for managing bandwidth, and more. Follow along with the new examples and approaches Ethan has assembled, and dive in to his meticulously revised code samples."
It's available as an ebook ($9), a paperback book ($18 + shipping), or a combination of the two ($22.50 + shipping). Be sure to check out the sample chapter on flexible images.