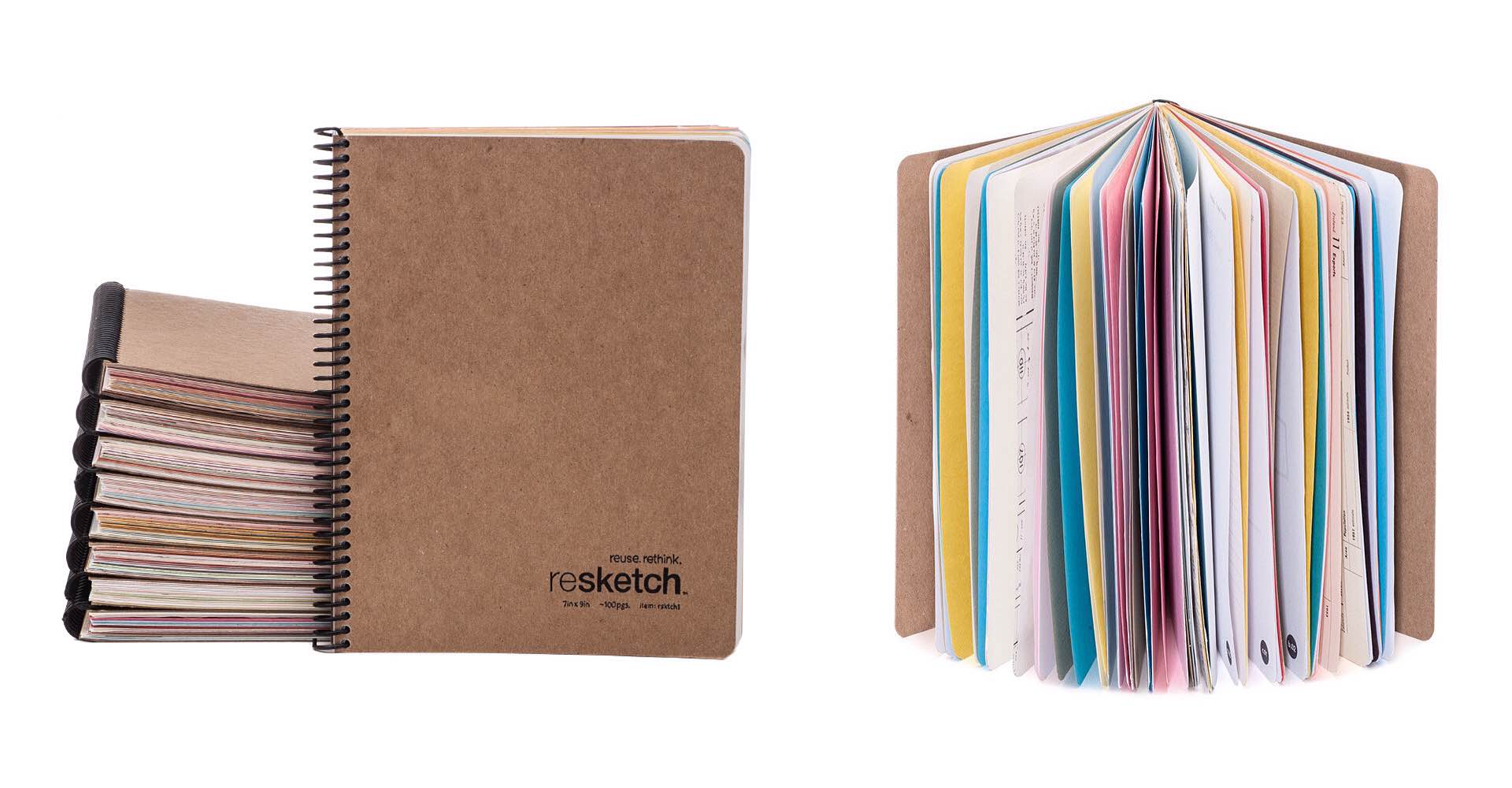 Resketch — Reclaimed Paper Sketchbooks
These eco-friendly Resketch sketchbooks are made from a variety of reclaimed paper and stock types (approx. 80 to 100 pages per book) and bound together with recycled plastic coil.
You never know what kinds of paper will be included in your book—official letterhead, colorful poster board, fancy resume stock, maybe even architectural drawings. By mixing things up so, this sketchbook keeps you on your toes, and there are creative prompts peppered throughout in case you find yourself in a rut.
Get it from The Colossal Shop for $17. A 10-pack is also available for $153.