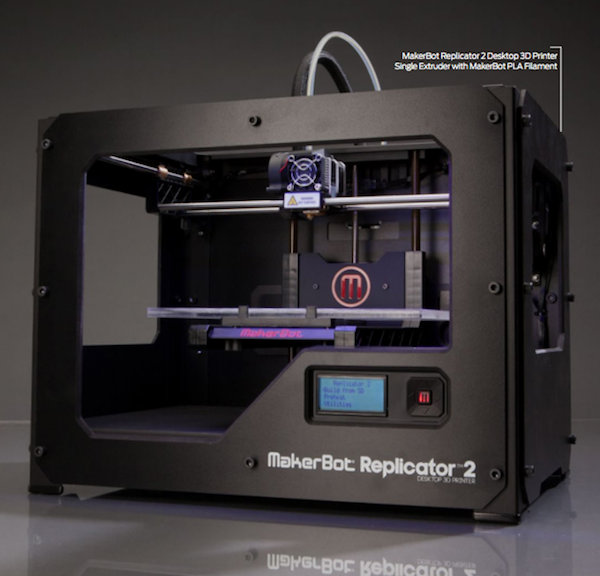 Replicator 2 Desktop 3D Printer
3-D printing is slowly making its way to the desktop, and the Replicator 2 makes creating models in your workshop easier than ever.
With a resolution capability of 100 microns and a 410 cubic inch build volume, the MakerBot Replicator 2 includes a 1 lb spool of Natural PLA filament. It'll run you $2,199.00.