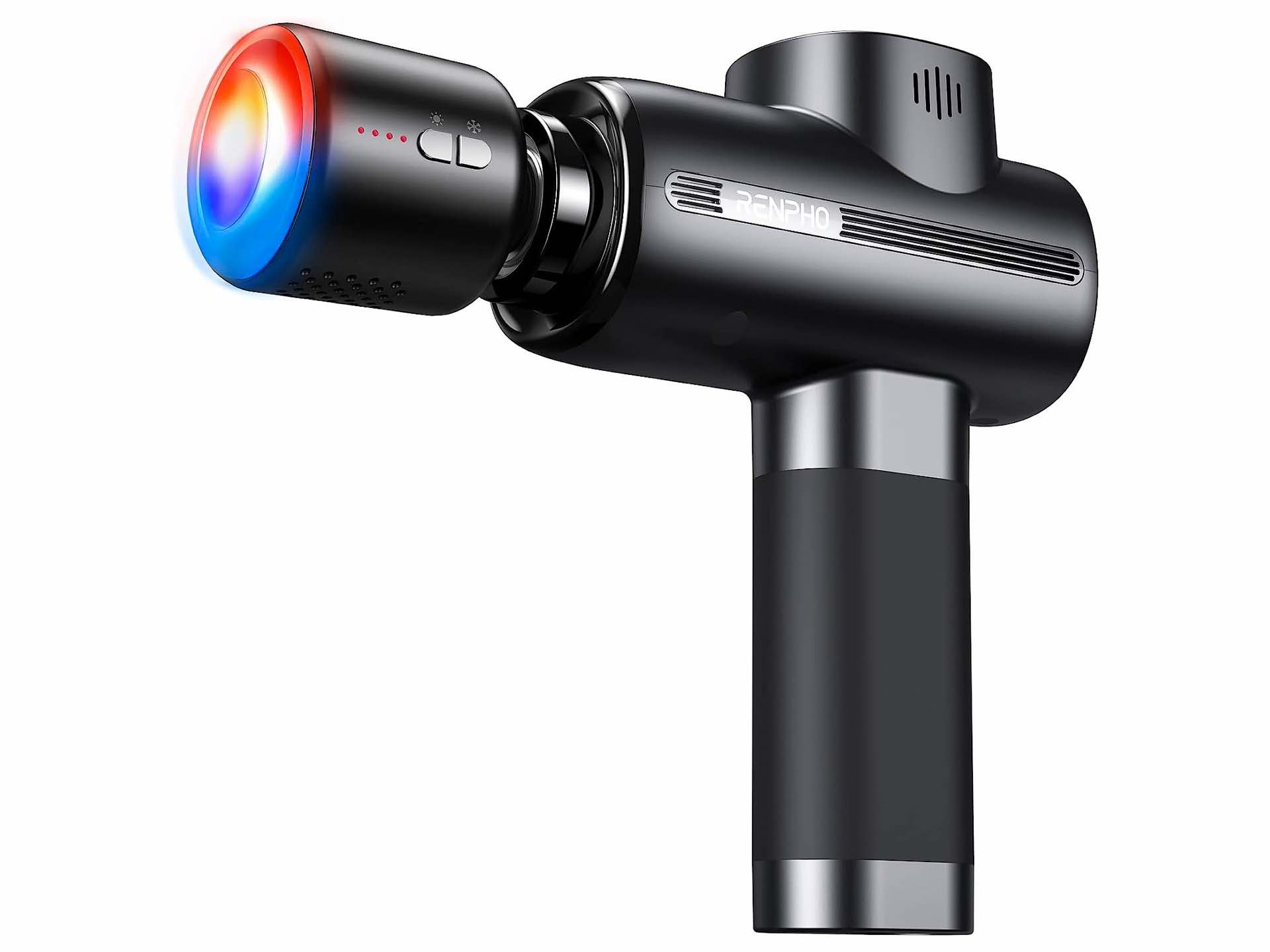 RENPHO Thermacool Massage Gun with Heating & Cooling Head
Whether it's because you sit at a desk all day or you have an intense workout regime, having sore and/or tense muscles is an issue that demands direct attention. We've already recommended a great little massage gun to work out muscle knots, but if you want to go a step further, you can get one with a temperature-controlled head.
That's right, the Thermacool massage gun by RENPHO — or at least one of the heads it comes with — can be heated or cooled for a more therapeutic experience, with four adjustable levels for each of the temperature modes:
Heat range: 99–113°F (37–45°C) — Ideal for waking up muscles before exercise or relieving aches/soreness afterward.
Cool range: 47–61°F (8–16°C) — Ideal for relaxing muscles and reducing swelling/inflamation.
This massage gun actually comes with a few other styles of massage head as well, but the heating/cooling one is really the only one that matters in my opinion. The only thing you have to keep in mind is that it recharges separately from the main body, which is one more thing to manage but is absolutely worth the relief it brings.
Get the RENPHO Thermacool for $88 on Amazon.