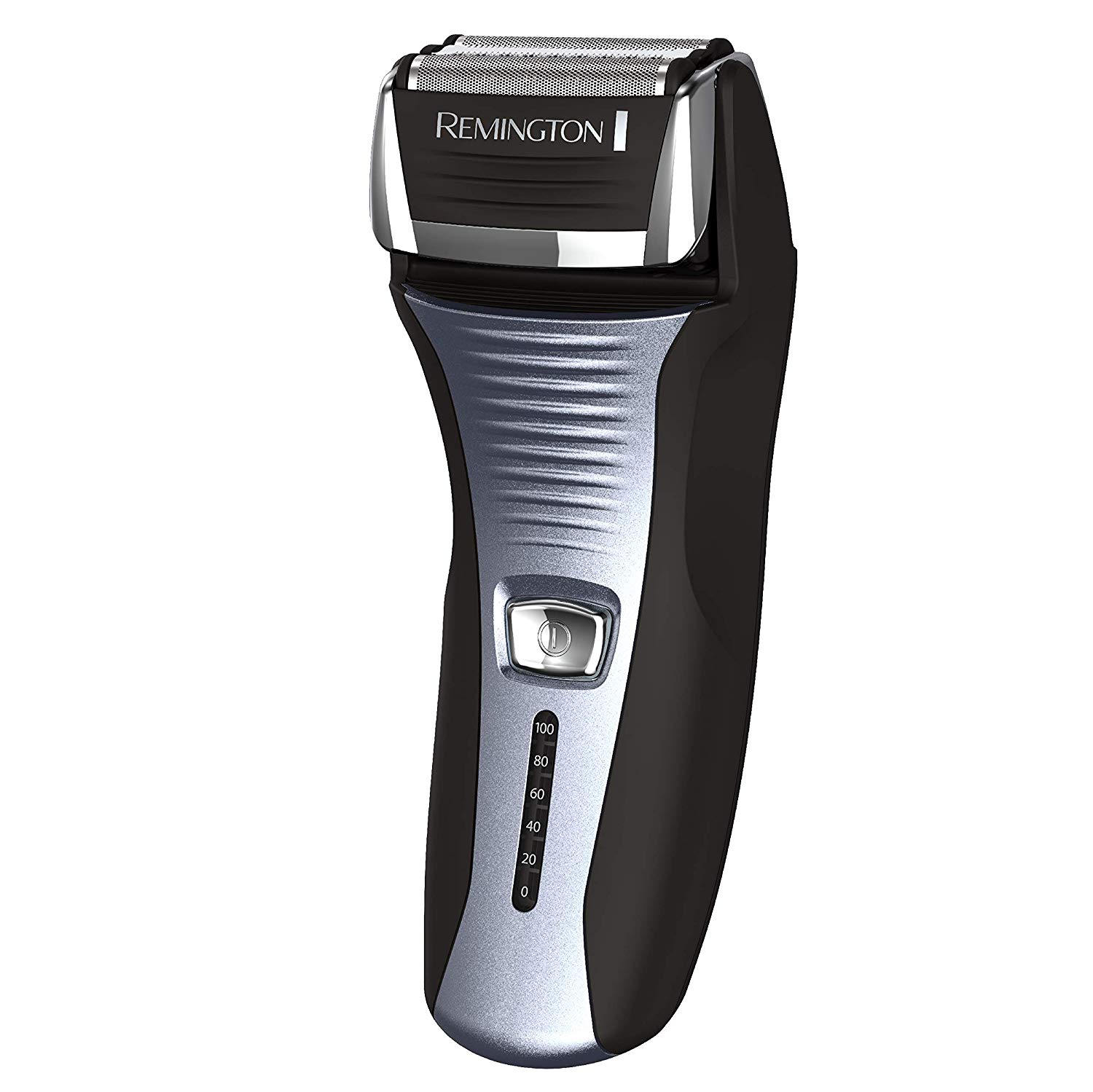 Remington F5-5800 Foil Electric Razor
If you think you need to drop $200 to get yourself a good electric razor, I'm here to tell you that you've been duped by clever marketing. The Remington F5-5800 foil shaver is just $34 as of this writing and is solid and dependable as they come.
In the center of the razor head — which pivots back and forth for getting at tricky contours — is an intercept trimmer that pre-trims longer facial hairs, allowing the two flanking foils to attend to their close-up work. The F5-5800 can be used corded or cordlessly, giving you the flexibility to use it whenever and wherever. When you go cordless, the rechargeable battery gives you up to an hour of shaving time. A pop-up trimmer on the back is for more precise detailing around your beard and sideburns.
When you're done shaving, simply rinse the head under a running faucet. Doesn't get much easier than that. The unit as a whole is not waterproof though, so don't take it into the shower.
Save your money with no regrets by picking up the Remington F5 on Amazon.