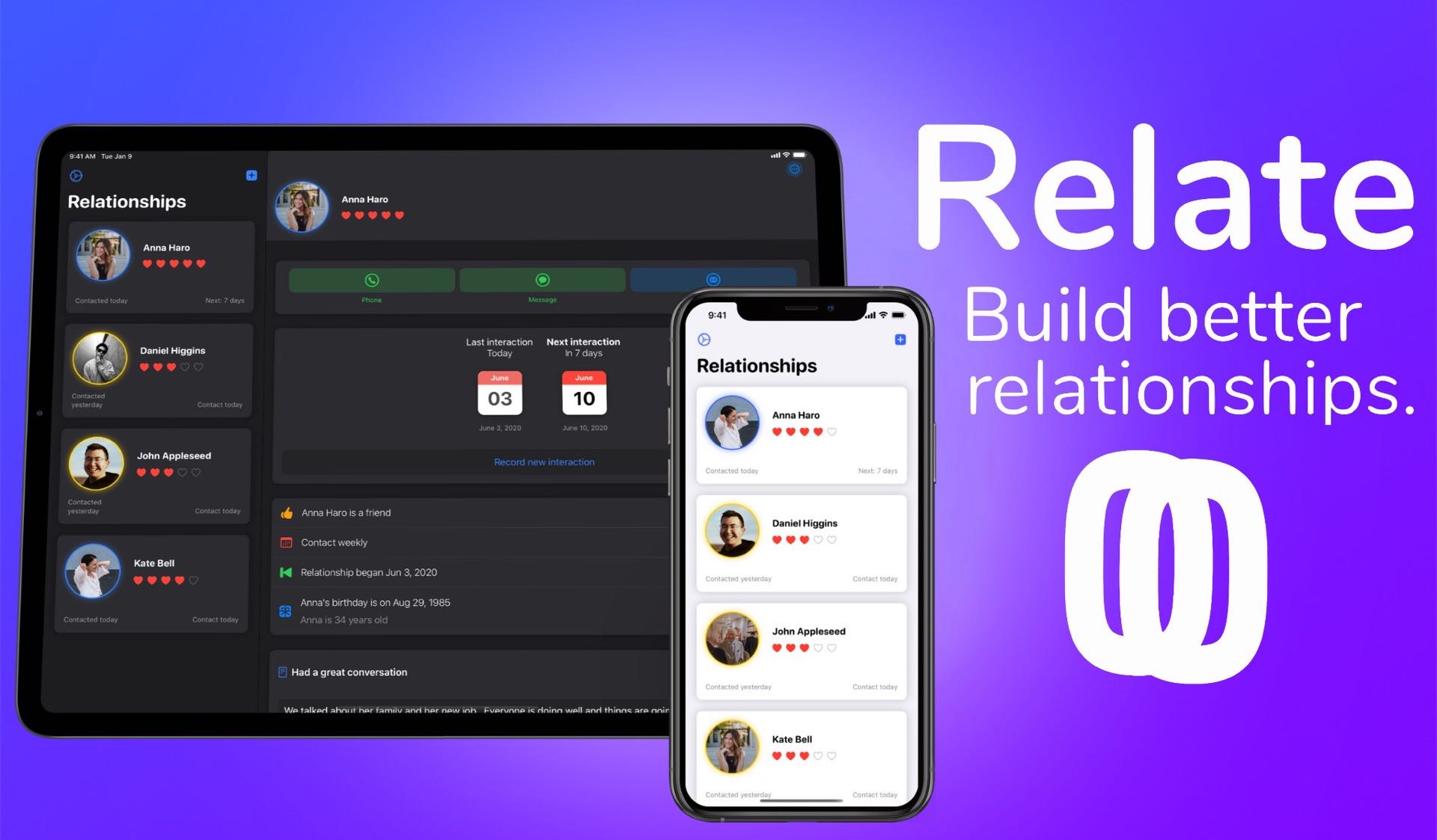 Relate — A New iPhone & iPad App for Relationship Building
Montana-based indie developer Samuel Coe has just released Relate, a new iOS/iPadOS app for building stronger relationships. It's basically tailor-made for people like me who are a little…shall we say, absent-minded when it comes to making and maintaining connections with people.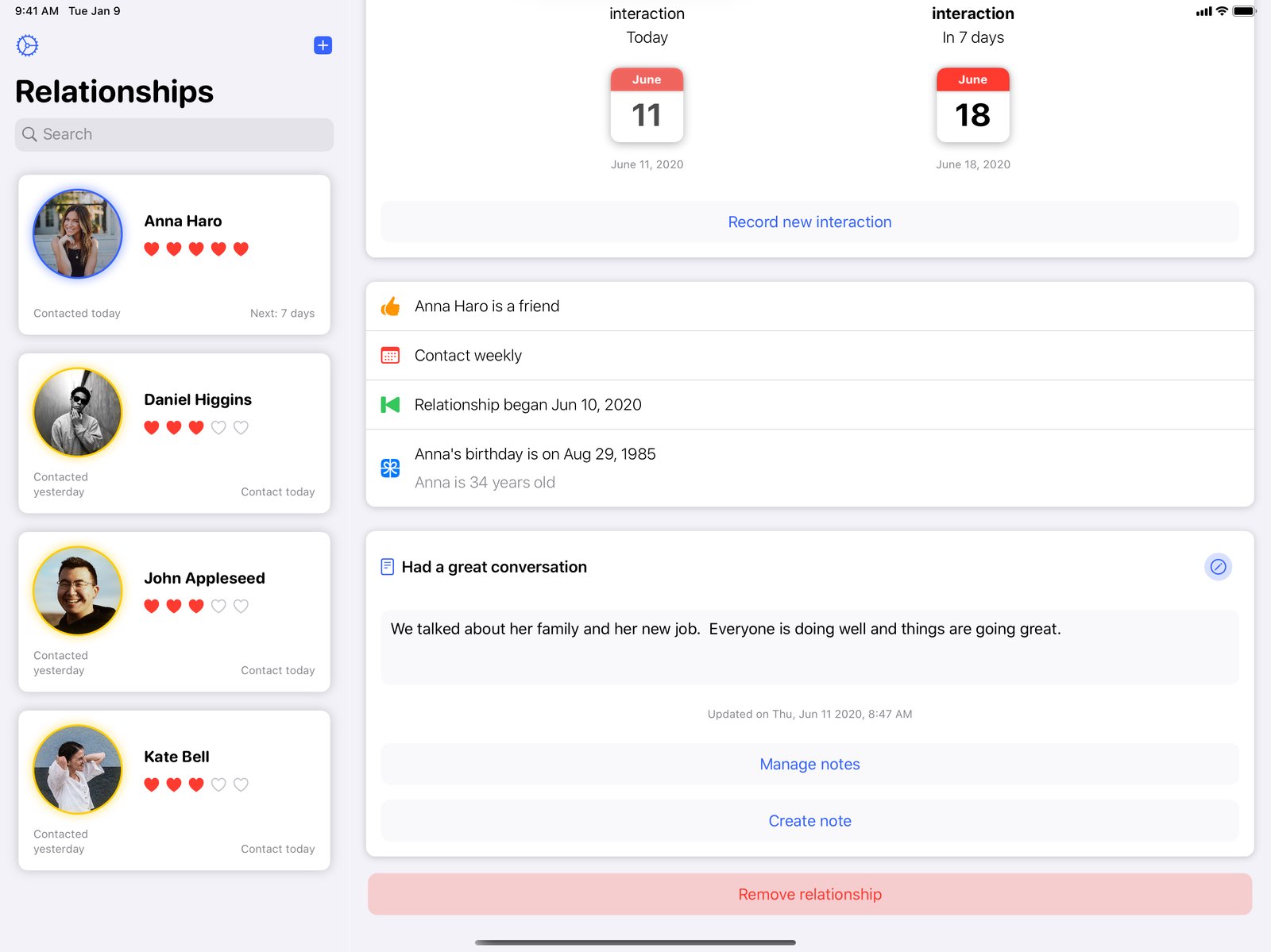 Essentially, Relate lets you create relationship "profiles" for the people you care about, where you can fill in details about each person (birthdays, etc) and make notes about interactions and important moments you've had with them (or would like to have later). You can also set up alerts that remind you to keep in touch, because goodness knows I'm terrible at that. Ask anyone in my family, they'll tell you.
In a blog post about the app's release, Coe writes:
The inspiration behind Relate comes from my own admitted failures in communication. I care deeply about the people in my life, but I also have a very busy mind and, like many of us today, an overly busy life. I'm a husband, father, employee, etc… I spend the majority of my day in moments or situations that don't exactly facilitate starting a meaningful conversation with somebody I'm thinking about— let alone giving them a call.

So often a person crosses my mind and I think "I really need to get in touch with them and see how they're doing" and I almost always follow it up with an earnest "I'll do that tonight". I rarely do. I leave work (these days, I just walk out of a room), spend time with my kids, eat dinner, get kids in bed, spend time with my wife, and all thoughts of the outside world are lost. I wanted to make something to hold me more accountable upfront— remind me at a pre-determined time of day and don't stop reminding me until I do the thing.
For the more socially adept among us, this app probably sounds a little weird or even creepy. If so, you're lucky to be good at this sort of thing. The rest of us, however, will be glad to have a little help in this arena — which, that's kind of why we have technology in the first place, isn't it?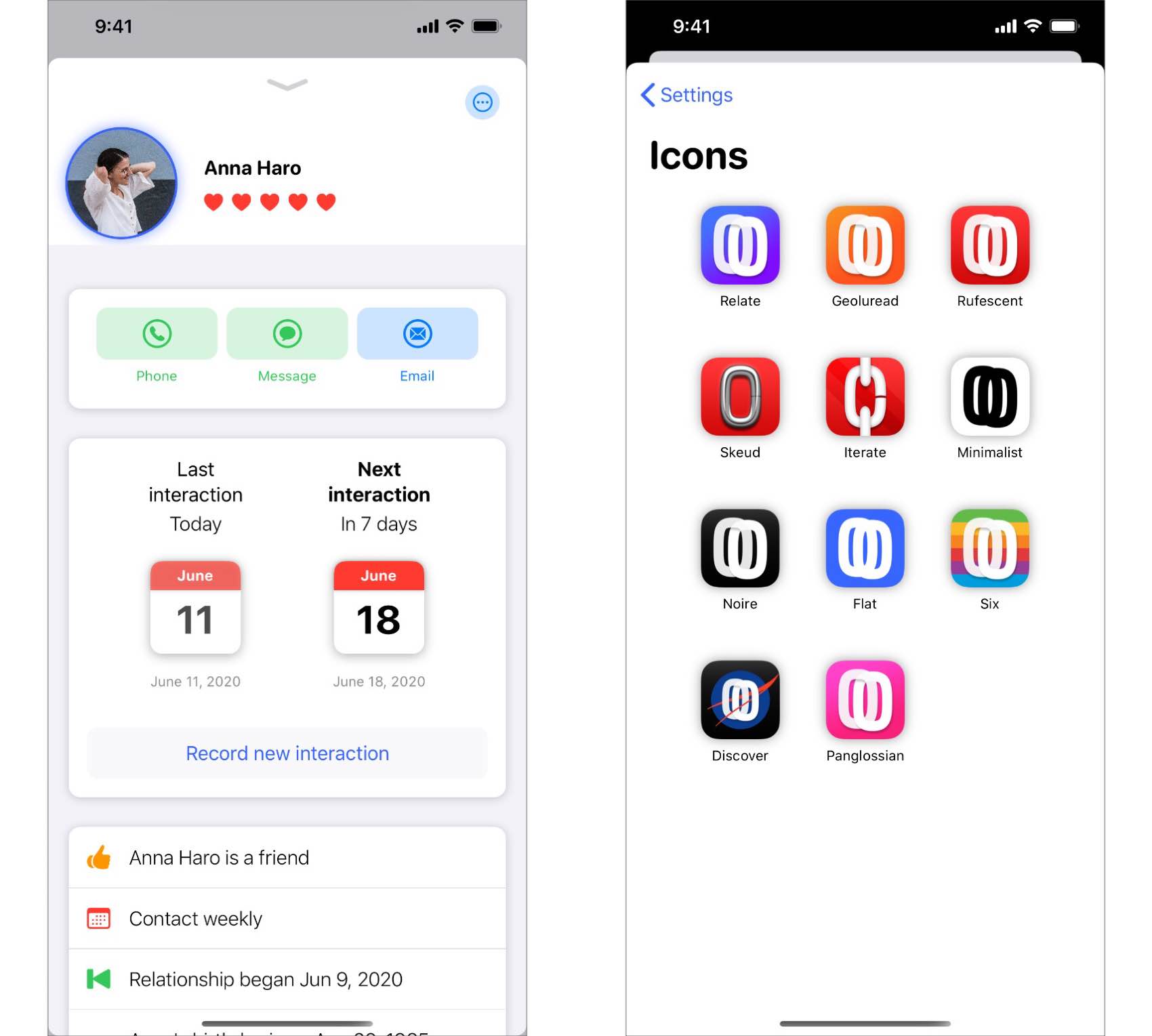 Relate is free to download and by default allows you to save up to five relationships. If you pay to unlock the app's full feature set — $1.50 a month, $9 a year, or $25 for a lifetime unlock — you of course get unlimited relationships, along with alternate app icons and persistent notifications.