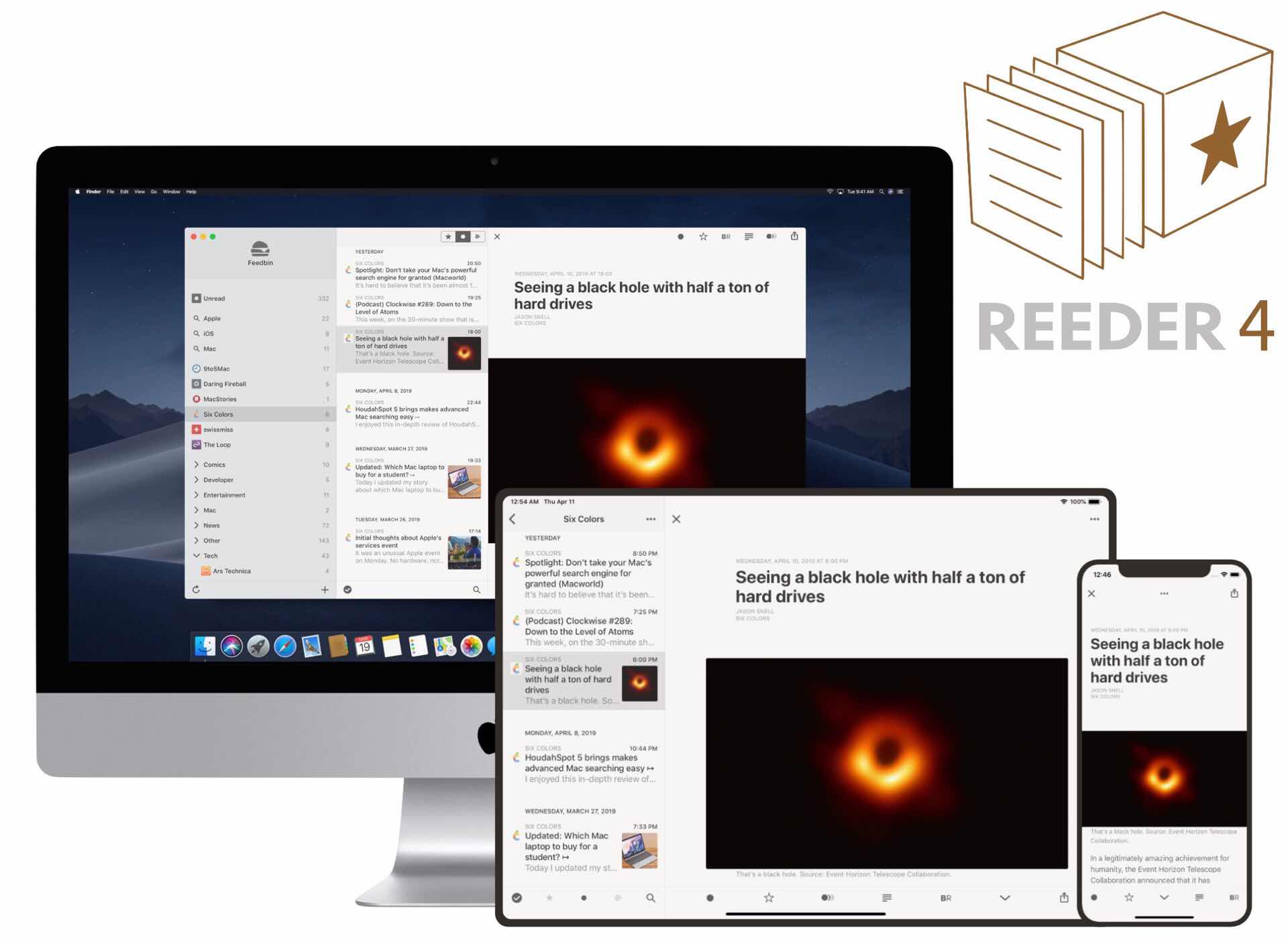 Silvio Rizzi Releases Reeder 4 for Mac and iOS
After a year and a half without updates, version 3 of Silvio Rizzi's popular Reeder RSS app has been scrapped in favor of the all-new Reeder 4 for Mac and for iOS. Both of the new versions have been built from the ground up and share the same code base, so they share pretty much all the same additions:
The new Bionic Reading mode
An in-app Read Later service which syncs with iCloud
Image previews in the articles list (finally)
Search (on iOS version)
Much improved article viewer
More layout options — On the Mac, this includes automatic layout depending on window size
Improved reader view
The iOS version in particular also now includes a search feature and more keyboard shortcuts to match the ones of the Mac app. Both apps come complete with more stability overall, new animations for added personality, and a new automatic dark mode.
All your favorite RSS and "read later" services are still supported too:
Feed Wrangler
Feedbin
Instapaper
NewsBlur
Feedly
FeedHQ
The Old Reader
Inoreader
BazQux Reader
Grab Reeder 4 from the Mac App Store ($10) and/or the iOS App Store ($5).