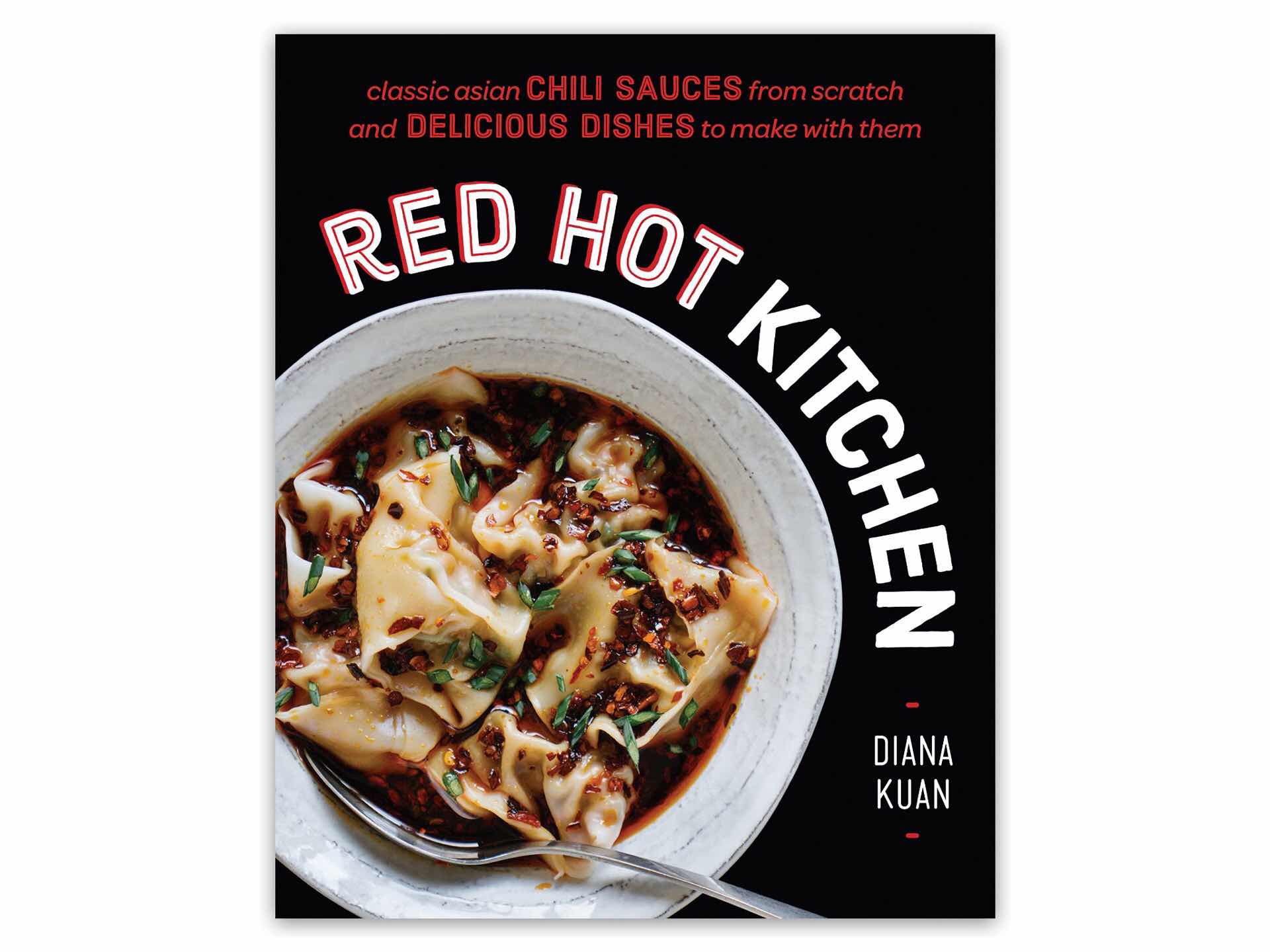 'Red Hot Kitchen' by Diana Kuan
As someone with a perhaps unhealthy appreciation for sriracha sauce and spicy Asian dishes in general, my interest was immediately piqued upon hearing of Diana Kuan's second cookbook, Red Hot Kitchen: Classic Asian Chili Sauces from Scratch and Delicious Dishes to Make With Them.
Released a couple months ago, this book dives into the fiery world of DIY Asian chili sauces:
From Thai Sriracha to Indonesian sambal to Korean gochujang and other fiery favorites, Asian chili sauces have become staples in restaurants and homes across America. They add a palate-pleasing subtle kick or a scorching burn to the stir-fries, appetizers, and noodle dishes so many people love. But until now, these tantalizing flavors haven't been easy to recreate at home with fresh, all-natural ingredients.
Not only will you be learning how to easily make 9 of the most flavorful sauces of your life — including the life-changing XO sauce, which New York Times food writer Sam Sifton calls "the truth" and a "fish-pong-fiery umami bomb that elevates all that it touches" — you'll also be getting over 100 enticing and easy-to-follow companion dishes for those sauces, including noodles (duh), chicken stir-fries, steamed fish, veggies, a flatbread pizza, and more.
Once you've made the sauces, the sky's the limit on what you can do with them. Throw them on rice; scramble eggs with them; add some to your late-night ramen; roast veggies in one sauce; bake nachos with another. You could also try pairing the sauces with recipes from Double Awesome Chinese Cooking for good measure.
This is one cookbook that will set both your imagination and your tastebuds alight. Pro-tip: Get yourself some Mason jars to store the sauces in, because you'll be coming back to them time and time again.
Get the cookbook in these formats: