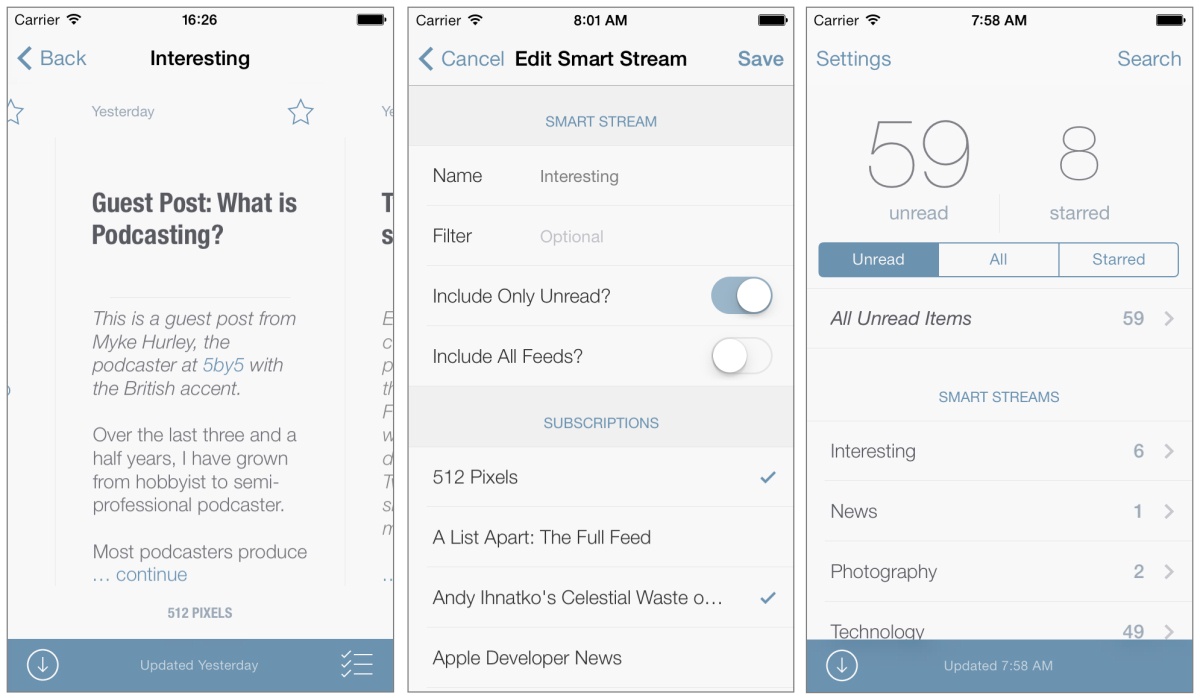 Reconnaissance for iPhone
Reconnaissance for iPhone is a new RSS app that ties into your Feed Wrangler account. It's the first iOS app I've seen designed specifically for Feed Wrangler outside of the official app, and it looks very nice. Actually, it just pushed out a redesign yesterday, which is what you see in the screenshots above.
Reconnaissance integrates a little more deeply with Feed Wrangler than apps like Reeder, the major benefit being that you can actually edit your smart streams just like you can on the Feed Wrangler website. If you're a Feed Wrangler devotee, this is an app worth checking out.