Razer "Kishi V2" Mobile Gaming Controller for Android
We don't put a whole lot of focus on Android-specific stuff around here at Blanc Media, seeing as our whole team is a bunch of Apple nerds through and through. However, we also know Android users make up the vast majority of the global smartphone market, and just as there's a pretty healthy iOS gaming ecosystem, Android has its own fanbase of diehard gamers — and a larger one, at that.
That's why today we're pointing out the new "V2" release of Razer's Kishi controller, currently available only for USB-C Android phones (with an iOS/Lightning version slated for release in Fall 2022).
Like the original version, the Kishi V2 brings console-class gaming to your smartphone, but they've made some improvements to the overall design and feel, featuring…
Cutting-edge tactile microswitch buttons and an improved D-pad with mechanical clicks, all brought over from their own Wolverine V2 console controller.
A new dedicated Share button for capturing stills or recording game footage that can be shared elsewhere.
Dual multifunction buttons (each one placed next to a respective shoulder trigger) that can be programmed with macros that replicate other buttons on the controller so you never have to take your thumb off the right analog joystick to access ABXY functionality. Perfect for you more competitive gamers out there.
A more stable and snug-fitting 'bridge' behind your phone, which happens to offer compatibility with more devices than the old Kishi.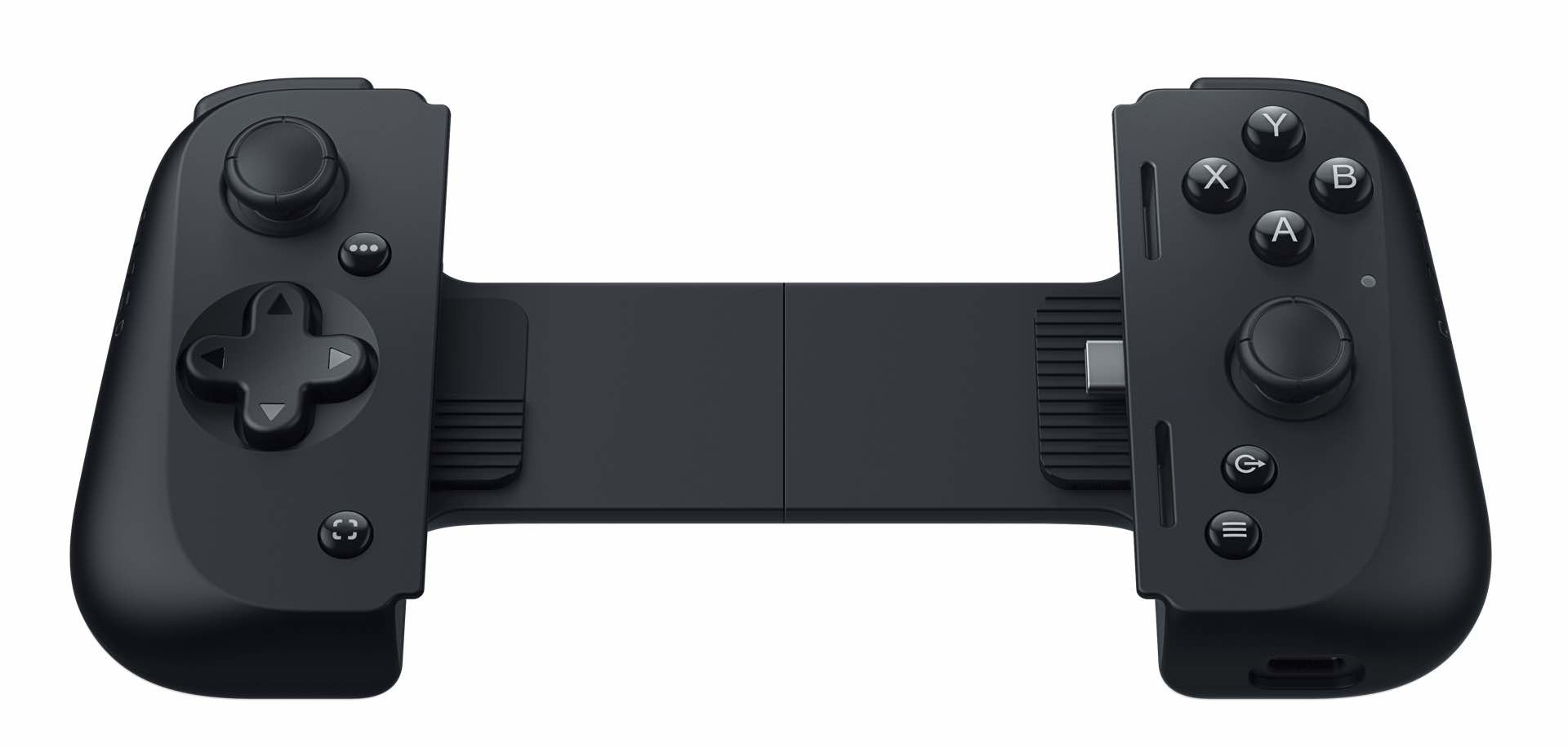 Essentially, every component of the V2 is an evolution over the previous model. Get yours for $100 on Amazon and try it for yourself!