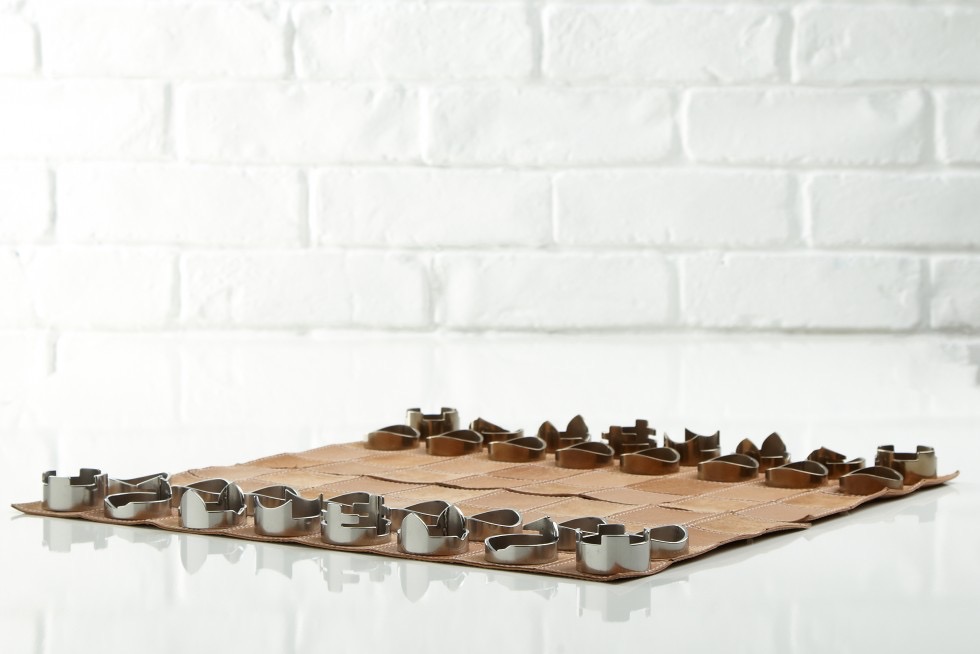 Raw Studio Portable Leather & Steel Chess Set
This portable chess set by designer Nick Rawcliffe of Raw Studio is one luxurious way to play the classic game on the go.
The board is hand cut and sewn from Italian leather, with the square tiles alternating between the suede and skin sides of the same hide for a difference in both color and tactile feel. The gorgeous game pieces themselves are made from stainless steel and have been heat-treated and hand-polished in order to create their different colors.
When you're done playing, roll up each half of the board and slip the interlocking game pieces along the tubes for easy storage. The whole set can be displayed in a preservation-grade box made by third-generation box makers in London, using Victorian-age machinery. Or, you can simply stow the rolls in your luggage for easy travel.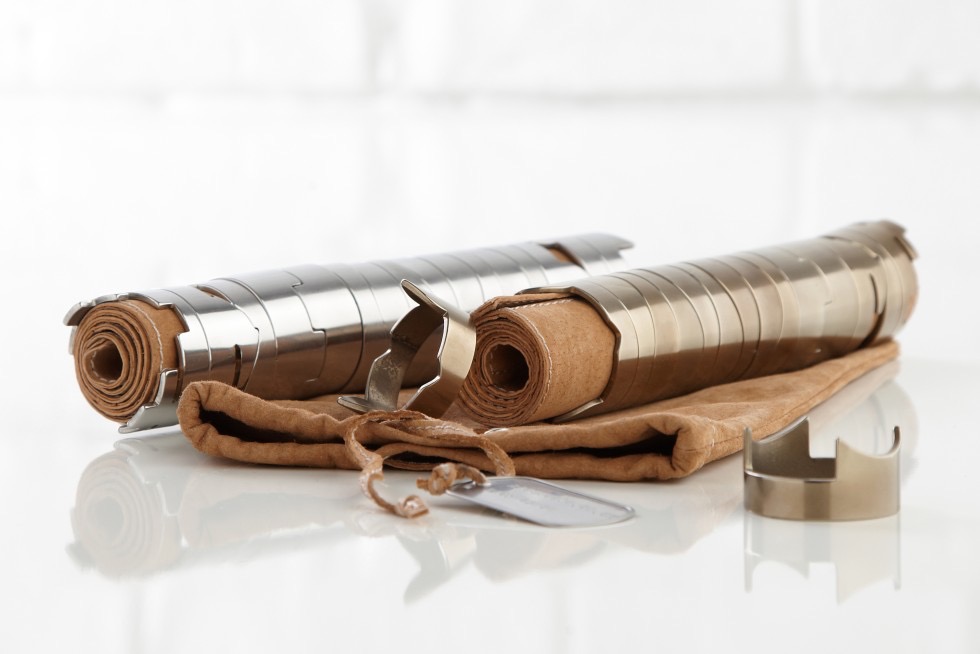 Get the set for £395 at Raw Studio, which as of this writing (December 21st, 2015) amounts to about $589 USD.