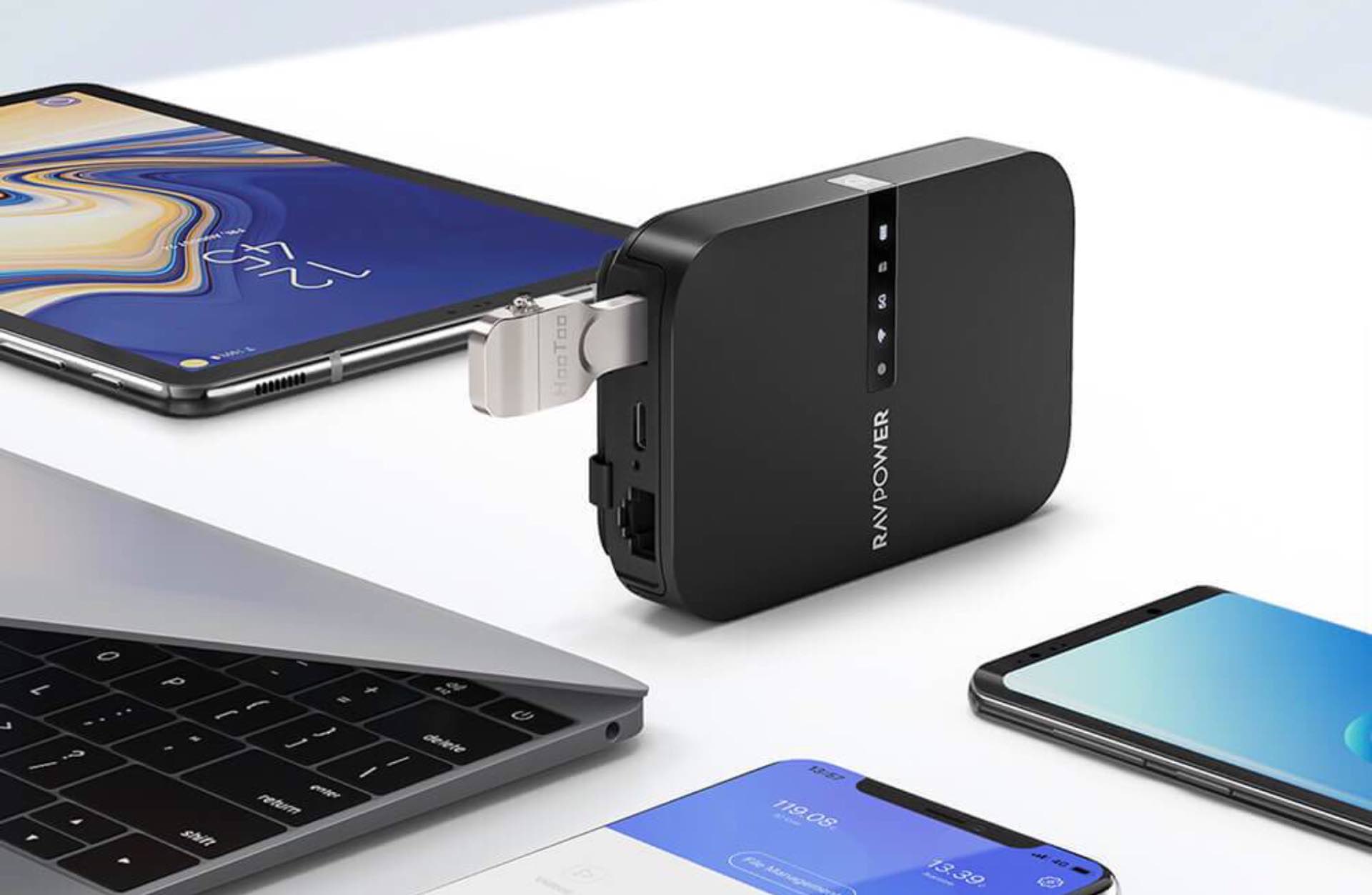 RAVPower FileHub AC750 Travel Router
RAVPower's FileHub Travel Router is something of a Swiss Army Gadget. (Is that a trademarked term? I hope not.) It combines three devices into one:
Portable Wi-Fi router: Connect this little device to an existing wired network (like in a hotel room) and you've instantly got a wireless access point that can be shared by up to five devices. It offers speeds up to 300Mbps on the 2.4GHz band and up to 433Mbps on 5GHz, with options for AP (Access Point) mode, bridge mode, and regular router mode.
Wireless file hub: This is where the router's name comes from. Attach both an SD card and an external HDD or flash drive, and you can very quickly transfer files between the two, or between one of those things and your personal devices (essentially a shared external drive).
External power bank: With a 6,700mAh rechargeable battery capacity, the FileHub can fully charge most smartphones once or twice. Great to have in a pinch.
On top of all that functionality, you can also use the FileHub as a mini media server that seamlessly serves up DLNA movie files once you've plugged in something like a Google Chromecast, Roku Streaming Stick, or Fire TV Stick.
Get this cleverly versatile travel router for $56 on Amazon.