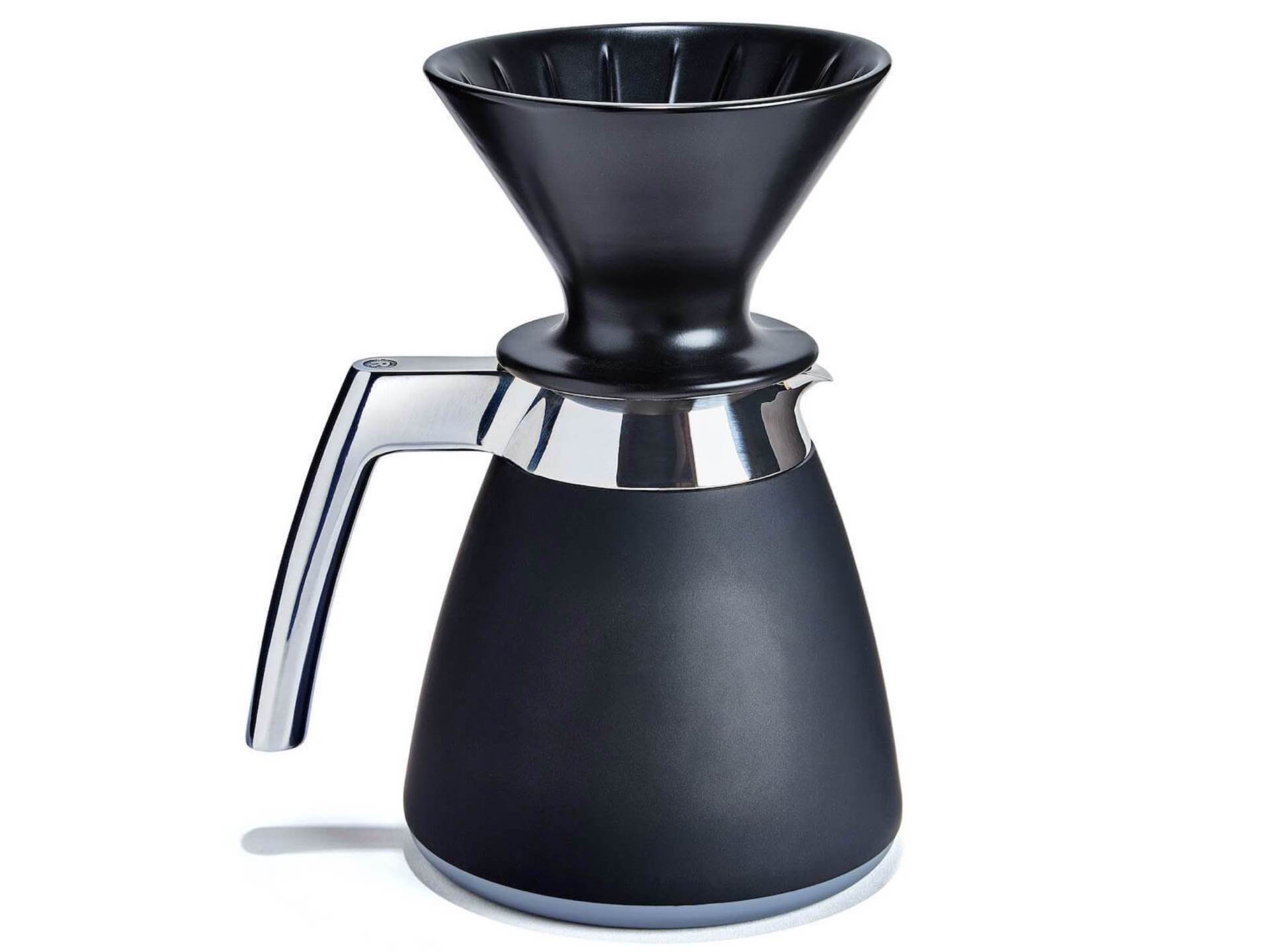 Ratio Eight Thermal Carafe & Porcelain Pour-Over Dripper
The best thermal carafe I've ever seen.


★ John Gruber, Daring Fireball
Ratio's double-walled stainless steel Eight Thermal Carafe + Dripper is primarily designed to be used with their own Eight and Six coffee machines, replacing the Chemex-like glass carafe that comes with either one. However, you can also use it as a standalone serving vessel for coffee or tea. Either way, it keeps the inner contents hot for up to 90 minutes after brewing, so you have time to sip and enjoy without feeling rushed to finish the whole batch at once.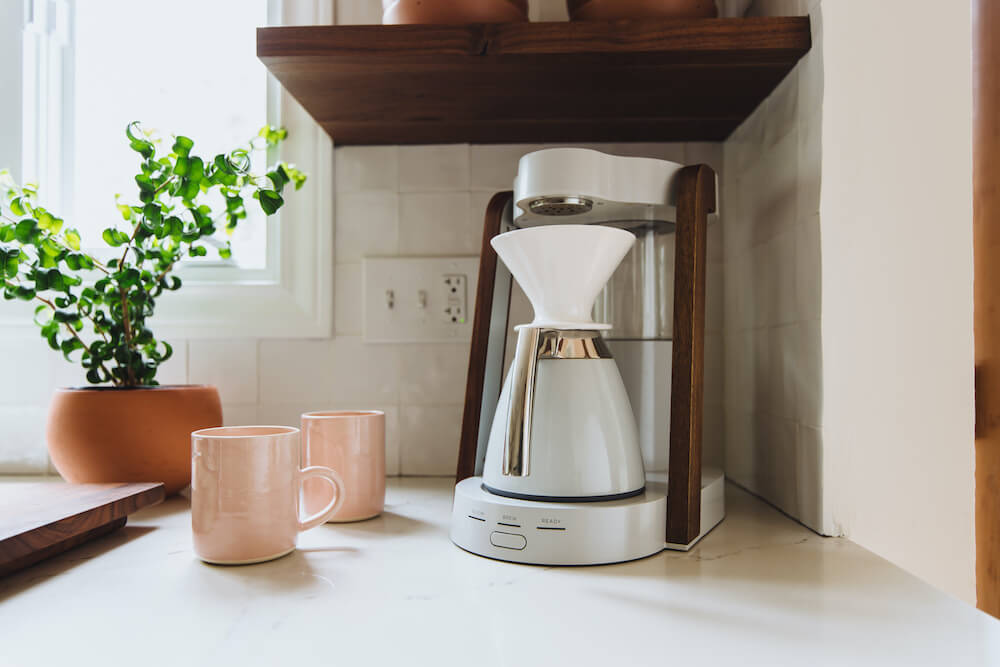 The carafe has a nice sturdy weight to it and a thick rounded stainless steel handle, so it certainly feels great in the hand. And there's no denying it's a sleek and attractive object worth displaying on your countertop. The fact that it comes with a ceramic dripper cone is simply the cherry on top.
As of September 4th, 2021, the Eight Thermal Carafe is on back-order but should begin shipping again in mid-October. Order yours for $125 (in one of four colors) to ensure you get one as soon as possible.