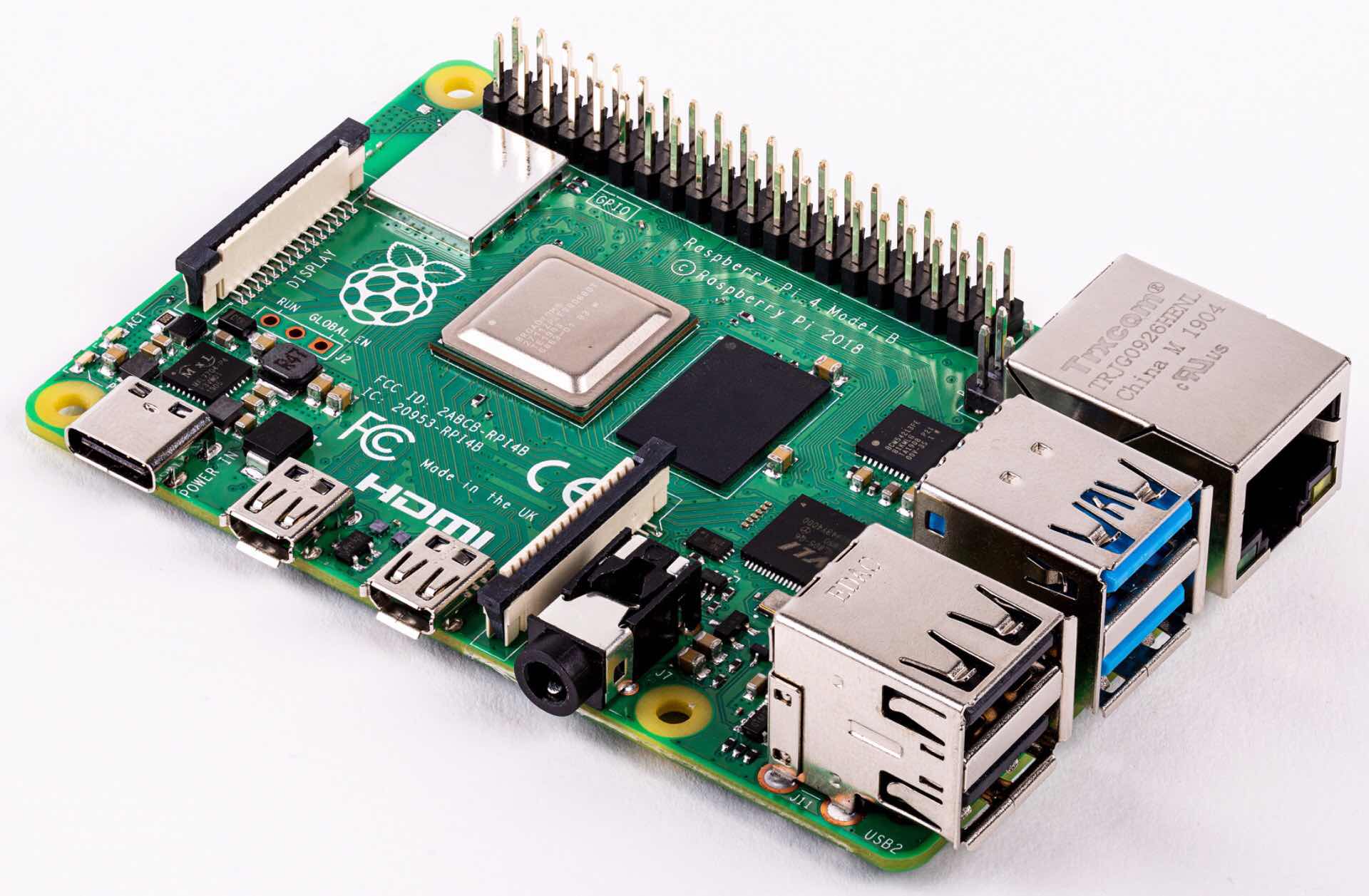 The Raspberry Pi 4 Basic Kit by CanaKit
About a month ago, the geek web got a pleasant surprise with the announcement of the Raspberry Pi 4 mini computer, which wasn't expected to be released until 2020. This version comes with enough upgrades that it can finally be considered a budget PC option, and one that can still fit in your pocket:
This is a comprehensive upgrade, touching almost every element of the platform. For the first time we provide a PC-like level of performance for most users, while retaining the interfacing capabilities and hackability of the classic Raspberry Pi line.

[…]

At first glance, the Raspberry Pi 4 board looks very similar to our previous $35 products, all the way back to 2014's Raspberry Pi 1B+. [James Adams, Director of Hardware] worked hard to keep it this way, but for the first time he has made a small number of essential tweaks to the form factor to accommodate new features.
Here are the spec highlights so you can see the leaps and bounds it's improved over its predecessor, the Pi 3 Model B+:
1.5GHz (up from 1.4Ghz) quad-core 64-bit ARM Cortex-A72 CPU
Up to 4GB of RAM
Full-throughput gigabit ethernet (no more USB throttling!)
Dual-band 802.11ac Wi-Fi
Bluetooth 5.0 (up from 4.2)
Two USB 3.0 and two USB 2.0 ports (up from four 2.0 ports)
Dual monitor support via two micro-HDMI ports, at resolutions up to 4K @ 30fps, or a single 4K monitor @ 60fps next to a 1080p monitor
VideoCore VI graphics, supporting OpenGL ES 3.x
4Kp60 hardware decode of HEVC video
Backwards compatibility with previous Raspberry Pi models
There are currently a few ways to buy the Raspberry Pi 4 on Amazon:
The Basic Kit (includes USB-C power supply, CanaKit USB-C on/off power switch, and three aluminum heat sinks):

With the official case (pictured above) and power supply, plus a 6-foot micro-HDMI to HDMI cable:

Just the Pi 4 with heat sinks and a micro-USB to USB-C converter: