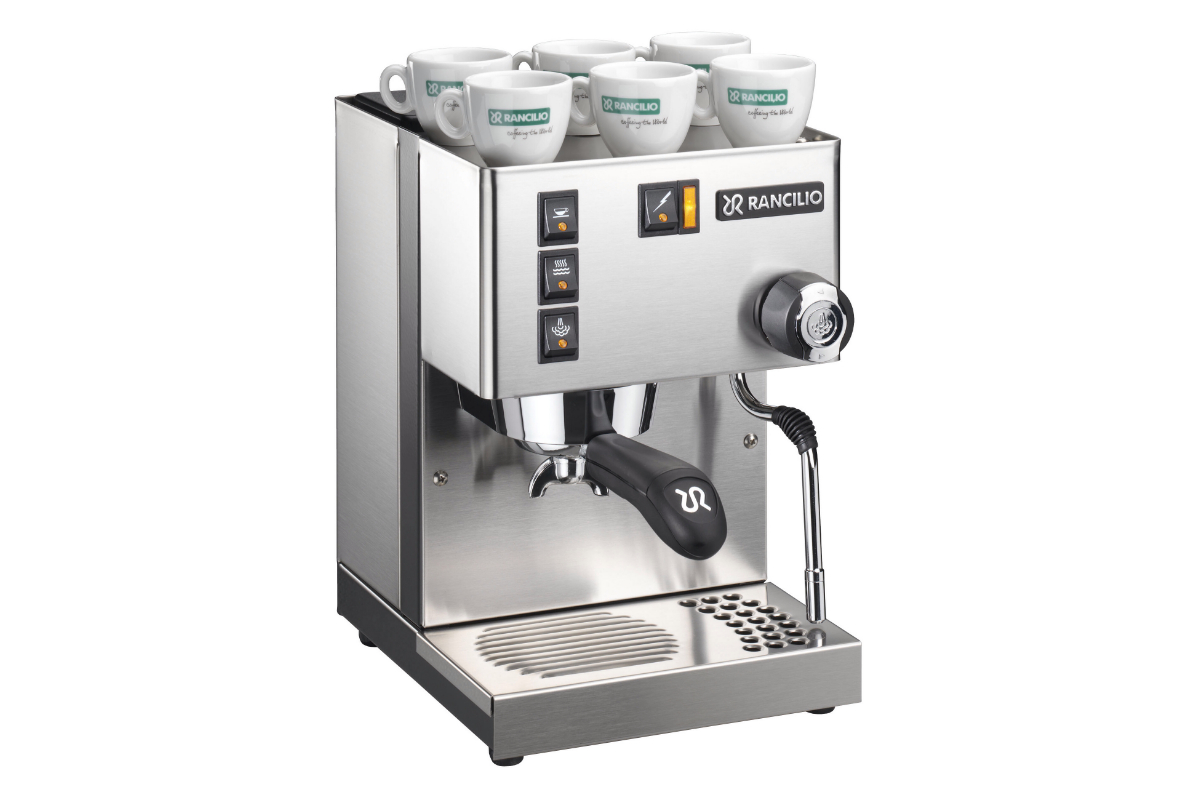 Rancilio Silvia V3 Espresso Machine
For serious coffee fanatics, having an espresso machine at home can certainly be an expensive affair. Most of us aren't world champion baristas though, and prefer not to break the bank to get our fix.
The Rancilio Silvia V3 is a commerical-grade machine that, in the right hands, will brew espresso on par with what you'd get at your favorite local coffee shop (emphasis on local; I'm not talking Starbucks here). It's not a fancy-looking machine, but under its simple, stainless steel exterior is a quality piece of equipment.
The Silvia V3's boiler is forged from marine-grade brass, and it sports a chrome-plated brass group head and portafilter. The front-panel knob—which controls the steam wand—makes it easy* to create silky micro-foam for cappuccinos and macchiatos. The entire contraption is held together with a sturdy iron frame that won't fall apart in a year. This is a machine built to last, and is highly regarded in the home brewing community.
The Rancilio Silvia V3 is $690 on Amazon, a far sight cheaper than most home models but with comparable build quality.
* One thing to keep in mind: this is a single-boiler machine, so you won't be able to brew espresso and steam milk at the same time. I would recommend always steaming your milk before pulling shots. That's just the cost of having a relatively affordable machine.