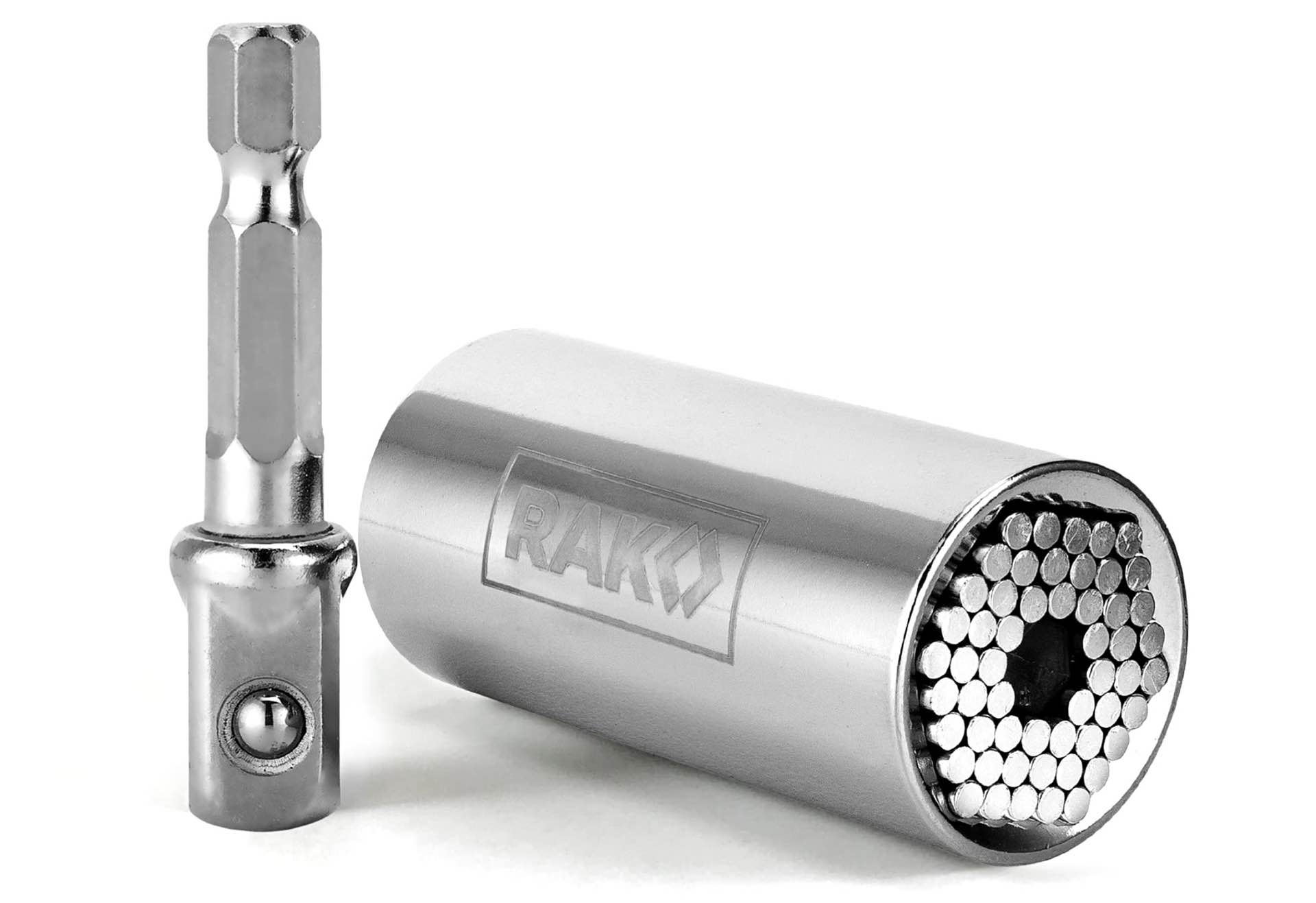 RAK Universal Socket Tool
When you're in the middle of a complicated building/repair project, one of the more annoying little things that tends to up is having to keep track of the various socket sizes needed for the job. There are specialty tools designed to get around this problem, like this 48-in-1 wrench we wrote about last March.
Another way to solve the problem is with a universal socket tool like this one from the brilliant minds at RAK. It's a single socket that self-adjusts to a wide variety of fastener sizes/shapes on the first try, thanks to the 54 spring-loaded steel pins inside the tip. It's kind of like a pin art toy in tool form.
This one socket can grip onto bolts, hex nuts, wingnuts, screws, hooks, and other odd-shaped fastener heads, in sizes ranging between ¼" to ¾" (standard) or 7mm to 19mm (metric), all without ever having to swap out socket heads.
It also comes with an adapter that lets you attach it onto your existing power drill: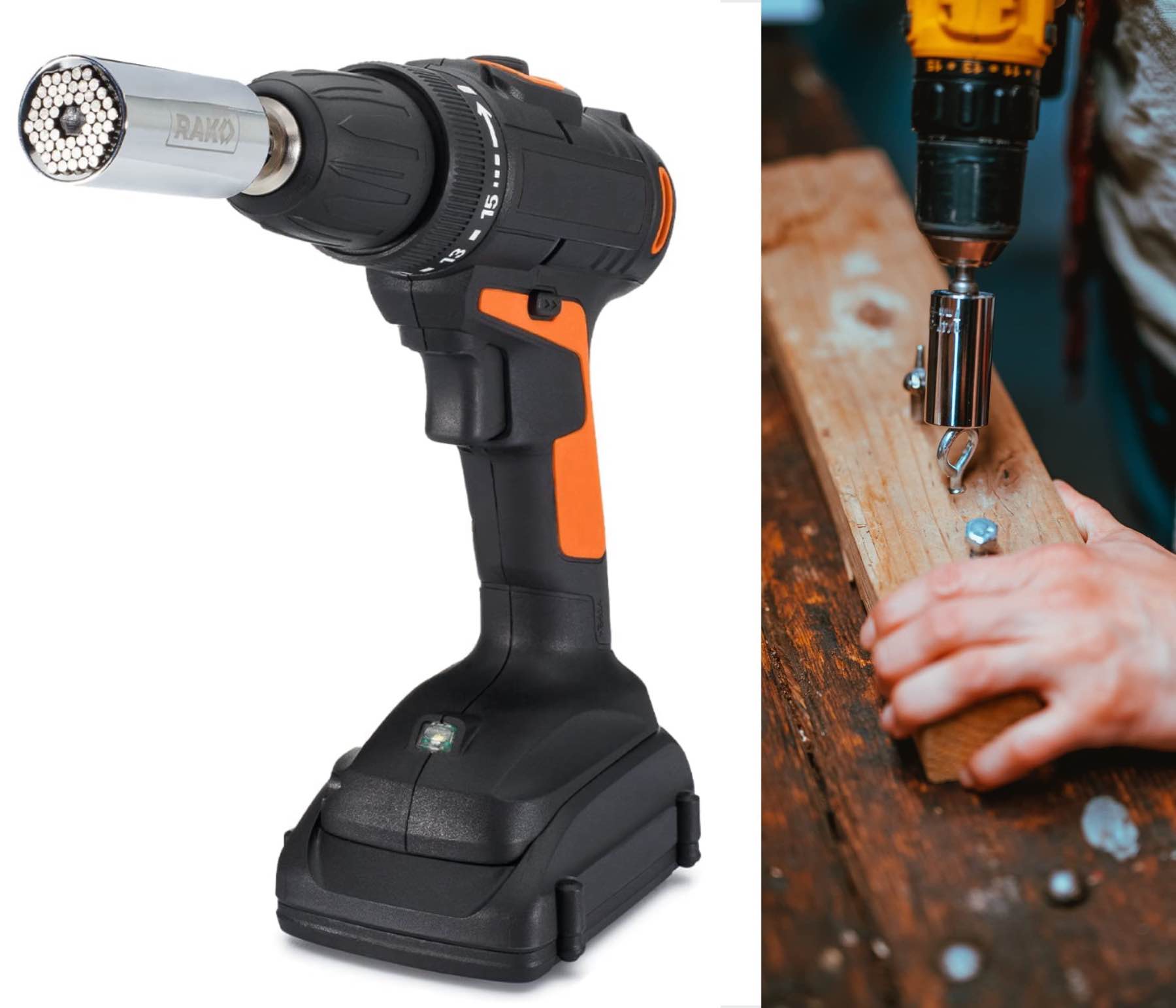 Get this handy universal socket + drill adapter set for $13 on Amazon.