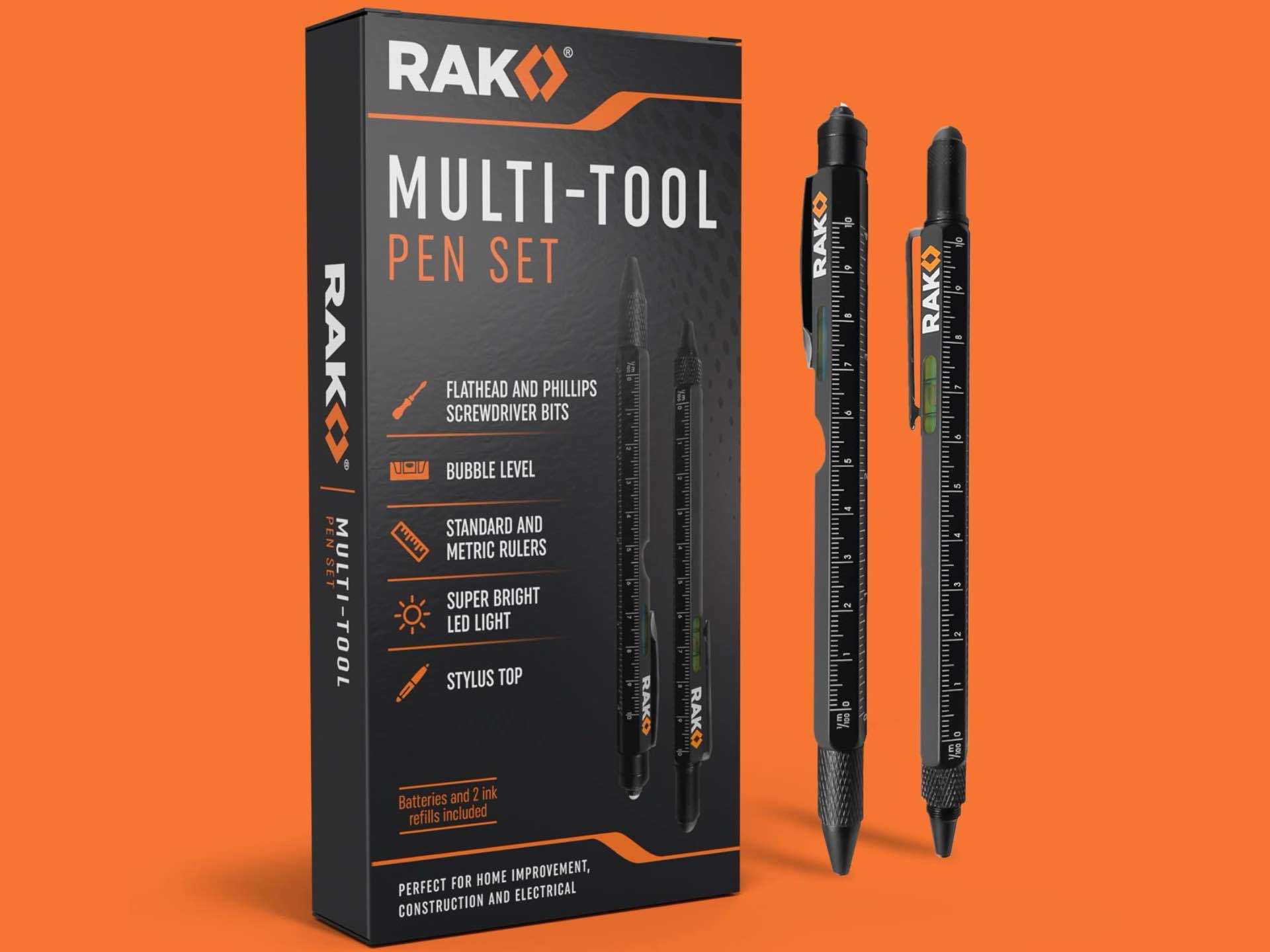 RAK Multi-Tool Pen Set
The holiday gift-giving season is nearing, and if you're on the lookout for great stocking stuffer ideas for your dad or any handyperson, the Multi-Tool Pen Set sold by the clever people at RAK should fit the bill. It comes with two retractable ballpoint pens that each double as a collection of little tools for handling small tasks anywhere.
Between the two pens — which are both made from robust military-grade aluminum — you have access to eight different tools/functions, including a bright LED light, bubble levels, Phillips and flathead screwdrivers, and more: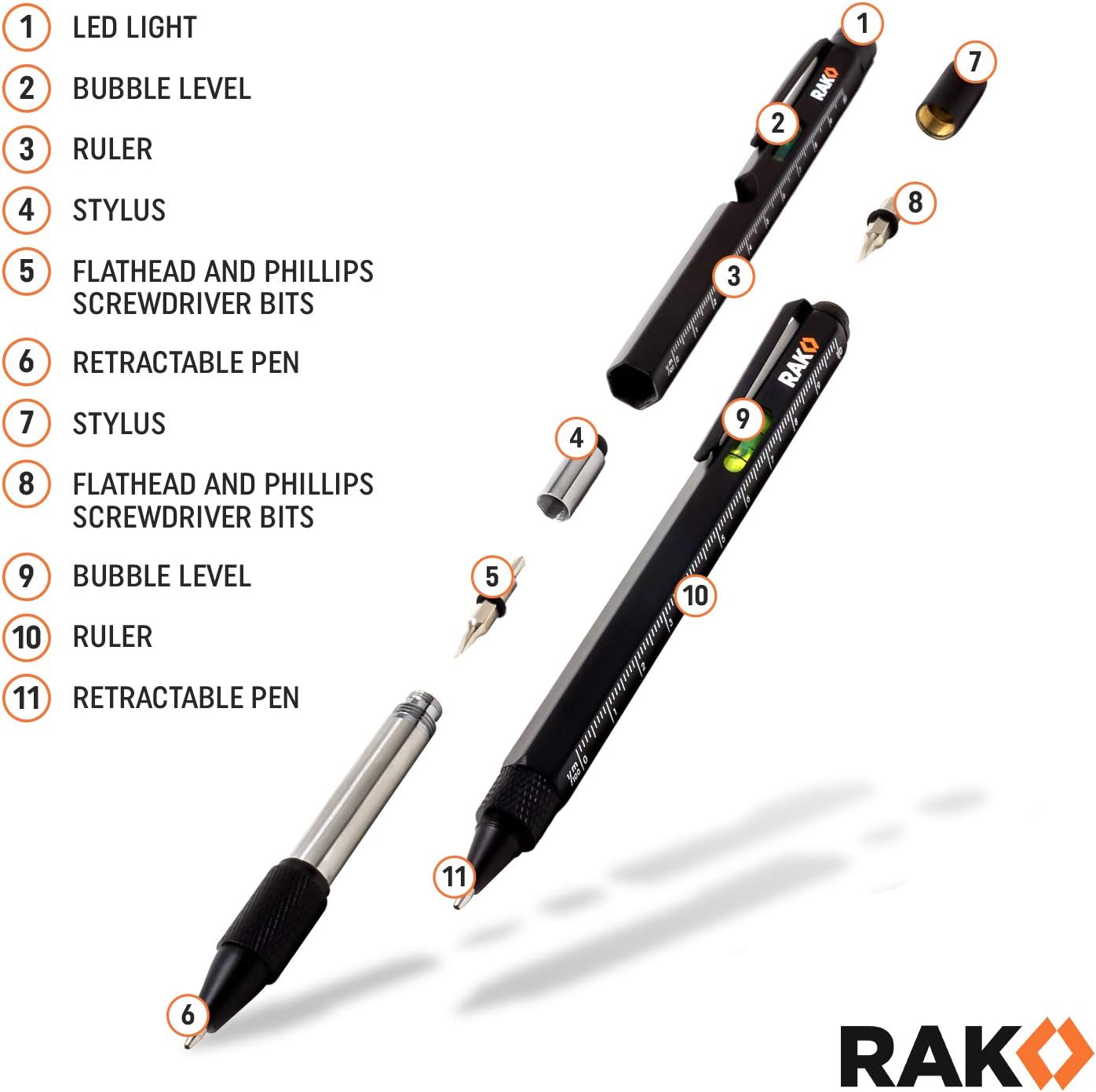 This will make a perfect gift for that DIYer who wouldn't mind feeling like James Bond or MacGyver now and again.
Get the set for $25 on Amazon.