"Rainviewer 2" Weather Radar App Released for iOS, Apple Watch, and Android
With Apple's recent acquisition of Dark Sky and the fact that it will soon be shutting down for Android users, a lot of people without iPhones are suddenly looking for good weather radar alternatives.
As it happens, RainViewer for iOS and Android — the brainchild of Ukranian developer Oleksii Schastlyvyi — just updated to version 2 today, bringing several new features to the table:
An updated UI with dark mode support and a selection of custom icons, plus their first-ever Apple Watch app.
Push alerts for upcoming rain or snow, either at a specific location or within a radius you set.
Beautifully animated future radars with support for over 1,000 doppler weather radars around the world.
Next-hour precipitation chart (which is the thing I've always used Dark Sky for most).
And of course, a weather forecast that covers the next 24 hours (or 48 hours, with the in-app upgrade) and the next 7 days (or 14 days, with that same unlock).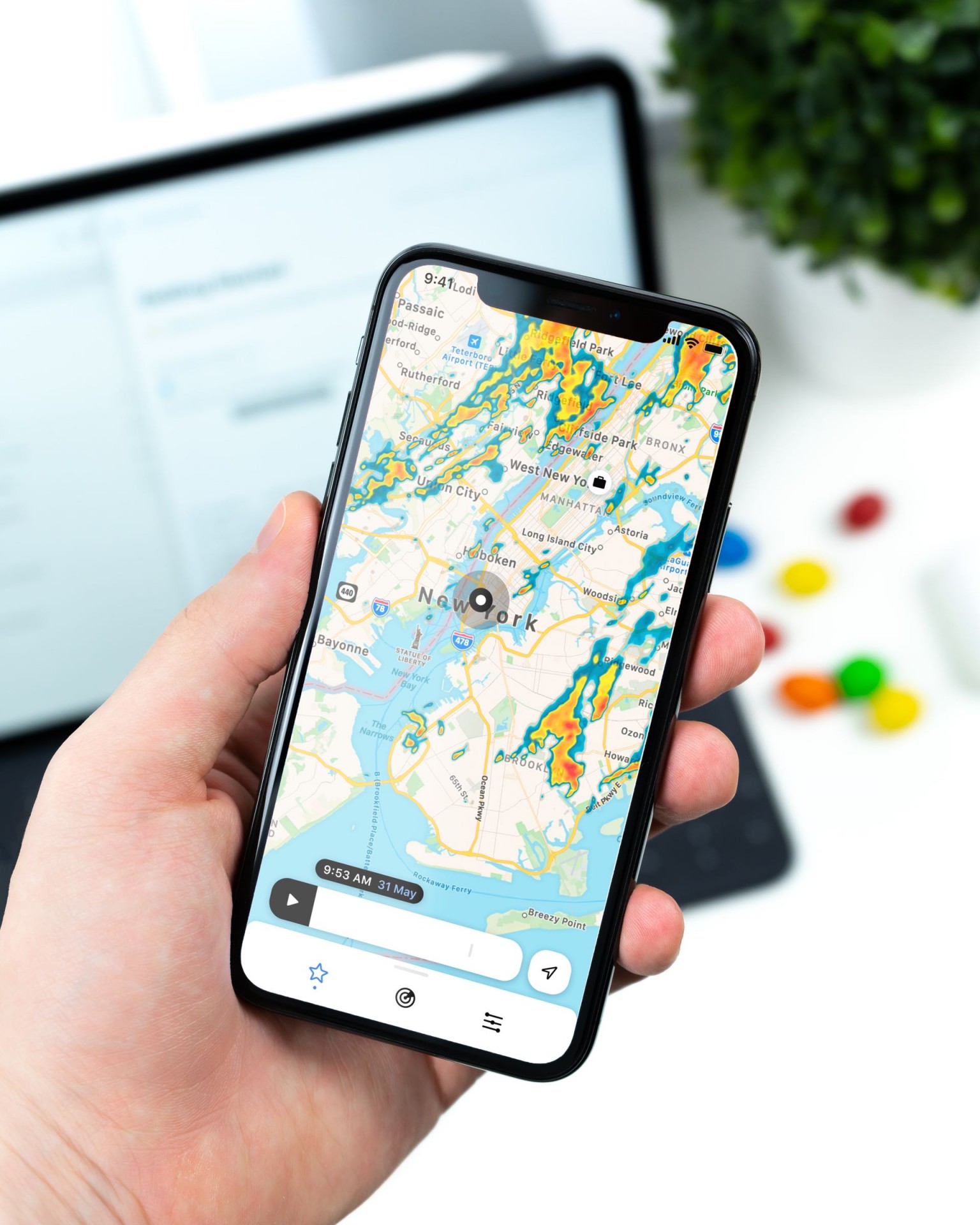 With all these new features and its ample weather radar coverage, RainViewer has become the full-fledged weather app it was always meant to be.
The app is free to download and use from the iOS App Store and the Google Play Store, though there is an in-app subscription to unlock an ad-free experience, weather forecast extensions, 2x faster map updates (every 5 minutes instead of 10), up to ten favorite locations, and more. The pricing structure is as follows:
Regular price: $3/month or $15/year
Special introductory price (30% off): $2/month or $10/year
Offer for current paid users (67% off): $1/month or $5/year