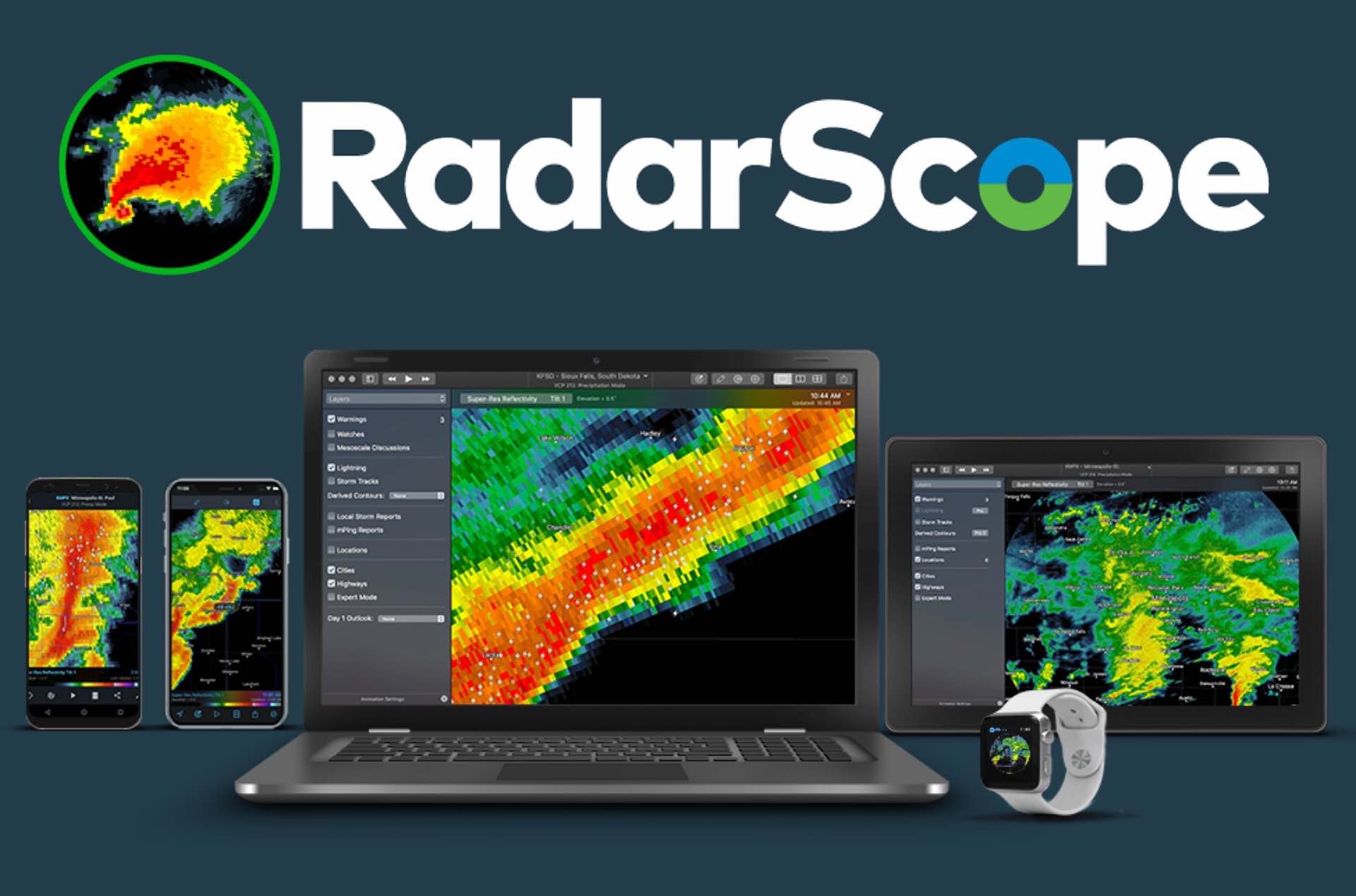 RadarScope Cross-Platform Weather Radar App
If you are looking for a radar that gives you the data straight, this is it. There are no smoothing algorithms for the radar so you can see what meteorologists see and make your own judgments. Even if all you know is green is good and red is bad this radar is the best out there.



—Anonymous App Store reviewer
As someone who grew up in Tornado Alley, I understand the value of a reliable weather radar. All the news stations in my home town made huge deals about their storm detection systems any chance they could, and the school of meteorology at my old college is considered one of the best in the world. Heck, there was a tornado movie filmed in my neck of the woods. I was surrounded by this stuff.
These days my travels keep me away from Oklahoma City a lot of the year, but that doesn't mean I don't still rely on top-notch storm radar, and in lieu of having a trusty News 9 anchor with me at all times — and man, do those guys live for tornado warning nights, you can always tell they're AMPED UP to an almost sadistic degree — I get to have fancy-pants radar technology right in my pocket thanks to the ten-buck RadarScope app.
Sure, you can find lots of free radar apps out there that are ~okay~ in a pinch, but none of them holds a candle to the golden standard that is RadarScope. It's super fast, accurate, detailed, informative, and highly polished. This is the app recommended and loved by meteorologists, storm chasers, and advanced weather geeks on the go.
As far as what it can do, I'll let the app description speak for itself:
RadarScope […] allows you view NEXRAD Level 3 and super-resolution radar data along with tornado, severe thunderstorm, flash flood, special marine and snow squall warnings, and predicted storm tracks issued by the U.S. National Weather Service. It can display the latest reflectivity, velocity, dual-polarization, and other products from [various radars around the world.] These aren't smoothed images, this is native radar data rendered in its original radial format for a high level of detail.

Whether you are scanning reflectivity for a mesocyclone's tell-tale hook echo, trying to pinpoint the landfall of a hurricane's eye wall, or looking for small features like velocity couplets in the storm relative radial velocity product, RadarScope gives you the power to view true radial weather radar data.
I couldn't possibly do more than scratch the surface in this simple blog post, so head over to the App Store or do some reading around on their official website to learn more about the app. RadarScope is $10 on iOS and Android (with optional upgrade tiers for more advanced users), or you can buy the Mac or Windows desktop version separately for $30. When you find yourself in a severe weather event (like I did just last night in South Carolina), you'll know it was worth every penny.