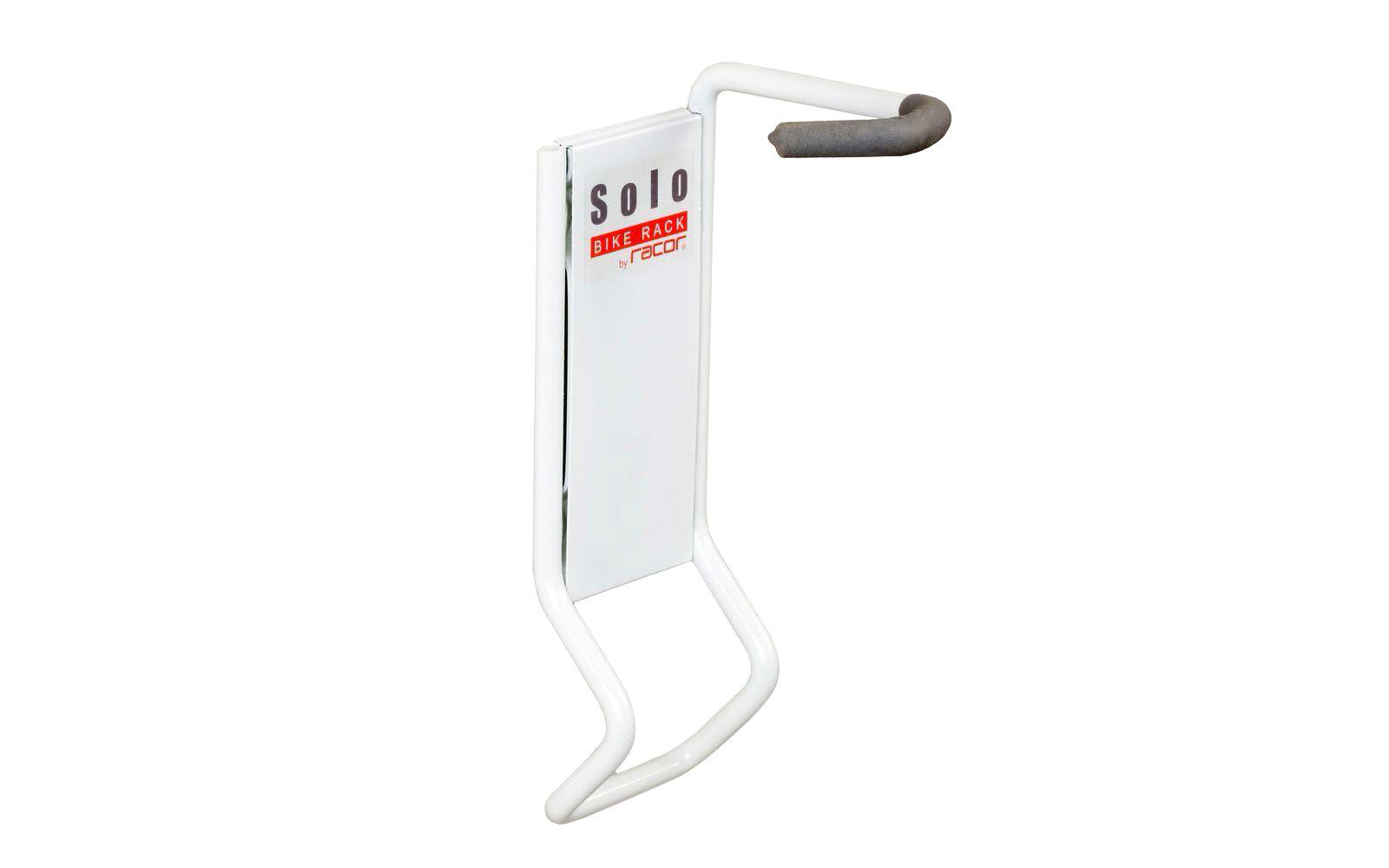 Racor B-1R Solo Vertical Bike Rack
For cyclists who live in a small home and need as much free floor space as possible, this Racor vertical bike rack is handy to have. Once it's attached high on a wall (using the two included 2″ screws), you mount your bike's front wheel on the hook and let your back wheel rest against the wall down below.
Assuming you've mounted the rack on a stud and not in drywall, it can then comfortably hold up to 80lbs—more than enough for most bikes. My own road bike (a 1975 Fuji Tourer) is just a little over 30lbs. And not only does this rack clear up floor space, it doesn't take up much of the wall so you may still have space for shelves and whatnot.
Get it for about $18 on Amazon.