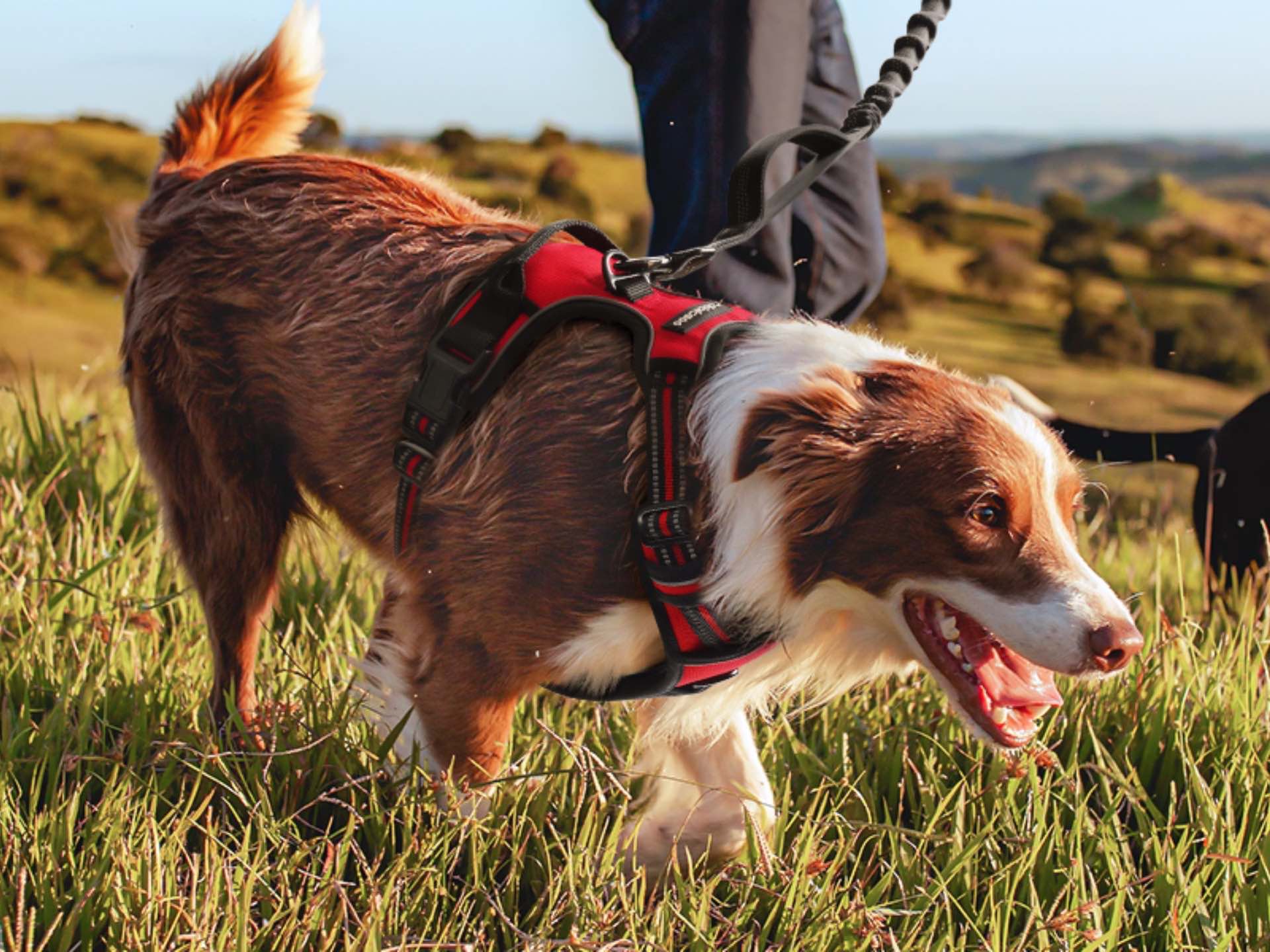 rabbitgoo No-Pull Adjustable Dog Harness
As fun as it can be to take dogs out for walks, a lot of us know the struggle of handling an especially excitable pup that makes it feel like you're being pulled around by a miniature freight train. Personally, I hate using the typical collar + leash combo that chokes the dog every time they get a bit rambunctious or spot a fellow doggo.
With the rabbitgood No-Pull Harness, that's no longer a concern. Rather than fitting around the neck, this soft padded vest rests comfortably around their chest and back to safely and evenly distribute pressure.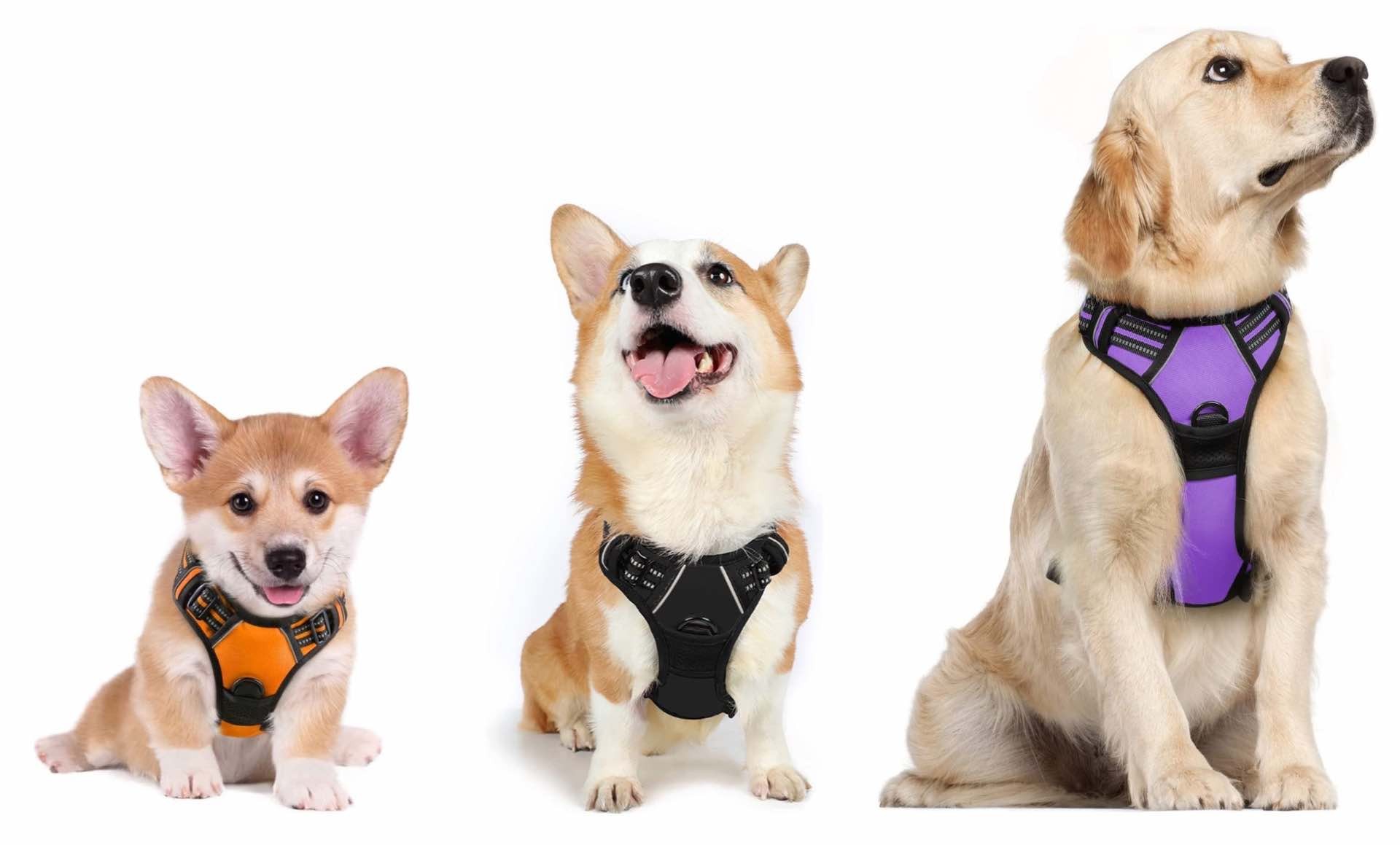 It also has two leash attachment points: one on the back for everyday use on walks and such, and another on the front that discourages your pup from pulling in the first place — they simply get turned sideways if they try — and ideally trains them to stop doing it after a while.
For those who like to go for nighttime walks or jogs, the harness is outfitted with reflective strips for the safety of you and your canine buddy: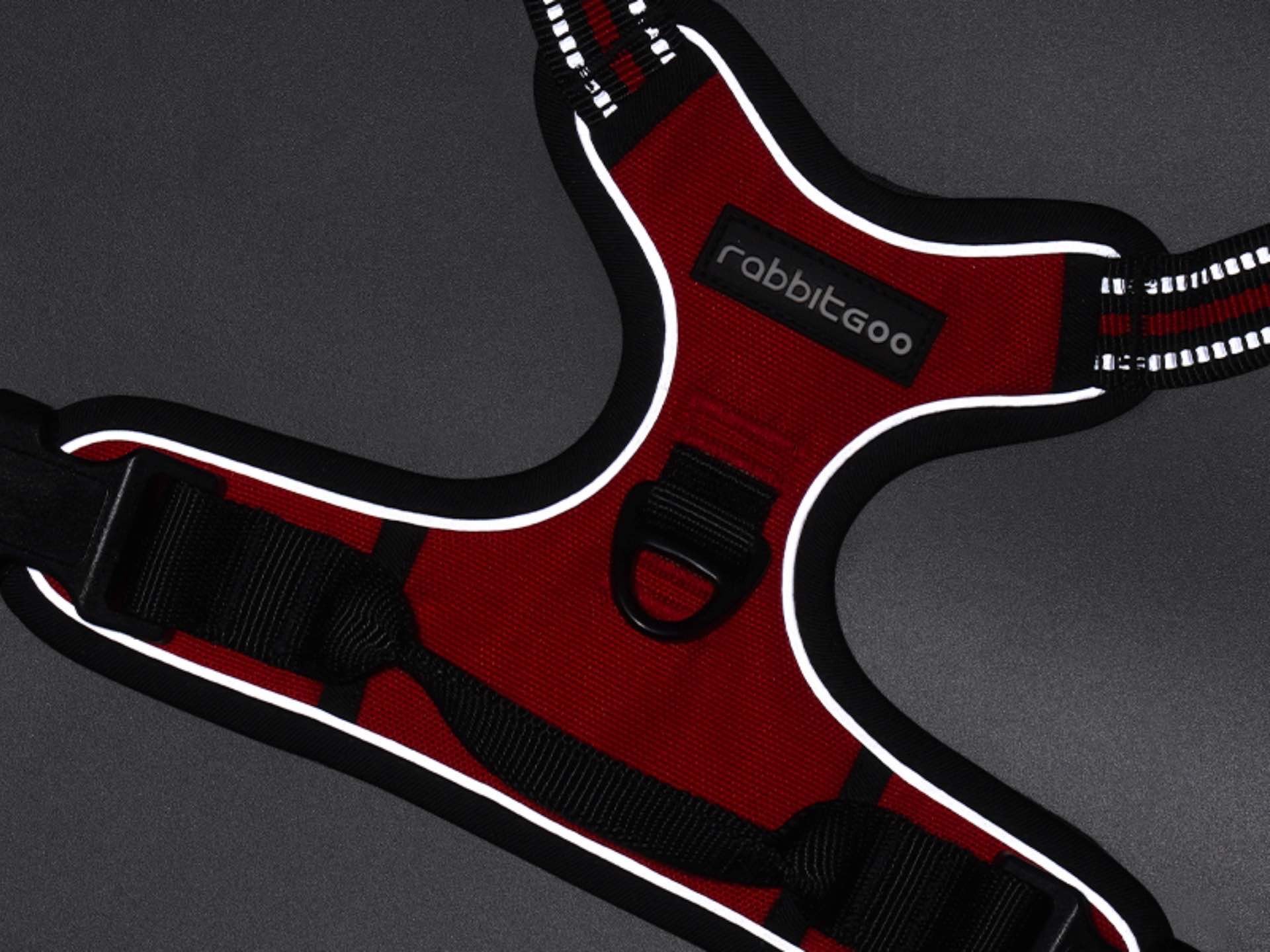 The harness comes in five sizes (and in a variety of colors), each of which is adjustable at the neck and chest to accommodate most any breed:
You can get the rabbitgoo No-Pull Harness for around $16–$27 on Amazon depending on color and size.