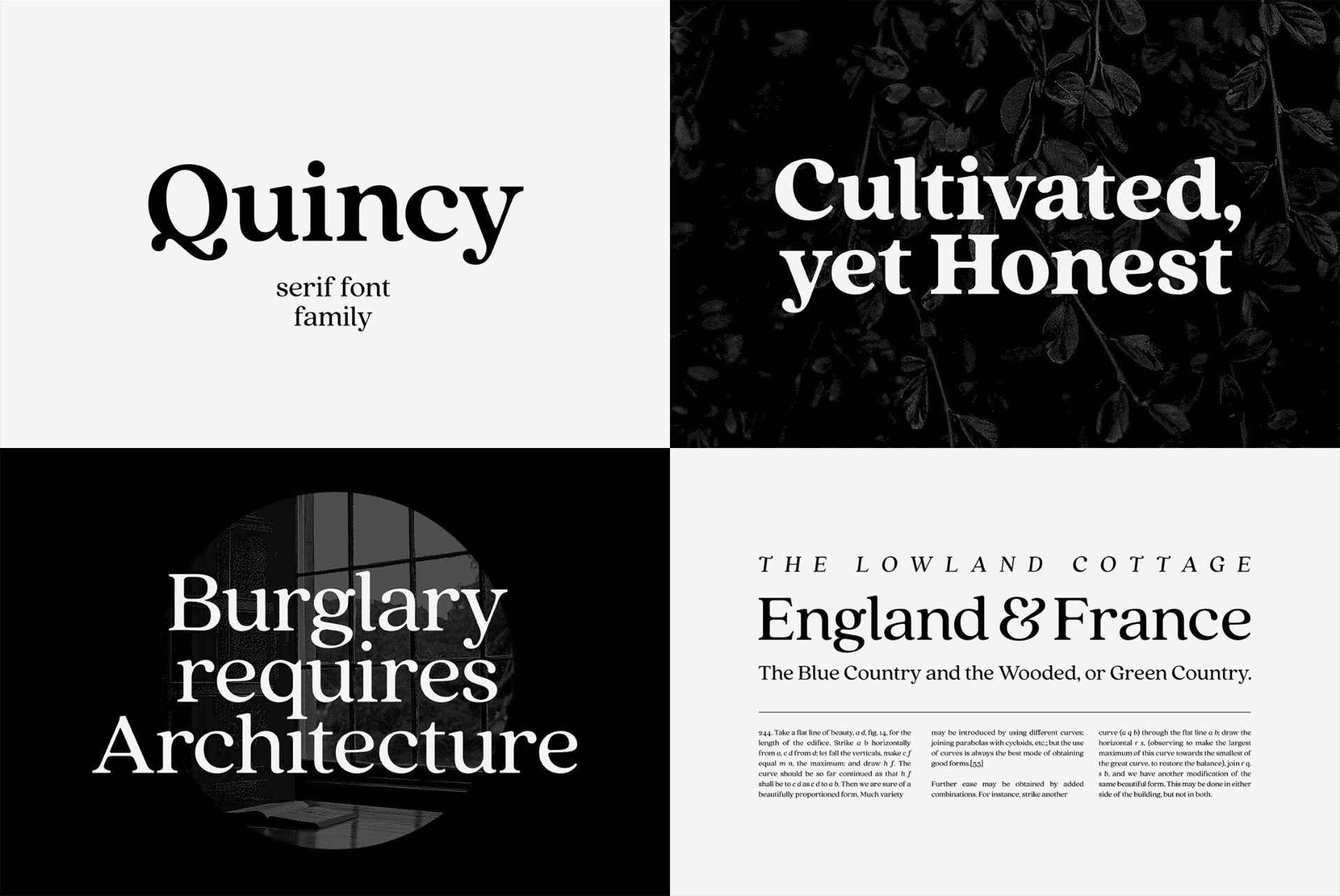 "Quincy CF" Serif Font Family by Connary Fagen Type Design
Quincy CF was the first serif font family that type designer Connary Fagen ever developed, and boy did he ever nail it:
Quincy's warm letterforms, tall x-height and medium contrast provide a pleasant reading experience. Small variations and human touches add charm, allowing Quincy to double as a stately display font.
It's hard to put my finger on as a semi-layman, but there's something about Quincy's aesthetic that strikes me as a mix of modern with a dash of '70s nostalgia. As Kai Brach notes, "Quincy's rounded letterforms make it a really friendly and welcoming serif font."
Here are its features:
+ Eight weights
+ Roman and italic sets
+ Latin and Cyrillic alphabets
+ Advanced OpenType features
+ Free updates and new features
There are a few places you can buy a Quincy license:
YouWorkForThem — As it happens, all versions on YouWorkForThem are half-off until tomorrow (November 3rd, 2018)
Or, you can buy it straight from the source.