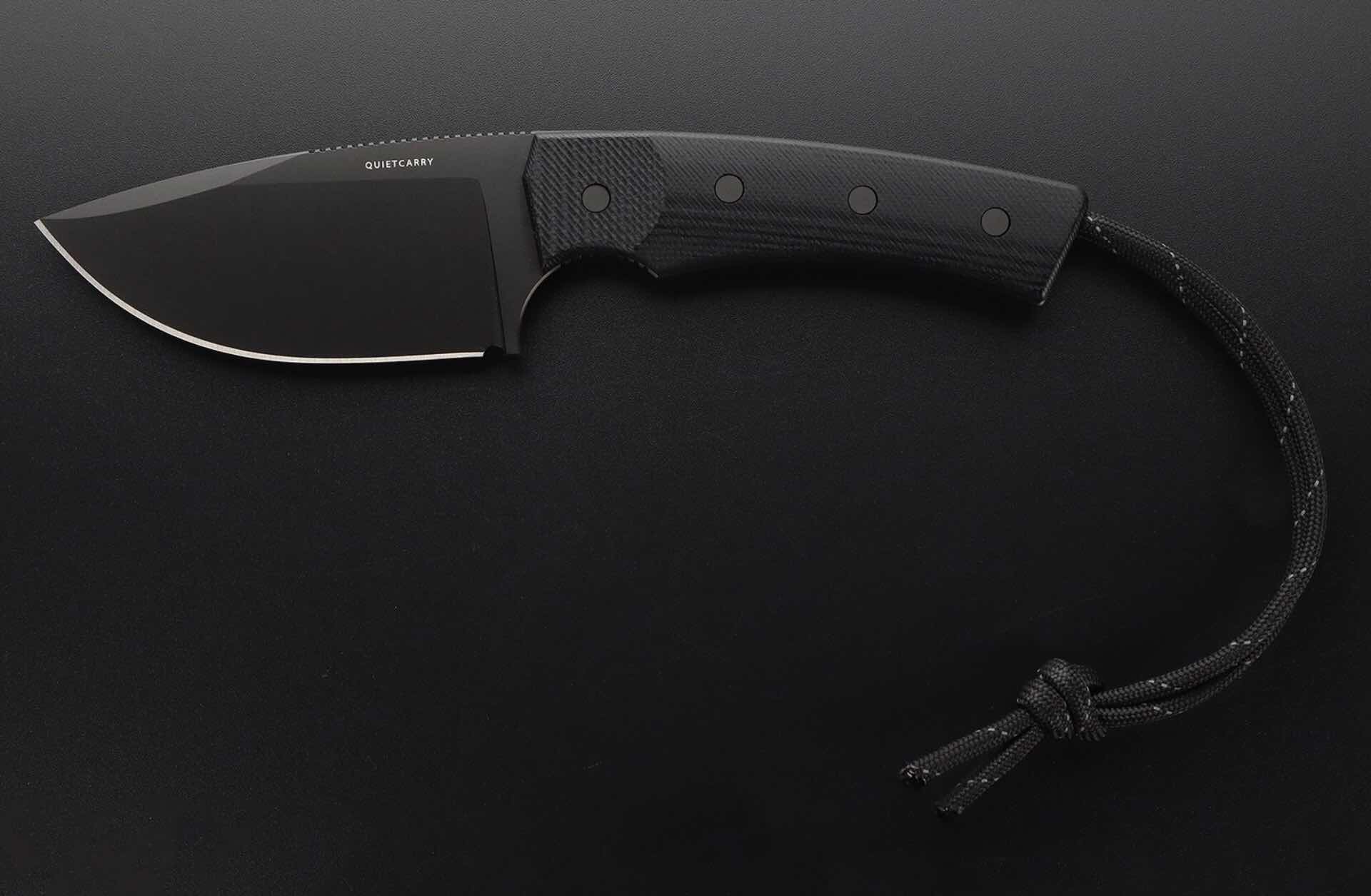 Quiet Carry's "The Current" Fixed-Blade Knife
The Current is a small fixed-blade knife by SoCal company Quiet Carry that recently had a successful Kickstarter campaign and is now available for public purchase.
Designed with camping, fishing, and generally outdoorsy activities in mind, The Current's blade is fashioned from LC200N steel, an exceedingly capable metal known for its superior corrosion resistance and edge retention. This stuff is what NASA uses for aerospace ball bearings, which should tell you something.
This is an especially good knife to have in wet, salty conditions — you boating fanatics out there will love it for sure — but it'll serve you just as well at the campsite, on the mountain, and at your backyard cookout.
The knife's deep finger notch and wide blade allow for a more secure grip while you're cutting and slicing, and despite the blade's toughness factor, it's actually quite easy to sharpen.
The Current comes in three finishes:
Each one comes with a sheath in your choice of classic black leather or Kydex.