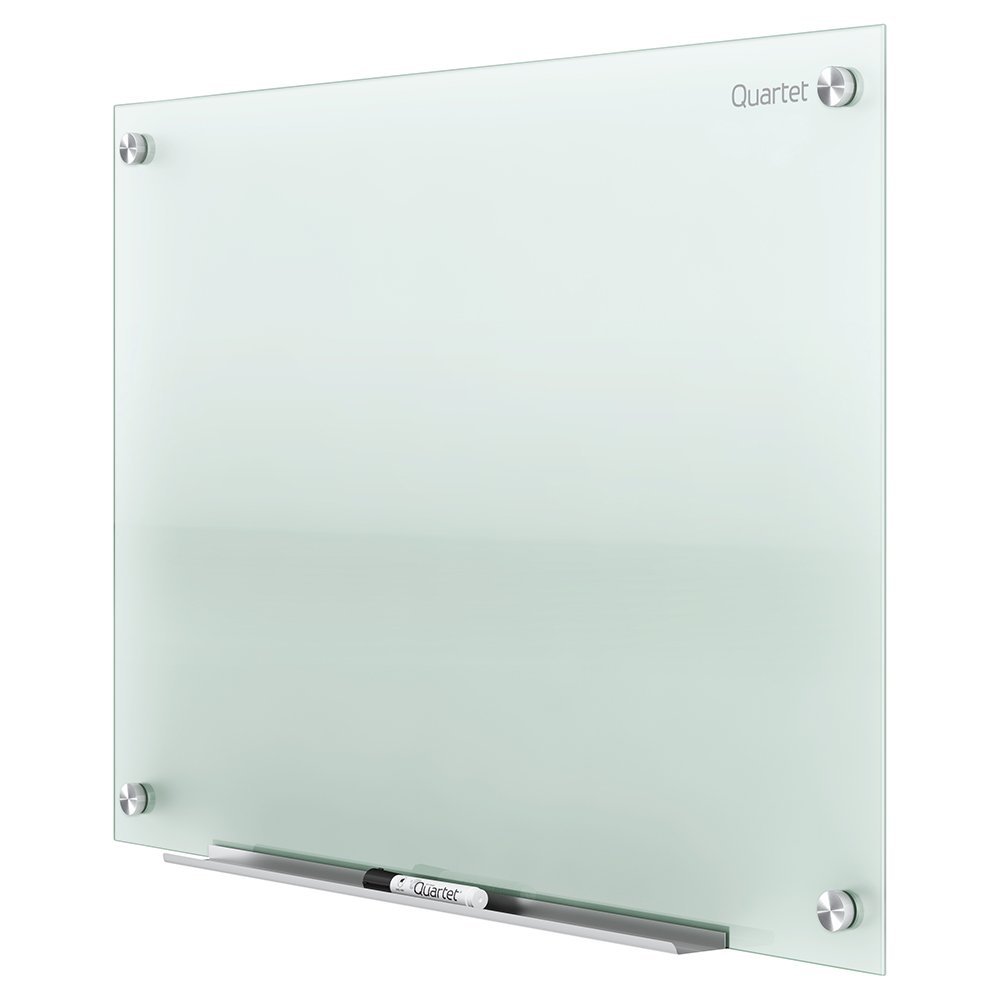 Quartet Glass Whiteboard
When we redid out conference room at work, we wanted a different kind of white board. We have an Apple TV for digital items, so we wanted to go low-tech. Instead of a traditional whiteboard, we went with a glass whiteboard. It provides a great look, but is extremely durable. Since it's glass, it doesn't have the "film" like traditional white boards have. It's a bit difficult to setup, but once it's up, it looks incredible.
You can buy it on Amazon for $325.18.