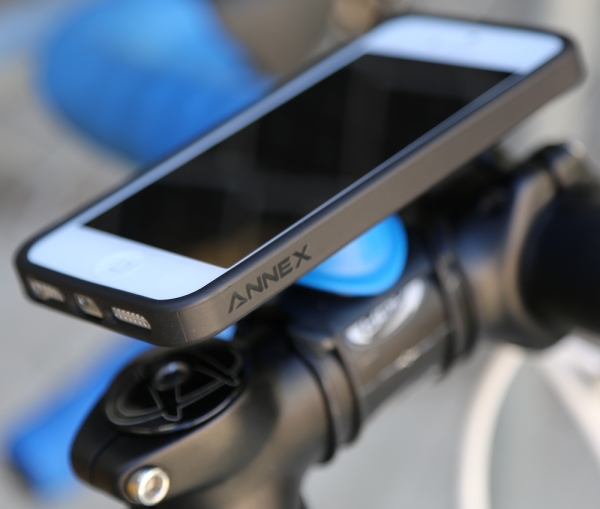 Quad Lock iPhone Bike Mount
I've been passively on the lookout for a decent iPhone bike mount, and the Quad Lock looks to be an excellent choice. You can attach it to your bike's frame using the provided pair of rubber o-rings if you're going to be moving the mount between bikes a lot, or you can use zip-ties for a more permanent mount.
Once the mount is attached, and your iPhone is in the included case, affixing it to the mount is a simple matter of pushing down and turning, as they demonstrate in this video. It securely clicks into place and you're ready to go. This should be nice for when I need to use my iPhone's GPS while riding, and of course for easy access when listening to music/podcasts.
The Quad Lock goes for $70 and is available in both iPhone 5 and iPhone 4/4S flavors.