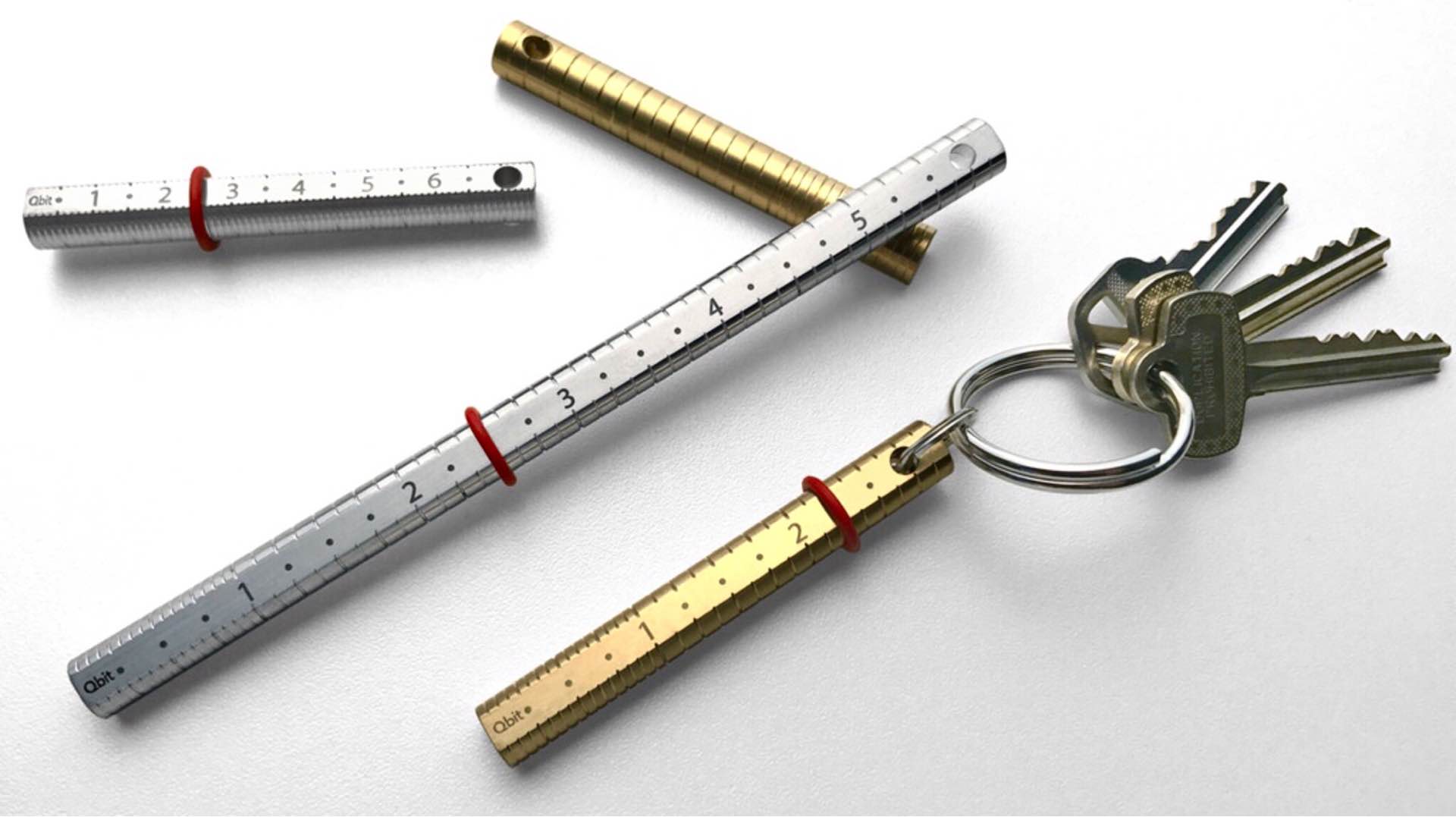 Qbit Portable Measuring Tool [Kickstarter]
The Qbit portable measuring tool is a neat little trinket being funded on Kickstarter that'll be handy to have around whenever and wherever you need to make quick measurements. Designed to be a modern take on the cubit rods of ancient Egypt, the Qbit is precision-turned on a Swiss CNC lathe from stainless steel or brass, and in both short and long versions:
Short: 3″ or 75mm (keychain-friendly version)
Long: 6″ or 150mm (pen-sized version you can toss in your bag or keep in your workspace)
Oddly enough, my favorite feature is that little red piece you see pictured on a few of the Qbits above:
Each [Qbit] comes with an adjustable marker for transferring measurements, making guide marks, measuring depth or simply remembering an important dimension on a trip to the hardware store.
As of this writing (Sep. 21st, 2017) the project has 21 days to go and they've surpassed their funding goal by more than 26x. Back the project at the $20 level or higher to get a Qbit of your own.