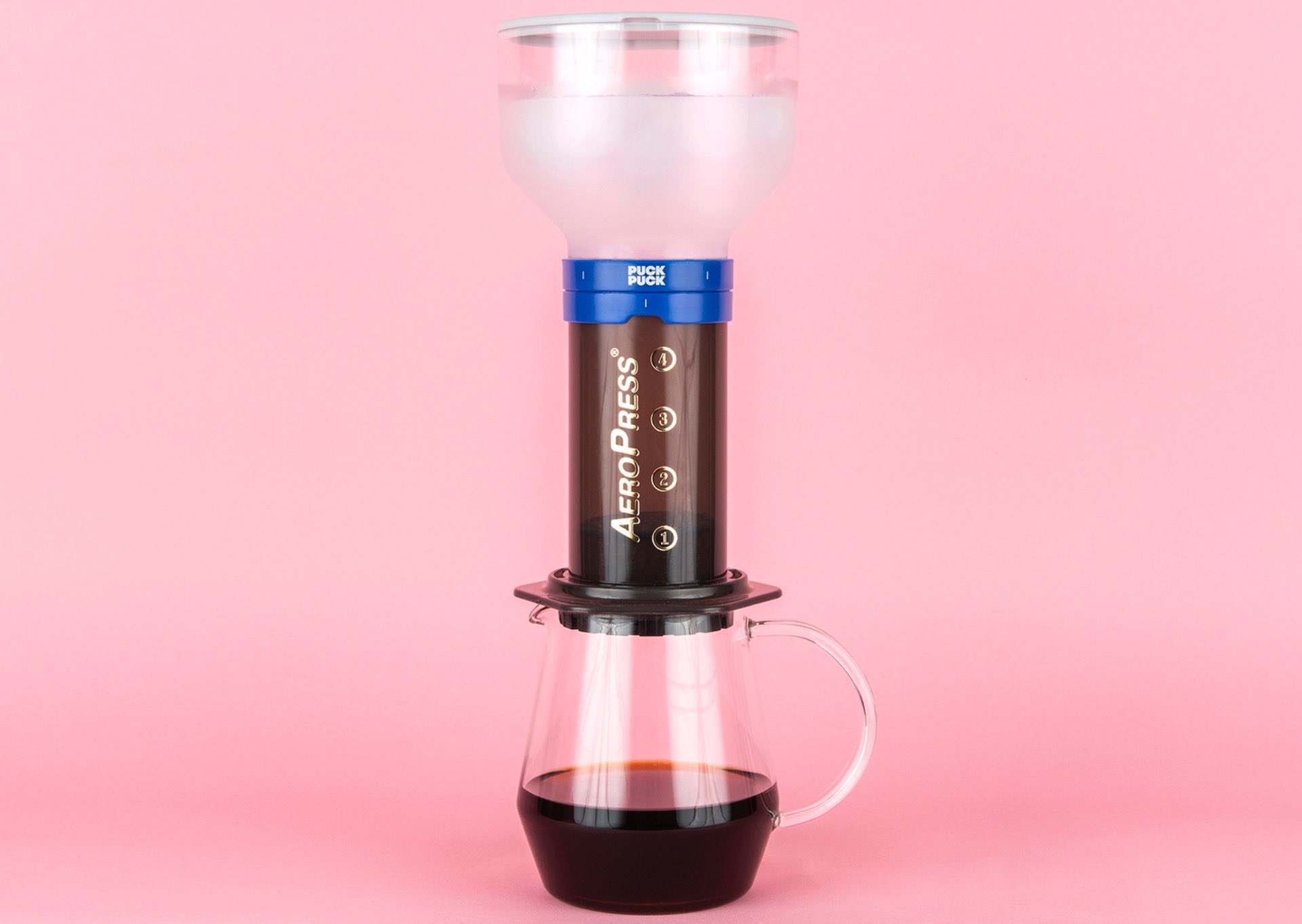 PUCKPUCK Cold-Brew Coffee Attachment for AeroPress
The PUCKPUCK is an interesting add-on for the AeroPress that lets you turn the popular coffee maker into a cold-brew drip system.
The idea is that you twist a compatible mineral water bottle — ideally an empty one with its bottom end cut off — onto the attachment valve, fill your newfound "reservoir" with ice water, and you then get a controlled drip over a bed of coffee grounds within the AeroPress chamber, which themselves are topped by the PUCKPUCK's separate dispersion screen. (The AeroPress itself should, of course, be place atop a decanter of some kind.)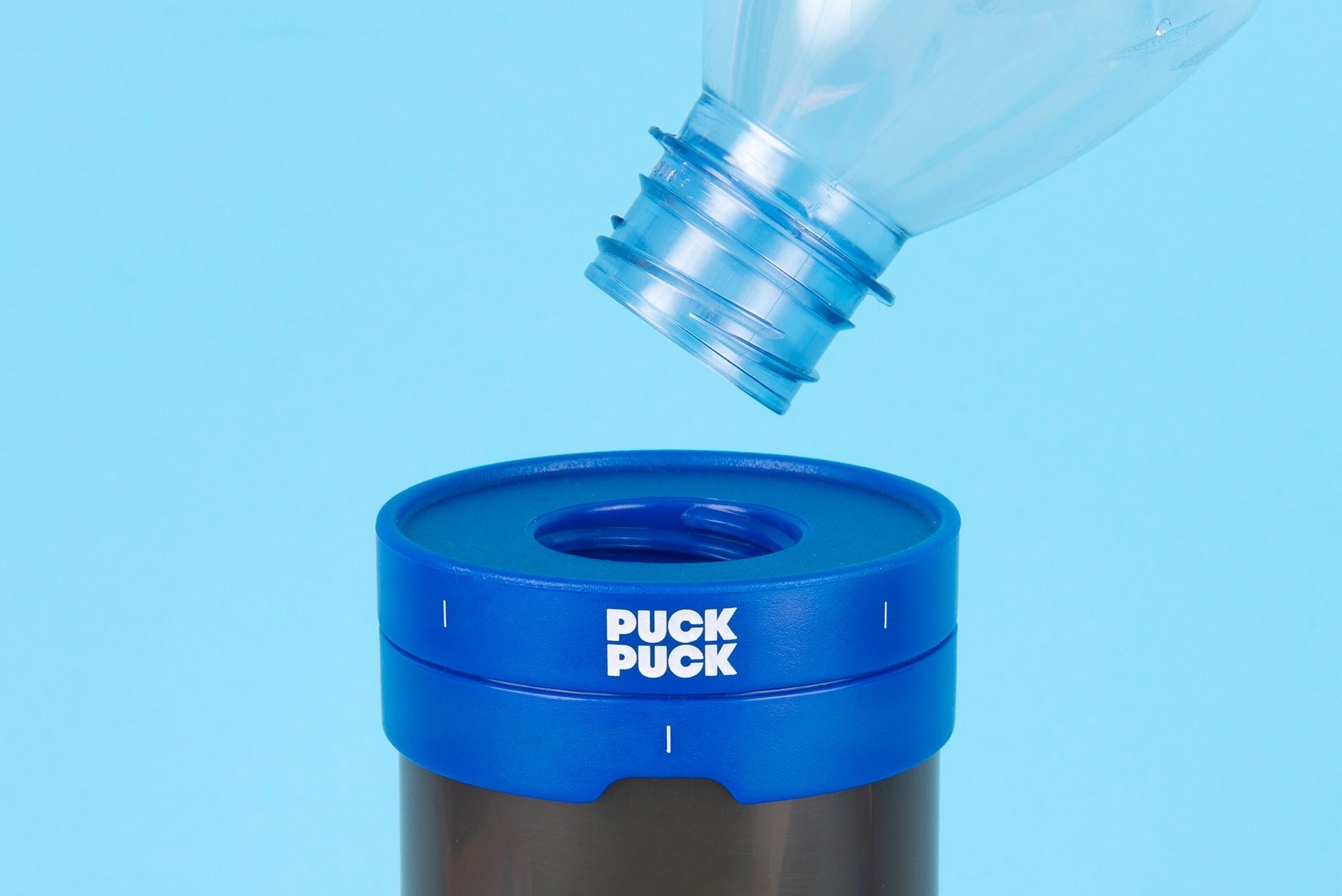 If you got the drip rate right — and their free companion app will help you do just that — then after a few hours you'll come back to a batch of deliciously cold coffee that you can dress up however you like.
Get the PUCKPUCK Solo (meaning the attachment alone) for $25 on Amazon. The company does also offer a "PUCKPUCK Original" kit on their own website that includes their 500mL water vessel (pictured in the hero image up top) if you'd rather just use that instead of trying to source a mineral water bottle.