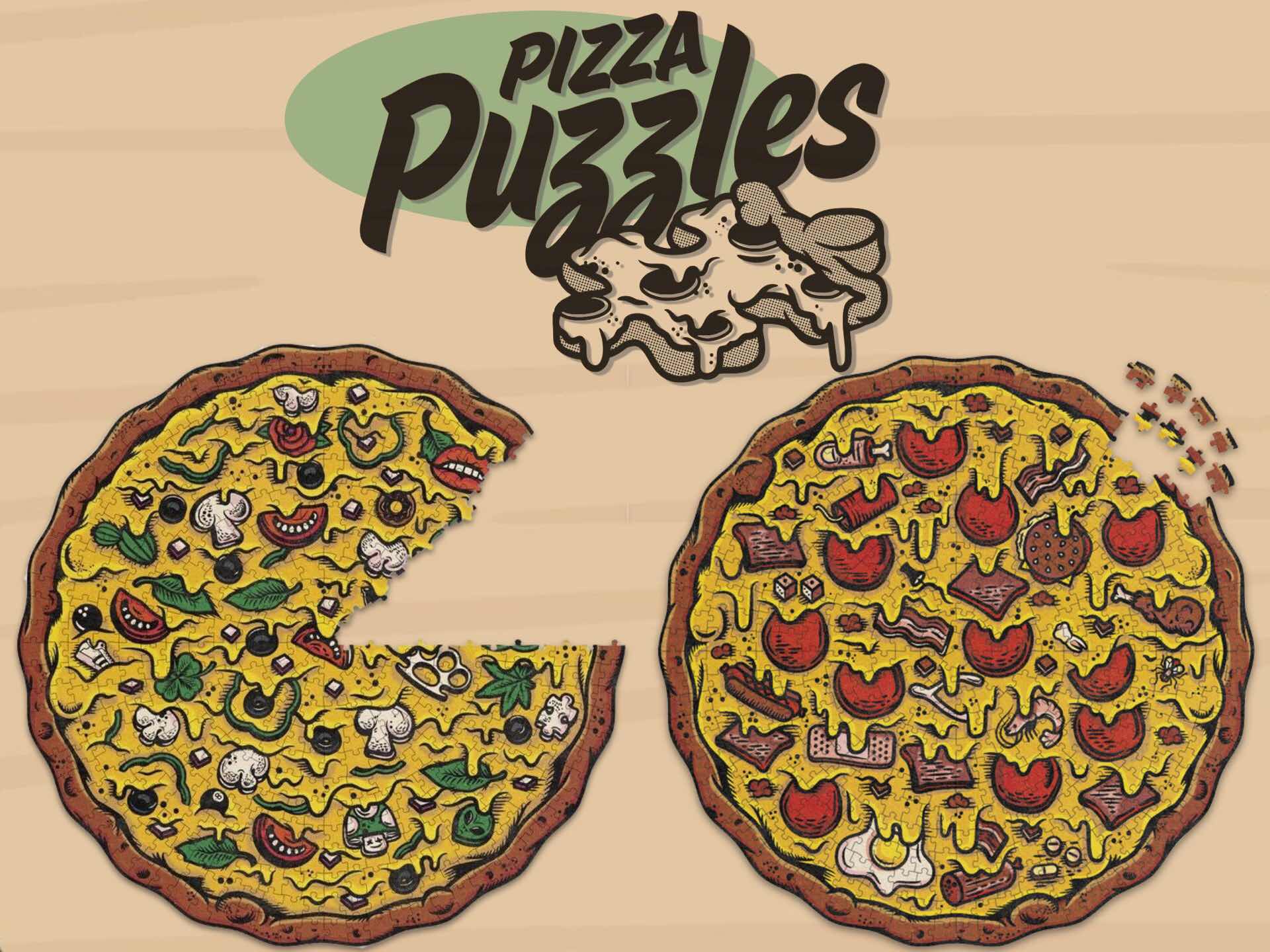 PSA: You Can Now Buy Stellar Factory's Trio of "Pizza Puzzles"
After their successful Kickstarter campaign last fall, Matthew Sisson and the crew at Stellar Factory are now able to sell their "Pizza Puzzles" directly, so if you missed out on backing that project, now's your chance to pick up one of these deliciously fun jigsaw puzzles.
As I pointed out in my last post though, these aren't any old jigsaws:
Each 550-piece, 20″-diameter puzzle is designed to look like a life-sized, cartoonishly detailed pizza — in your choice of Veggie Supreme, Meat Lovers, or Pepperoni — and can be assembled slice by slice (there are 8 slices per puzzle) before being put together into the full pie. It's perfect for cooperative puzzling that way.

The individual puzzle pieces are made from a sturdy, high quality 2mm blue-core material, and there are loads of wacky details hidden within the pizza toppings, like fingers, aliens, severed thumbs, bandages, and more.
Get your friends and family together and pick your favorite "topping" pizza to assemble as a team:
Each one is $18 on Amazon.