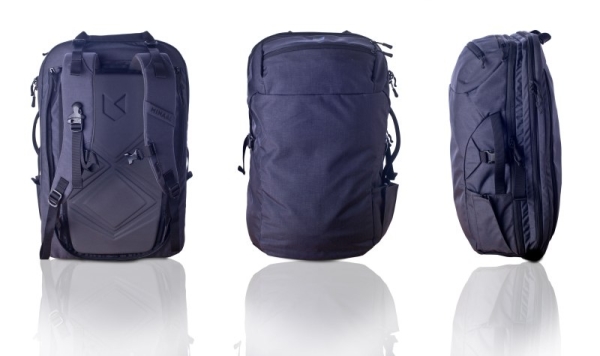 ProTravel Carry-on
The ProTravel Carry-on by Minaal is a Kickstarter that caught my eye recently. Essentially, it's a backpack that was specifically designed with travelers in mind. The main pocket opens up wide enough that the bag can lie flat while you pack, and the full-length zips make it easy to retrieve any of your belongings without having to dig around for that one little thing that fell to the bottom.
There's also a separate, protective pocket designed to make your gadgets easy to access, which will make your security screening experience a lot smoother. It even comes with a detachable, seam-sealed rain cover that will protect the entire bag in the event of inclement weather.
I could keep describing the ProTravel's awesome features, but it might be easier to just watch their excellent promo video. The project has already been funded, but there are 19 days left (as of this writing) to get in on the rewards. The lowest backer amount to obtain one of these bags is $229.