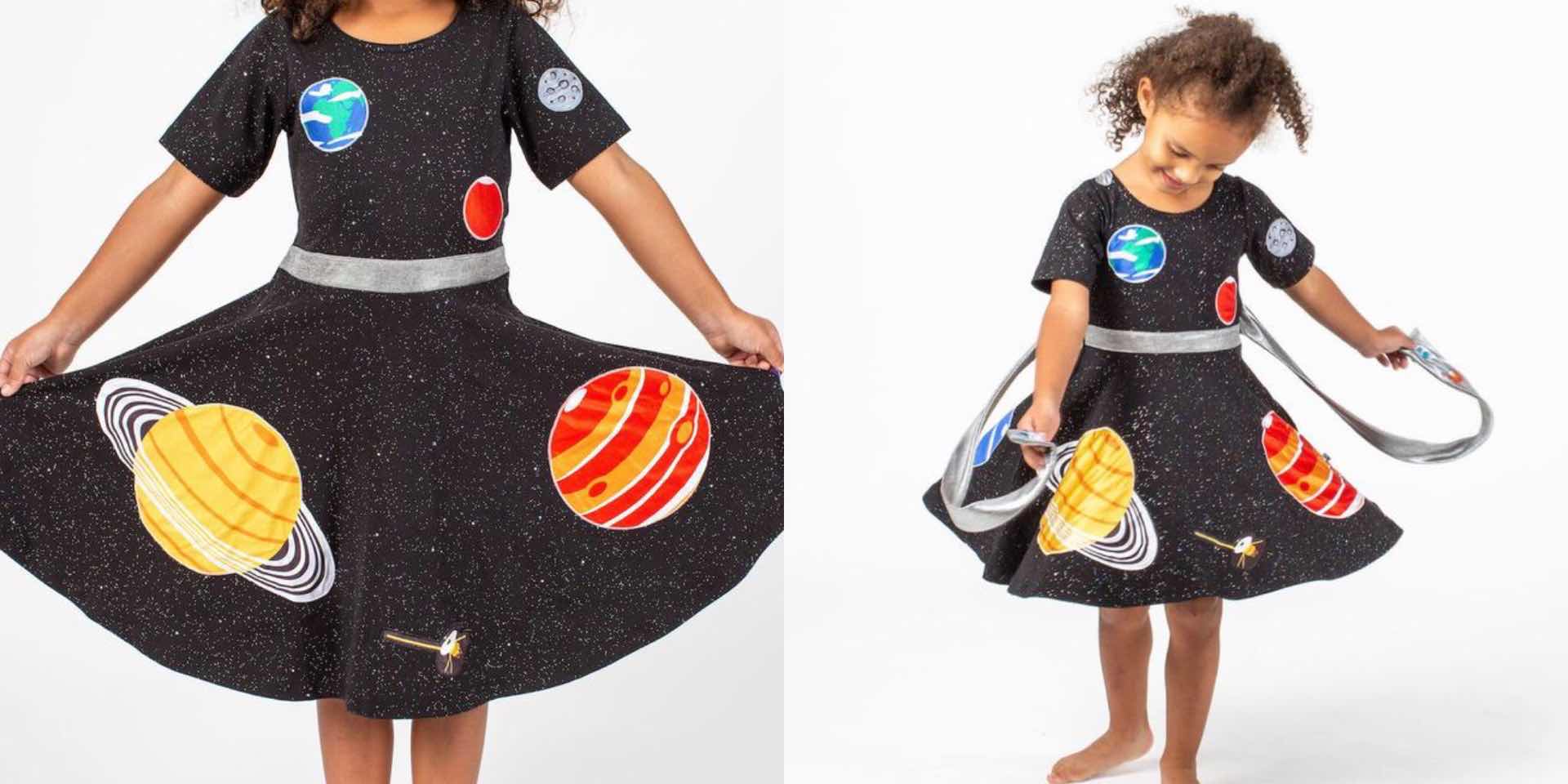 Princess Awesome's Solar System "Busy Dress"
Princess Awesome — along with their brother brand, Boy Wonder — are a kids' apparel company that's all about defying gender norms. In their view, boys can be into unicorns and rainbows, while girls can love robots and rocket ships, and I think that's all…well, awesome.
(This is an ongoing topic of discussion/griping between my wife and I; we hate how arbitrarily divided kid products always are.)
In that spirit, they make and sell a Solar System "Busy Dress" that can actually be played with while worn:
The Solar System Busy Dress features all eight superbly illustrated planets carefully stitched onto soft, stretchy, sparkly fabric. The inner planets are above the "asteroid belt" and the outer planets are below with your awesome little "sunshine" girl as the center of this solar system. She'll watch the outer planets orbit perfectly around her as she twirls!

A comet with streaming tail adds shine to her shoulder. She can zoom the rocket ship and astronaut on the ends of the sashes through space, visiting the Voyager space probe, or even discovering where tiny Pluto is hiding.

How cool is that? This is a stunning piece of kids' clothing with loads of space details, and it's quite soft so it's comfortable for them to wear as well. Don't worry, the sparkly fabric doesn't shed glitter everywhere like a cheaper garment would — which is great, because they'll want to twirl around with it a lot.
Get it in sizes 2T–12 for $79 at Princess Awesome.