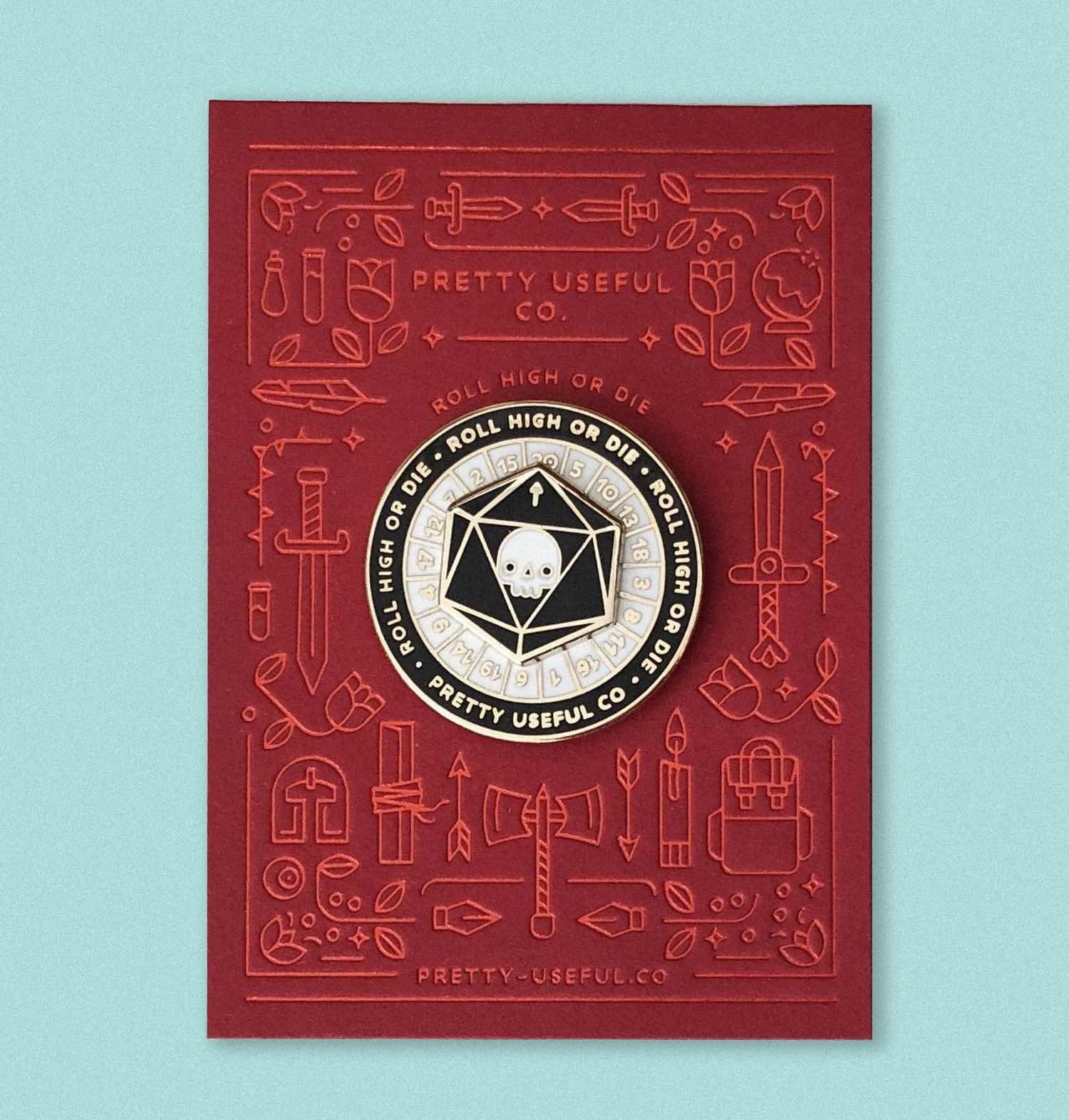 Pretty Useful Co.'s "Roll High Or Die" d20 Spinner Enamel Pin
This one goes out to you D&D players (and other tabletop gamers) out there: Allie Mounce and Clare Freeman, the Memphis-based duo behind Pretty Useful Co., design and sell a lot of clever goods for fun people. One of them is the "Roll High Or Die" spinning enamel pin, which is basically a functional d20 die you can wear: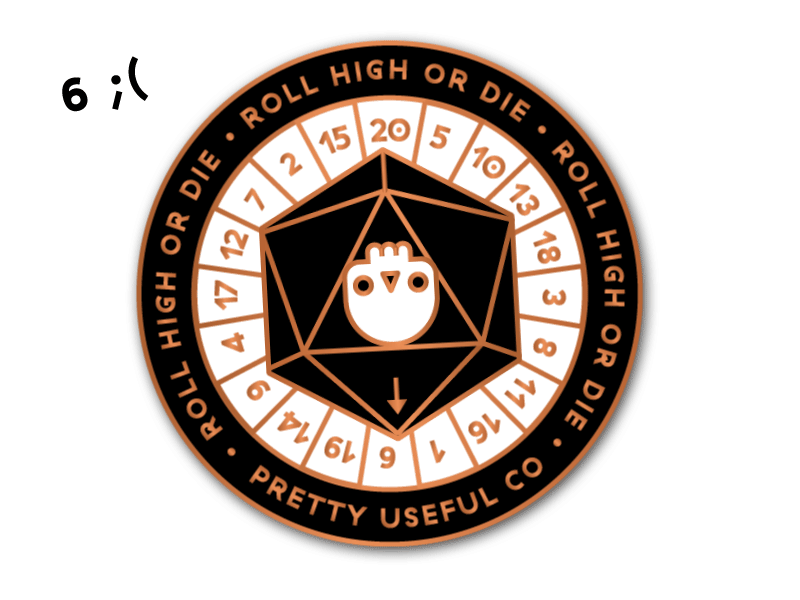 The pin is made from enamel with polished gold plating, in your choice of black/gold or black/copper. The beautiful pin backing it comes with is printed on French Paper Co. stock and printed by the Orlando-based Mama's Sauce print/packaging shop. It's an awesome little trinket you can buy for yourself to wear your geekdom proudly, or as a gift for someone you know to do the same.
Get the pin for $15 on the Pretty Useful Co. site. It's also available on Etsy.