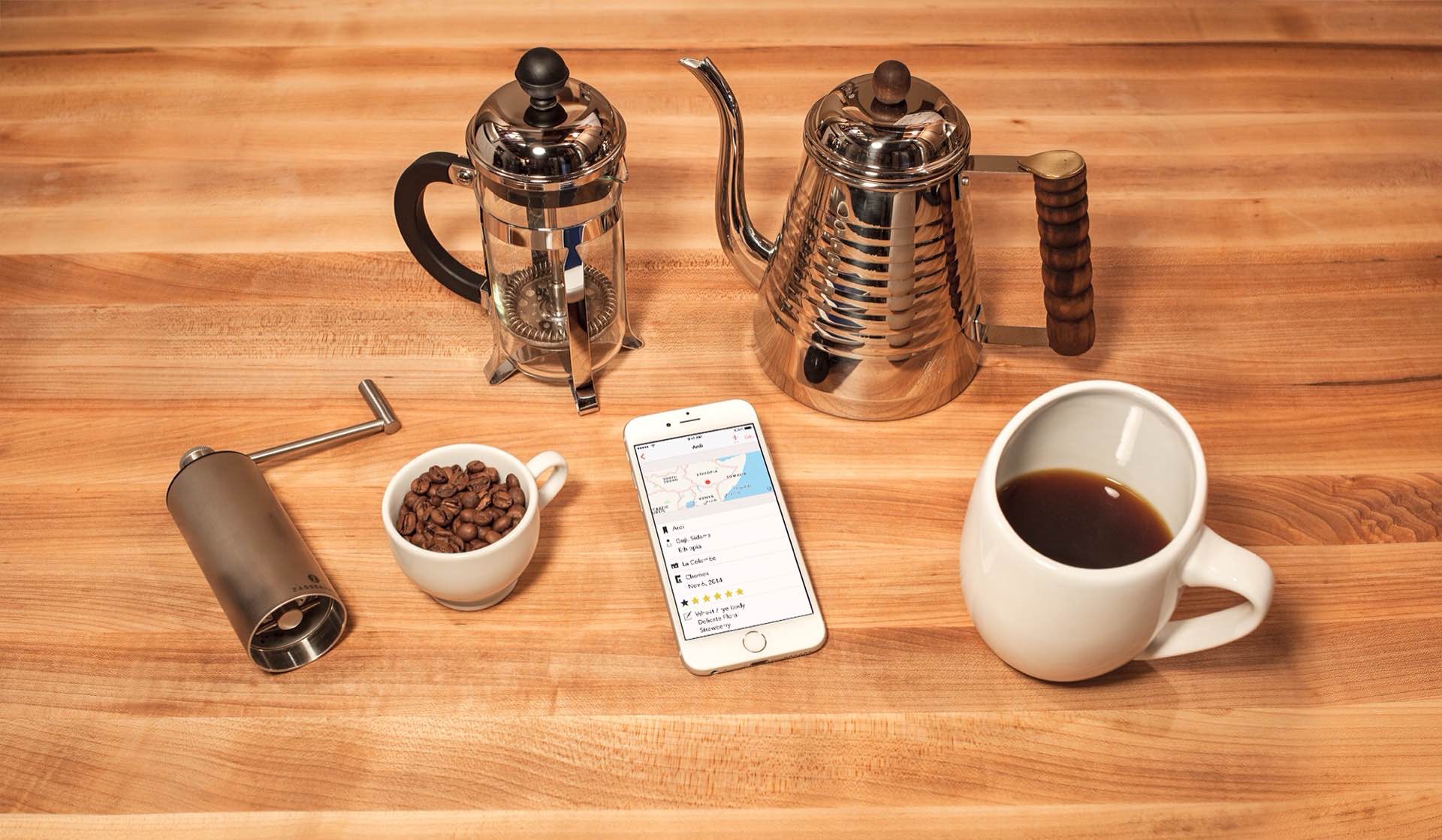 Press Coffee for iPhone
Press Coffee is a new iPhone app that serves two main purposes:
Timing your coffee brewing process.
Keeping a detailed log of coffees you drink.
As for #1, the app includes several built-in timers/recipes to get your started — Chemex, French Press, Moka Pot, and Hario V60 — but you can also create your own, with customizable stages and attributes like temperature and grind.
In terms of logging, you can capture all sorts of detail about your coffee — its name and variety, your brewing process, bean origin (right down to the farm and elevation, which can then be viewed as pins in Press Coffee's built-in map feature) and who roasted it. From there you can add tasting notes and rate the coffee, then, if you choose, share that entry with someone or send it to apps like Day One or Evernote. Enable the iOS 8 Today Widget in Notification Center, and it will remind you of past coffee entries and let you easily create a new one.
Finally, there are even more advanced features for us nerds. You can change the default web browser, enable basic Markdown tags, or use the app's custom URL scheme with your existing workflow and automation apps (hi, Federico).
Press Coffee is just $3 on the iOS App Store.