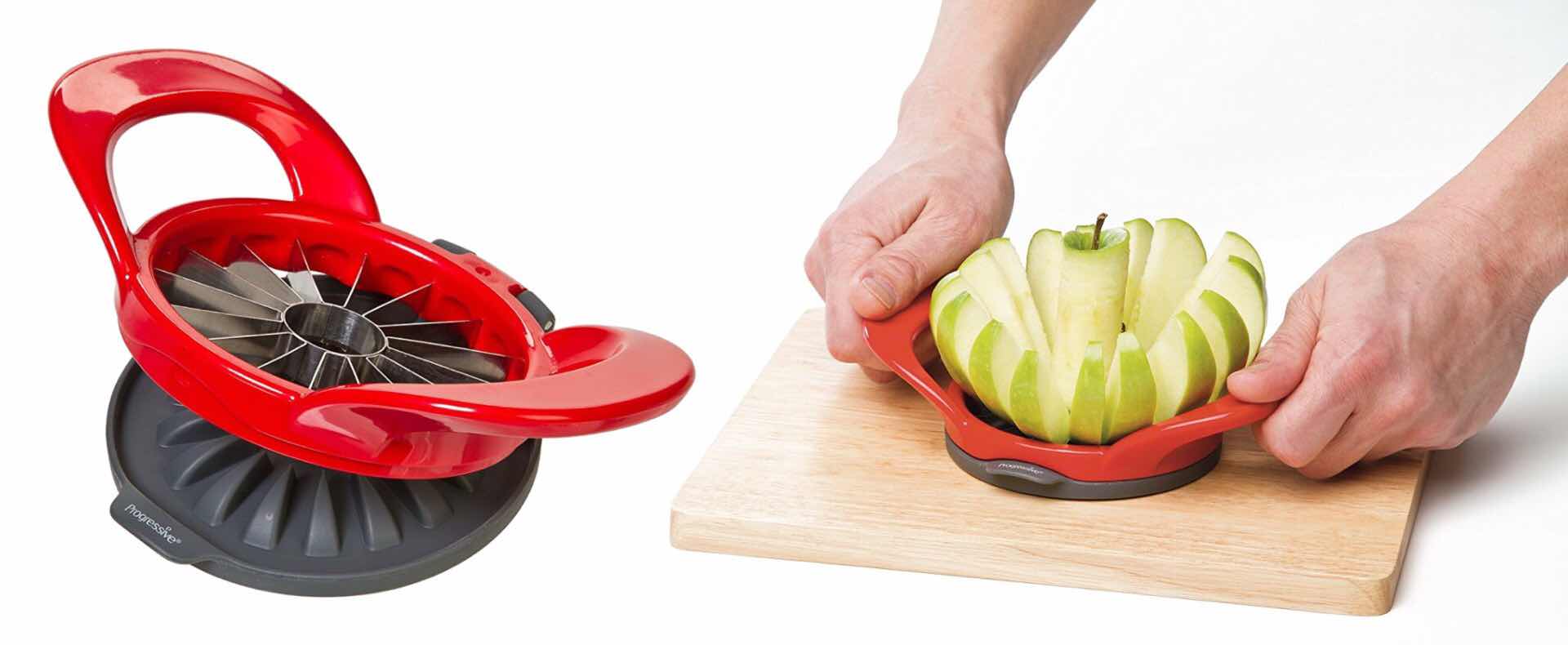 Prepworks Thin Apple Slicer
The Prepworks Thin Apple Slicer is the second apple slicer I've written about in 2018. This year was also the first time I've ever visited an apple orchard. I guess I've got apples on the brain.
Anyway, what separates this slicer from the OXO Good Grips one is…
It has a built-in mechanism to help pop the apple out of the slicer. Watch it in action:

True to its name, the 16 slices come out thinner than the OXO's 8, so they're even more perfect for kids to dip in peanut butter, yogurt, caramel, whatever.
Get the 16-slice version for $11 on Amazon.