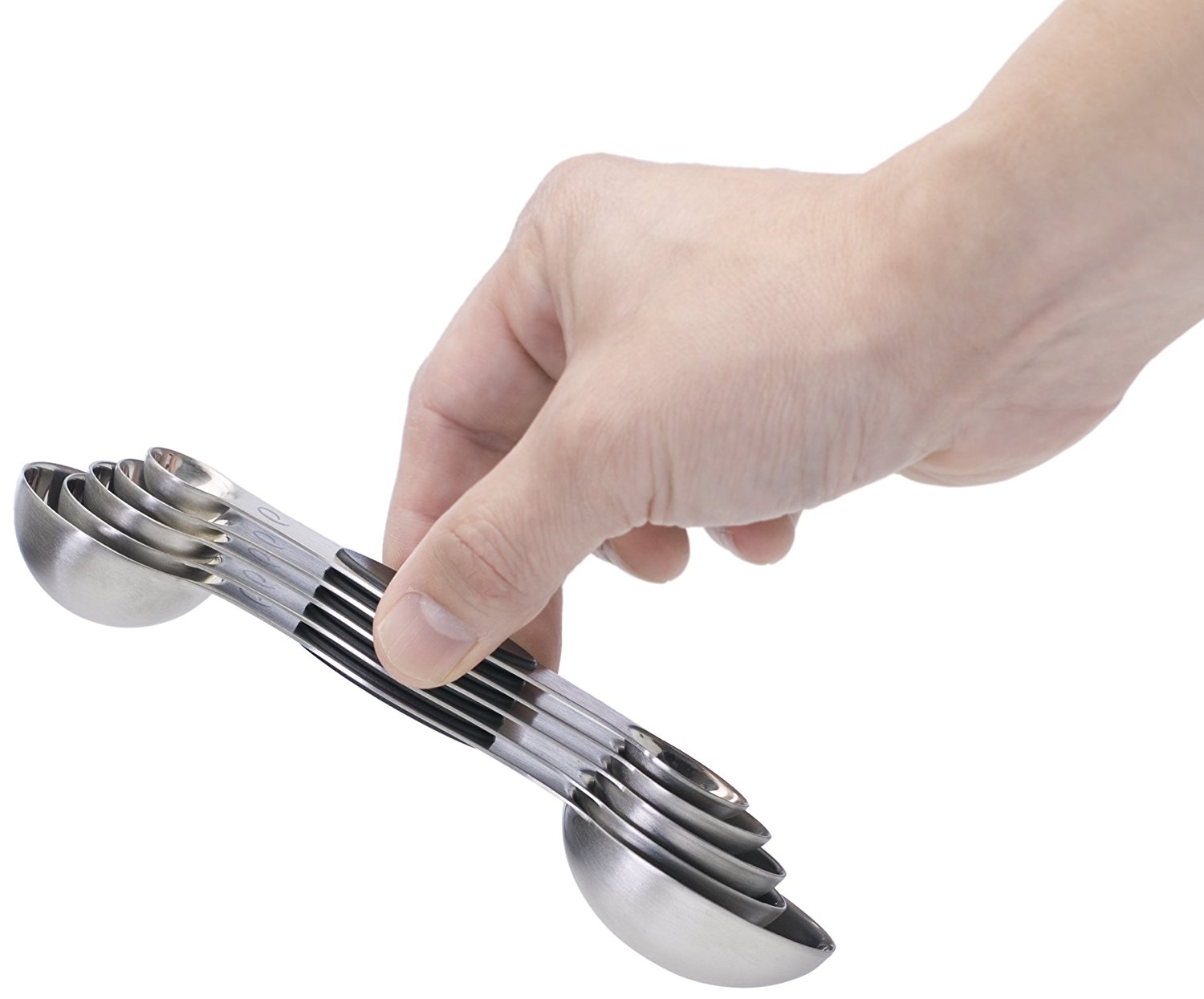 Prepworks Magnetic Measuring Spoons
One of the annoying things about measuring spoon sets is that they tend to separate from one another in the drawer, so you're always having to dig around to find the right one. Not so with these double-ended stainless steel measuring spoons, which have embedded magnets that keep them nested together in storage.
Each spoon has a round end for measuring liquids and an oval-shaped end for fitting into spice bottles, so you can easily alternate between wet and dry ingredients with the same spoon without washing it.
There are five spoons in the set:
¼ teaspoon
½ teaspoon
1 teaspoon
½ tablespoon
1 tablespoon
Keep in mind that the magnets can come off the spoons if you're not careful, especially if you ever throw them into the dishwasher. I'd gently hand-wash these only.
Get the set for $15 on Amazon.