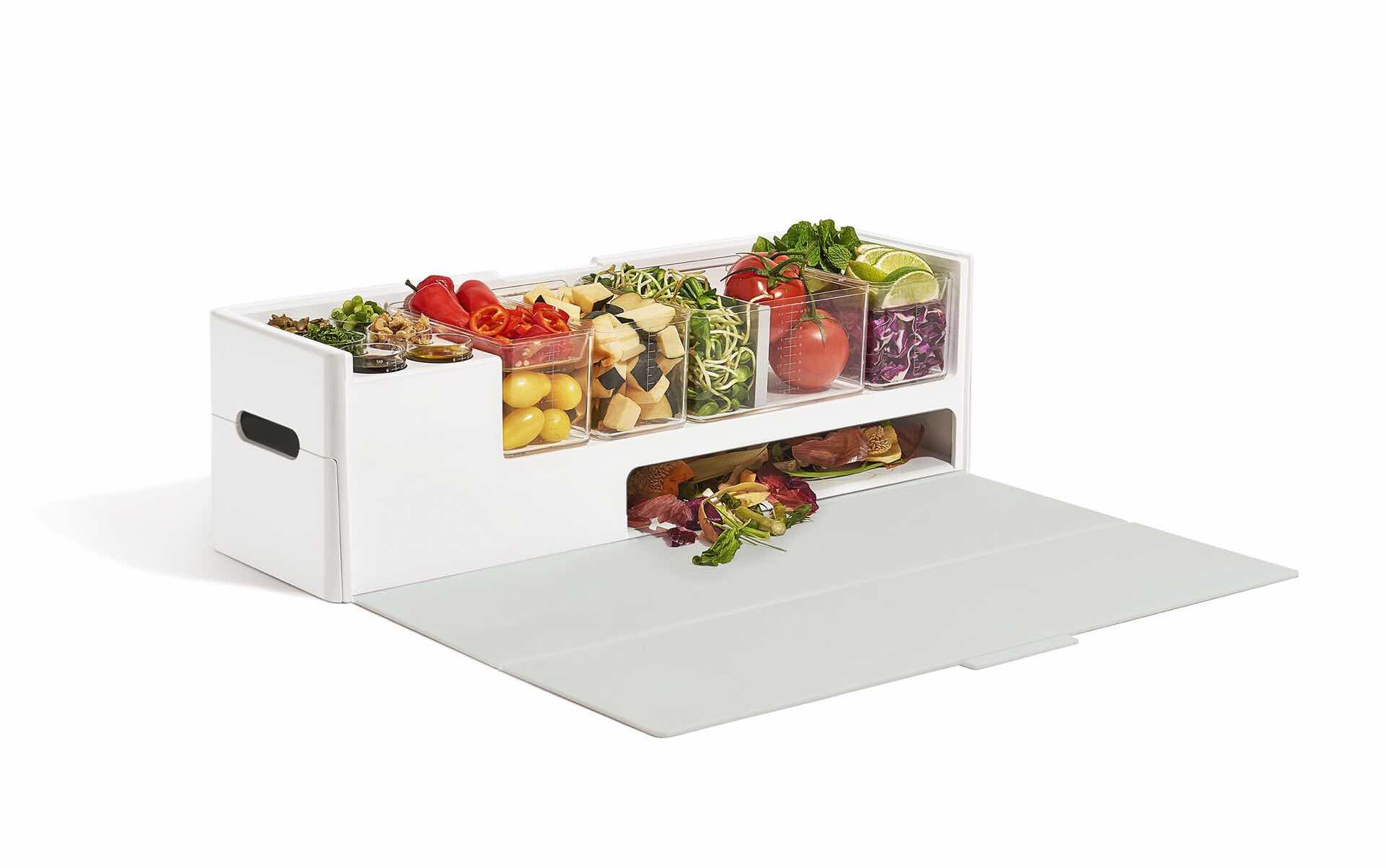 Prepdeck Meal Prep Station
If there's one thing my wife will tell you about how I work in the kitchen, it's that I'm obsessive about keeping my tools and things organized, almost to an exasperating degree. I just can't stand for things to not. be. in. their. right. place. I have a system. 😤
The Prepdeck was made for people like me. First funded on Indiegogo almost a year ago, it's an all-in-one meal prep station that packs a kitchen's worth of prepping tools and accessories into one compact, customizable organization system. It's basically mise en place you can buy.
Here's their decidedly cheesy promo video that gives a good overview:
As explained there, the magnetic enclosure that covers the front and top unfolds to become a detachable cutting board surface in front, revealing a shelf full of lidded containers of various sizes where you can get all your recipe ingredients sorted and measured before cooking.
Hidden on the left side is an accessory drawer that stores a series of additional container lids that double as a juicer, a zester, a grater, a mandoline slicer, and a 4-in-1 peeler. On the other end is a waste compartment/drawer that you can slide things into as you use the cutting board, which you can then pull out and dump into a bin as needed.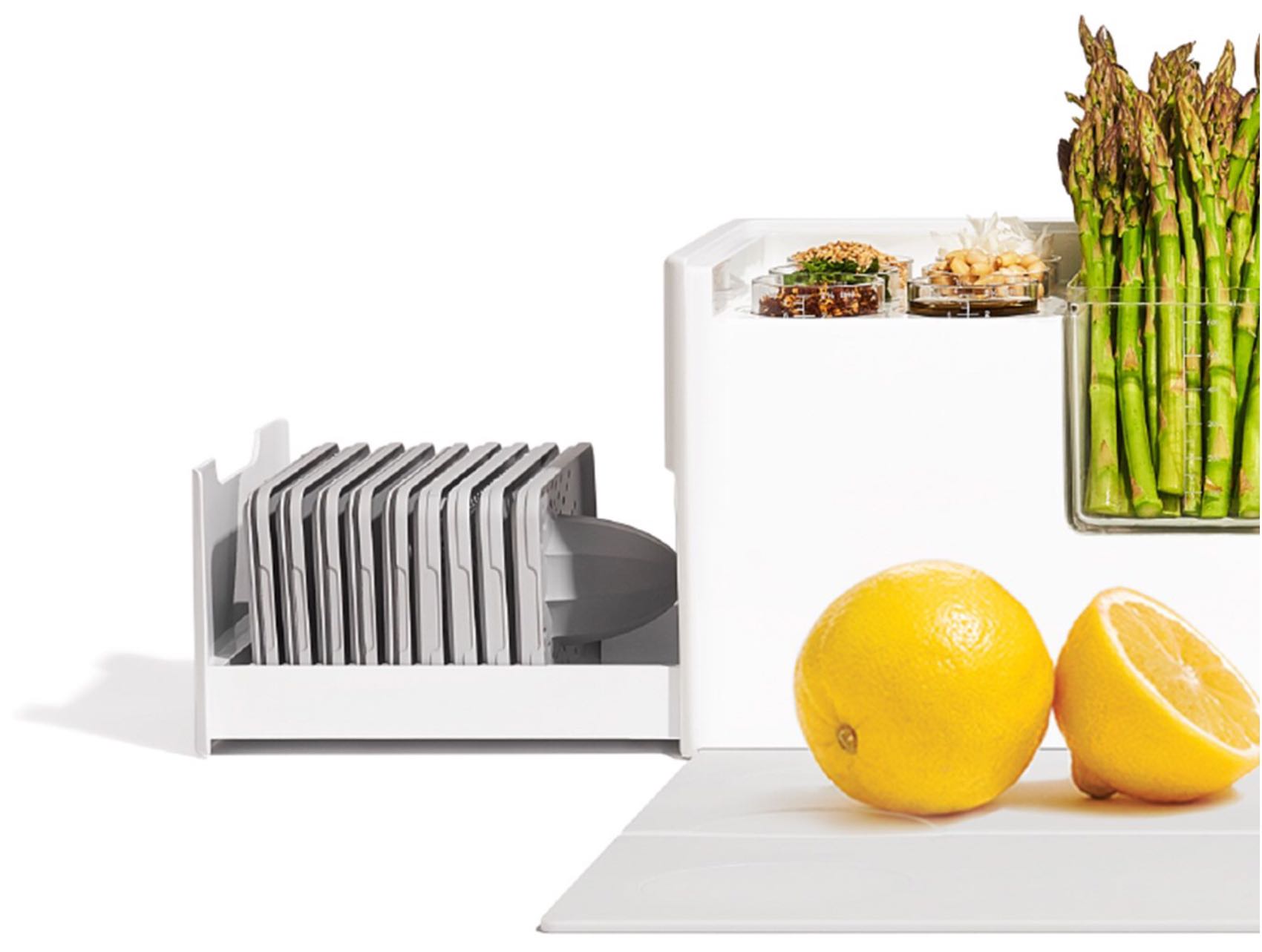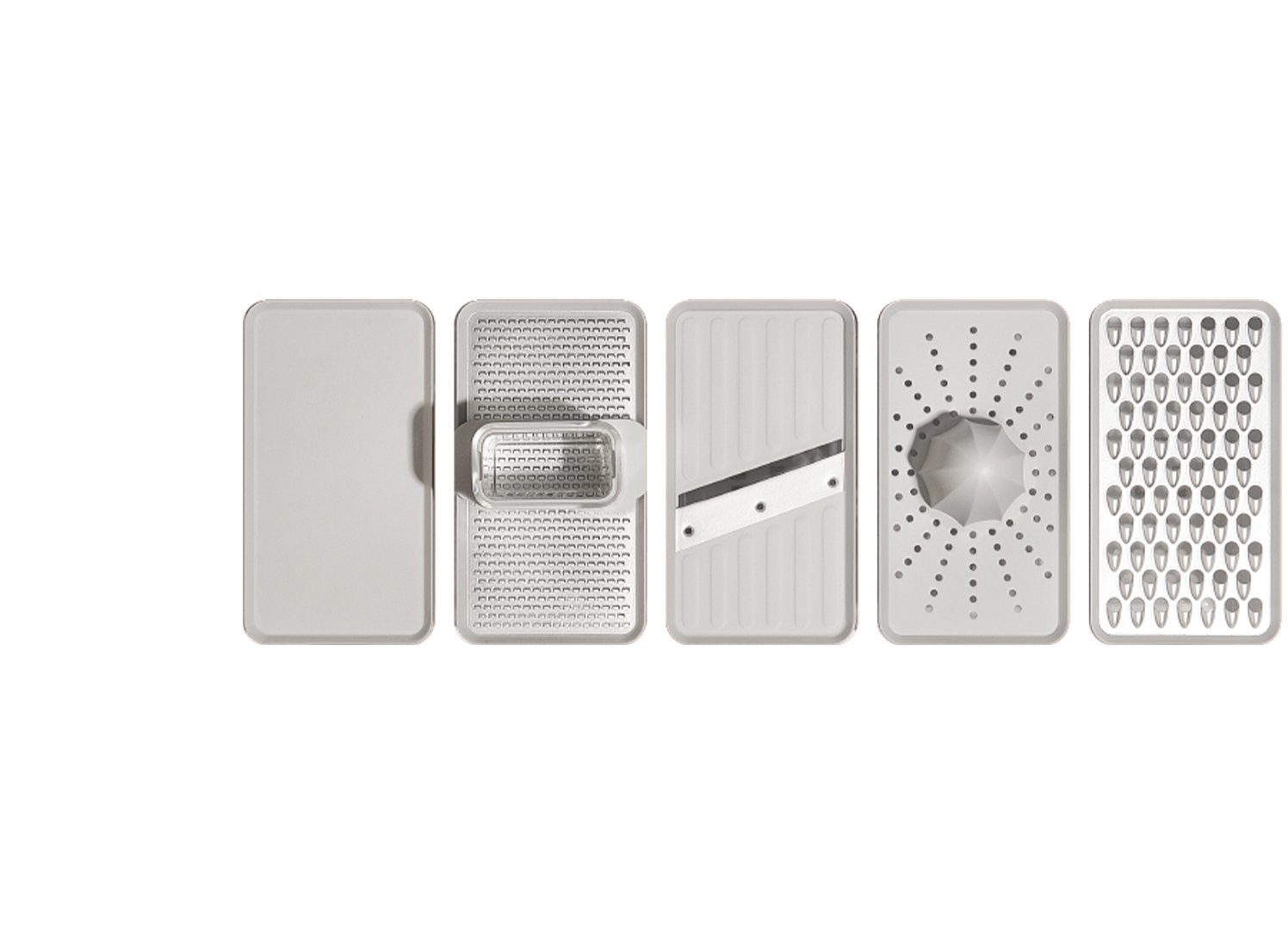 The prep station alone is an impressive feat of thoughtful design, but it gets even better when you add accessories, like the tablet/phone stand for reading recipes while you work, additional cutting boards for customizing your Prepdeck exterior, and XL food containers for bigger meal prep jobs.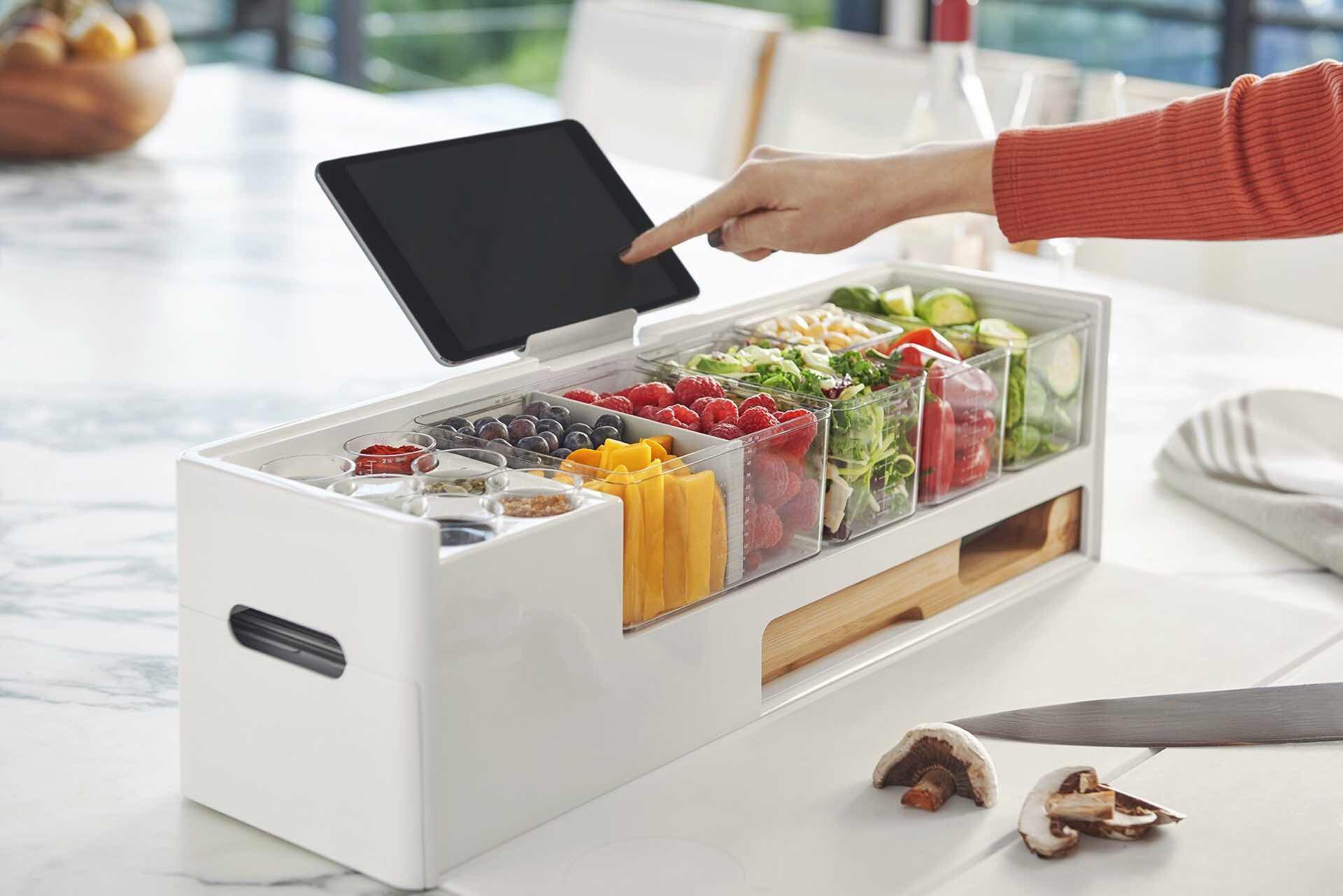 Prepdeck is $130 on Amazon and comes in three colorways: